Arts, Leisure and Sports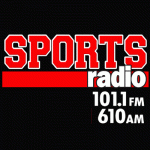 The Southern Professional Hockey League has announced it is targeting mid-to-late December for the start of the 2020-2021 regular season – believing that gives the SPHL a better chance of completing an entire season with all 10 teams, which includes the Roanoke Rail Yard Dawgs.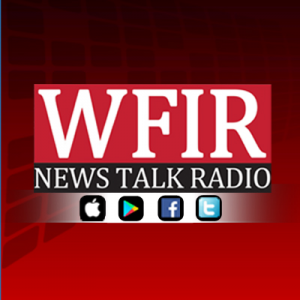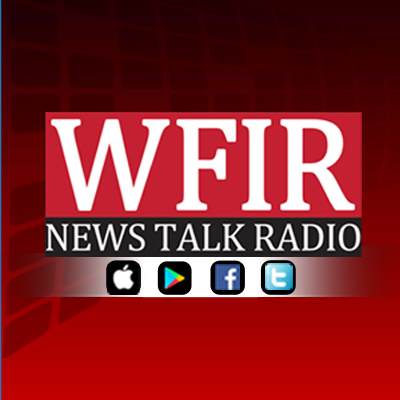 NEWS RELEASE: (Asheville, NC) – Following guidance from the White House, Centers for Disease Control and Prevention (CDC), and state and local public health authorities, Blue Ridge Parkway is increasing recreational access at campgrounds in both Virginia and North Carolina. The National Park Service (NPS) is working servicewide with federal, state, and local public health authorities to closely monitor the COVID-19 pandemic and using a phased approach to increase access on a park-by-park basis.
Beginning July 31, 2020, the Blue Ridge Parkway will reopen access to four campgrounds at the
following locations:
Virginia:
Peaks of Otter Campground, Milepost 85.9
Rocky Knob Campground, Milepost 169
North Carolina:
Julian Price Park Campground, Milepost 297
Linville Falls Campground, Milepost 316.4
Reservations for each location are now available through www.recreation.gov with dates beginning July 31.
The following areas continue to be available:
Select concession operations (additional details available on park website)
Picnic Areas
Select Additional Restrooms
All Parkway trails, and
All other sections of the motor route in North Carolina and Virginia, except for a road closure from Milepost 115.5 to Milepost 135.9, from the Explore Park Access Rd. to Adney Gap, due to multiple road hazards
With public health in mind or due to ongoing projects or repairs, the following seasonal visitor facilities remain closed:
Visitor Centers park-wide
Otter Creek Campground
Doughton Park Campground
Crabtree Falls Campground and Picnic Area
Mt. Pisgah Campground
The health and safety of our visitors, employees, volunteers, and partners continues to be paramount. At Blue Ridge Parkway, the operational approach will be to examine each facility function and service provided to ensure those operations comply with current public health guidance and will be regularly monitored. The parks continue to work closely with the NPS Office of Public Health using CDC guidance to ensure public and workspaces are safe and clean for visitors, employees, partners, and volunteers.
While these areas are accessible for visitors to enjoy, a return to full operations will continue to be phased and services may be limited. When recreating, the public should follow local area health orders in North Carolina and Virginia, practice Leave No Trace principles, avoid crowding and avoid high-risk outdoor activities.
The CDC has offered guidance to help people recreating in parks and open spaces prevent the spread of infectious diseases. We will continue to monitor all park functions to ensure that visitors adhere to CDC guidance for mitigating risks associated with the transmission of COVID-19 and take any additional steps necessary to protect public health.
Details and updates on park operations will continue to be posted on our website at www.nps.gov/blri and social media channels. Updates about NPS operations will be posted on www.nps.gov/coronavirus.
Over the past six decades, the Sidewalk Art Show has become a fixture in downtown Roanoke – and an important fundraiser for what is now the Taubman Museum of Art. Today the outdoor show scheduled for August 15th and 16th was canceled due to pandemic safety concerns – instead it will become a virtual event with art for sale online. The Sidewalk Art Show had already been postponed from late May.
(Taubman Museum release) Over the past six decades, the Sidewalk Art Show has become a beloved tradition for our community, infusing downtown Roanoke with energy, creativity, and excitement. Thousands visit the show each year to peruse the artists' tents, discover new treasures, and make new friends. Traditions must evolve sometimes, and that's where we find ourselves with the Sidewalk Art Show this year. Given the current situation with COVID-19, the Governor's order to limit gatherings, and our commitment to our community's well-being, the Taubman Museum of Art has made the tough decision to cancel the on-site, physical show scheduled for August 15-16.
But don't despair! You still will be able to purchase fine art works and support artists, only this year in a virtual form.
Just recently launched, the new Sidewalk Art Show Online Art Sale features a range of works available for purchase, including jewelry, fine art photography, painting, sculpture, and more. Proceeds from the sales benefit both the artists and the Museum, supporting the arts in Roanoke and beyond. You can visit the shop online at 
shop.taubmanmuseum.org
.
On August 15-16, you can experience the show in a new way on our website and social media channels. We will connect you with artists through virtual, live experiences such a Q+A's, demonstrations, studio tours, and more. You'll get an insider's peek into the artists' work spaces, learn about their creative processes, and see the new projects they're working on. Additional details about this digital experience will be shared soon, so stay tuned!