Across Virginia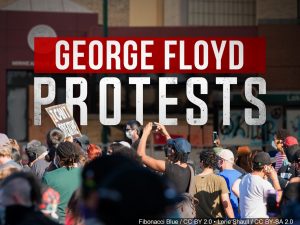 NEWS RELEASE:
RICHMOND—Governor Ralph Northam today declared a state of emergency and authorized assistance to localities in response to escalating violence across the Commonwealth. The Governor granted a request from Mayor Levar Stoney to extend a curfew in the City of Richmond.
"This emergency declaration will provide the necessary support to localities as they work to keep our communities safe, said Governor Northam. "There are many voices speaking out for justice and healing across the United States and in our Commonwealth, but others are exploiting this pain and inciting violence."
A state of emergency allows the Commonwealth to mobilize resources, including the Virginia National Guard, and pre-position people and equipment to assist localities in their efforts to de-escalate violent protests and protect public safety.
The declaration allocates $350,000 for state and local governments and state response and recovery operations authorized and coordinated through the Virginia Department of Emergency Management.
The order extends a curfew in the City of Richmond between the hours of 8:00 PM and 6:00 AM from Sunday, May 31, 2020 through Wednesday, June 3, 2020. While the curfew is in effect, people must remain in their homes and may only leave to seek emergency services or travel to and from home, work, or places of worship.
NEWS RELEASE: RICHMOND—Governor Ralph Northam today issued the following statement about protests in the City of Richmond.
"I acknowledge each of the voices crying out for justice and healing across the United States and in our Commonwealth. I affirm the deep concerns from the black community.
"I hear you. I know your pain is real. We have all seen too many people harassed, abused, and killed by law enforcement officers, in too many places, for too long—just for being black. I also know that others are exploiting this pain and are now causing violence.
"I spoke with Mayor Levar Stoney throughout the night; pursuant to the Mayor's requests, I have authorized a curfew in Richmond and placed the Virginia National Guard on alert. They stand ready to assist in protecting our residents, businesses, especially small and black-owned businesses, and the capital city.
"As Governor of Virginia, I call on all Virginians to join together and build a renewed commitment to working for justice and fair treatment."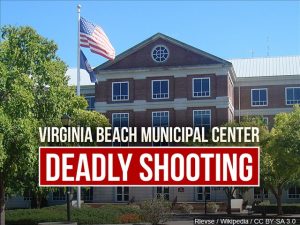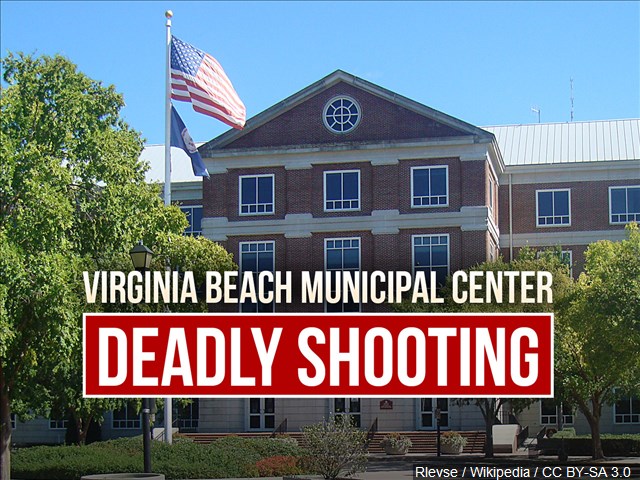 VIRGINIA BEACH, Va. (AP) — The rampage at a Virginia Beach city government building was the latest in a string of high-profile mass shootings nationwide, between the high school killings in Parkland, Florida, and the Walmart massacre in El Paso, Texas.
As the tragedy nears its one-year anniversary Sunday, some victims' family members feel it has effectively been forgotten after the national spotlight moved on to other mass killings, and more recently has been all but eclipsed by the coronavirus pandemic.
That leaves less pressure on authorities to provide definitive answers about why their loved ones died, they say, with the shooter's motive officially still a mystery a year after he shot dead 12 people at the Virginia Beach Municipal Center before being killed by police.
"We were a flash in the pan," said Jason Nixon, whose wife, Kate, was among those killed. "I think that we should have had a lot more attention. It's not normal for someone to wake up and go murder 12 people."
City engineer DeWayne Craddock, 40, opened fire May 31, 2019, in offices where he had worked for more than nine years. Eleven co-workers and a contractor who was getting a permit died, four others were seriously wounded and a police officer received a bullet in his tactical vest but escaped serious injury.
The shooter had submitted his resignation the same day citing "personal reasons," but city police investigators and an independent security firm that conducted an investigation know little about what drove him to go on his rampage, despite conducting hundreds of interviews and poring over thousands of documents.
The "answer to 'why' may be something we will never know," city officials wrote in an April update on the probe.
Nixon and other family members of victims believe they have an inkling, however: What they call a toxic workplace environment and poor management by supervisors.
"I know what led to this," said Nixon, who's been among the most outspoken of the relatives. "It wasn't random."
It's a notion echoed by Debbie Borato, sister of victim Missy Langer.
Langer had been harassed and bullied in the building, she said, and there was an office culture "that pushed that man over the edge." Borato also said workplace security was lax.
City officials and Hillard Heintze, a Chicago-based security firm that conducted the probe, say claims of a toxic culture were not supported by the investigation.
Virginia Beach Vice Mayor James Wood said he "can't begin to understand the grief" of the victims' families, but investigators found nothing pointing to that.
"In any organization, not every single manager and employee does everything 100 percent the right way, all the time," Wood said. "But if there was a systematic issue, if there was a problem, we would know about it."
The investigation also found no prior warning signs that might have enabled the city to prevent the shooting.
Relatives told investigators Craddock had become isolated and described him as acting paranoid. He had gone through a divorce and was having trouble at work, saying in unwritten emails that he had been unfairly disciplined.
But the security firm could not explain how such "stressors" might have translated into violence, and investigators said last month there was still "no evidence to support what the suspect's motive was."
Police say they plan to release more information but not the full investigative file once it's complete. That has angered Nixon and others, who say they will be looking to the findings of a state commission being formed to examine the shooting.
If the Virginia Beach rampage has gotten a bit lost in the popular consciousness, it's perhaps in part because it occurred in a year that set a record for mass shootings, defined as involving four deaths or more: There were 33 of them in the country in 2019, according to a database compiled by The Associated Press, USA Today and Northeastern University.
Among the five mass shootings with over 10 dead in 2018 and 2019, most became part of larger narratives involving national and emotional issues. Two happened at schools in Florida and Texas, continuing a string of attacks on children, while shootings at an El Paso Walmart and a Pittsburgh synagogue were motivated by racism and anti-Semitism, respectively.
Office shooting sprees, experts say, while horrifying, typically do not resonate with Americans in the same way as more indiscriminate shootings at places such as movie theaters or concerts.
"Public interest and focus have a lot to do with whether people can see themselves as a victim, whether it could have happened to them," said James Alan Fox, a Northeastern University professor of criminology, law and public policy. "If it happens in a workplace, people think, 'That's not like my workplace.'"
The sense that the shooting has faded to the background has only been heightened by the coranavirus pandemic. Concerns about large gatherings prompted city officials to plan a virtual ceremony Sunday instead of an in-person commemoration.
Borato said that even if the eyes of the nation are elsewhere, in Virginia Beach people remember.
"It was just another horrible shooting situation to the rest of the country," Borato said. "So they have no interest in wondering why. Well, we do. Because those are our families. That was my sister."
More of the commonwealth's oceanside beaches are likely to re-open soon, based in large part on what happened over the holiday weekend in Virginia Beach. Governor Northam says while Virginia Beach was busy, most people were adhering to his social distancing directive,and he he didn't see anything that would lead him to consider reclosing the beach. WFIR's Evan Jones has more: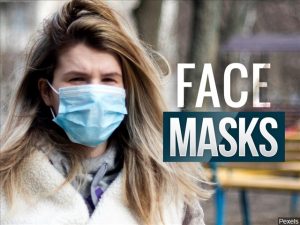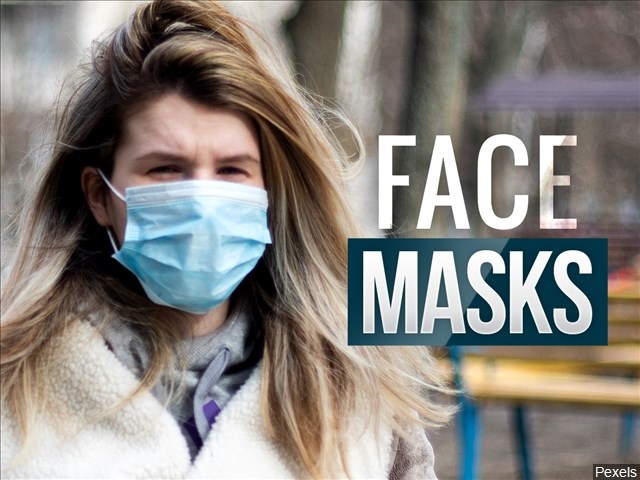 RICHMOND, Va. (AP) — Gov. Ralph Northam is ordering that Virginians wear masks while in public indoor spaces, saying the measure is needed to help prevent the spread of the coronavirus.
Northam said at a news conference Tuesday that he's ordering masks be worn starting Friday inside all retail stores, while using public transportation, and in any other indoor places where people congregate.
"This is about protecting those around us, especially our workers," Northam said. WFIR's Evan Jones has more:
Northam joins governors in several other states, including neighboring Maryland, who have issued similar requirements.
"This is not about punishing people," Northam said. "That's not what we're going to do here. We're trying to promote safety."
But Republican lawmakers decried the order, saying it places unfair mandates on business owners. Senate Republicans issued a statement saying Northam's mask order should instead be a voluntary recommendation.
"Virginians are responsible and sufficiently informed to make these determinations for themselves without coercive threats from their leaders," the statement said.
Prior to the governor's announcement, the Virginia Association of Chiefs of Police said law enforcement agencies do not have the resources to place officers at the entrance to every business to enforce the mandatory mask order.
Executive Director Dana Schrad said in a letter to the governor it will be largely up to the business and its untrained employees to confront someone who isn't wearing a mask, potentially leading to violence. She cited a case in Michigan, where three people were charged earlier this month in the fatal shooting of a security guard after a confrontation over a woman who was not wearing a face mask in a Family Dollar store.
The governor's mask-wearing order exempts people who are eating and drinking, children under the age of 10, and people with health conditions that make wearing a mask dangerous.
Northam also addressed criticism he's taken for not wearing a mask while posing for photographs alongside residents during a weekend beach visit. The governor said he was visiting Virginia Beach to see how its reopening was going and left his mask in his vehicle because he wasn't planning on posing for pictures. He pledged to be better prepared in the future and said he appreciated being held accountable.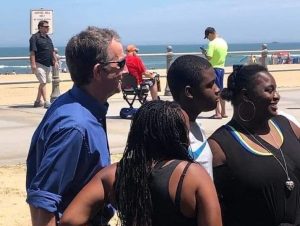 Governor Northam says he takes full responsibility for not wearing a face mask over the weekend while visiting Virginia Beach. Northam said at today's briefing he was not planning to meet with well-wishers as he arrived to monitor social distancing and meeting reporters, and he left his mask in the car – something he promises not to do again.
Northam's comments came shortly before directing all Virginians to wear face masks anywhere where people congregate indoors as of this Friday. There are some limited exceptions: eating, exercising, any overriding health condition and children under the age of 10. Northam says the masks are proving to be one of the most effective ways to limit the spread of COVID-19 from person to person.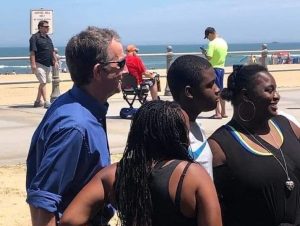 VIRGINIA BEACH, Va. (AP) — Gov. Ralph Northam has repeatedly urged Virginia residents to cover their faces in public during the COVID-19 pandemic, but the Democrat didn't heed his own plea when he posed mask-less for photographs alongside residents during a weekend beach visit.
A spokeswoman for the governor's office said Sunday that Northam should have brought a face mask with him during his visit on Saturday to the Virginia Beach Oceanfront, news outlets reported.
"He was outside yesterday and not expecting to be within six feet of anyone," Northam spokesman Alena Yarmosky said in a statement. "This is an important reminder to always have face coverings in case situations change — we are all learning how to operate in this new normal, and it's important to be prepared."
"Wearing a mask could literally save someone else's life," he said last week, according to the Richmond Times-Dispatch.
Critics on social media chided Northam, a physician, for not practicing what he has preached.
"Physician, heal thyself," tweeted Todd Gilbert, a Republican who is Virginia's House Minority Leader.
The Virginian-Pilot reported that Northam posed for a selfie with a woman who said she knows the governor. She gave him a pat on the shoulder.
"We just have to continue to remind people that we want to keep the social distance of 6 feet apart," he said, when asked about the touch later. "That's a challenge for a lot of folks because they're just not used to doing that."
Virginia has more than 34,000 confirmed COVID-19 cases and 1,135 confirmed deaths as of Sunday, according to the state health department.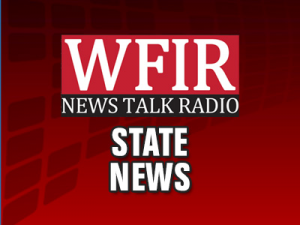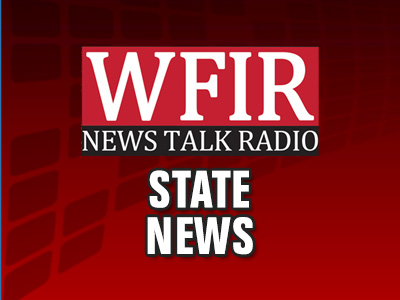 From Carter Bank& Trust: In alignment with its tradition of care, Carter Bank & Trust is donating $70,000 to food banks in communities throughout Virginia and North Carolina. This donation was allocated to fill a critical need for funding organizations focused on food security in response to the COVID-19 pandemic.
The $70,000 disbursement will benefit nine food banks including: Feeding Southwest Virginia, Blue Ridge Area Food Bank, Inc., Fredericksburg Regional Food Bank, Feed More, Capital Area Food Bank, Food Bank of Central & Eastern NC, Second Harvest Food Bank of Southeast NC, Second Harvest Food Bank of Metrolina and Second Harvest Food Bank of Northwest NC.
"At Carter Bank &Trust, we take great pride in caring for the customers and communities we serve. All of our communities have been severely impacted as a result of the COVID-19 virus and these donations are an example of us doing what we do best – caring," says Litz H. Van Dyke, Chief Executive Officer, Carter Bank & Trust.
This significant charitable contribution is only a portion of a larger plan to give back to the communities that Carter Bank & Trust has the honor of serving. The funds will support each organization's COVID-19 response and the specific food security gaps that exist in each community.
"We are so grateful to Carter Bank & Trust for their commitment to the communities we serve," says Pamela Irvine, President, and CEO of Feeding Southwest Virginia – the first organization to receive the donation. "The funds come at an integral time as we deal with increased need and will allow us to serve more families throughout the duration of this pandemic."
Governor Northam said today those thinking about heading to the beach this Memorial Day weekend can do it in the Commonwealth – Virginia Beach and First Landing State Park beaches will both be open for swimming and sunbathing, with parking lots set at 50% capacity. No group sports or large gatherings will be allowed.
Northam said he is counting on Virginians to "be responsible" over the holiday weekend if they want to see the ocean beaches remain open.
Northam's decision follows a weekend at Virginia Beach when many people decided on their own to reopen the beachfront. (See photo at left.) Here is the story from Associated Press:
VIRGINIA BEACH, Va. (AP) — Warm weather drew crowds to the Virginia Beach oceanfront even though the beach is considered closed under the state's stay-at-home directives.
Families ordered snow cones, bought hermit crabs and cramped gift shops while bikers pedaled on the boardwalk on Saturday, the Virginian-Pilot reported. Tents, umbrellas and beach blankets were set up near the water.
Under Gov. Ralph Northam's first phase of a gradual reopening plan, retail stores are reopening with limited capacity, but indoor gyms remain closed, beaches are still off-limits and restaurants cannot provide indoor dine-in service. No restrictions have been lifted in northern Virginia, Richmond and Accomack County, which were granted two-week delays after local officials said it was too early to move forward.
The newspaper reported the beach was not jammed and groups maintained their distance. Many people on the boardwalk wore masks.
Kayla Thomas and a co-worker had masks and gloves on while they served scones at an oceanfront concession stand. Thomas said the crowds looked like those she might see at the beginning of summer.
"I'm just shocked by the amount of people," Thomas said.
Northam earlier this week said he based his decision to reopen on positive trends in key metrics related to the virus's spread, like hospital readiness and testing capacity. He stressed repeatedly that the process will be slow.
Beauty parlors and barber shops will be by appointment and will be able to operate only if both employees and customers wear masks. Entertainment venues, like theme parks and bowling alleys, will stay closed.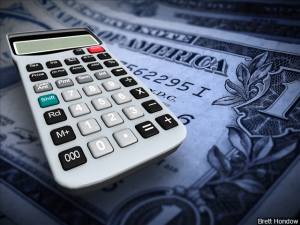 State finance officials say with many Virginia businesses now open again, we should soon get a clearer picture of how much the re-opening helps boost the state's economic picture. And as WFIR's Evan Jones reports, some parts of it appear to be holding up well so far: