State and National Government
Delegate Ben Cline says the Republican party will have no problem acting a united front this fall in the 6th Congressional district, despite the strong divisions within it in recent months. Over the weekend, Cline won the Republican nomination to succeed Bob Goodlatte at a convention preceded by bitter party in-fighting. But he believes the GOP left it united, as WFIR's Evan Jones reports.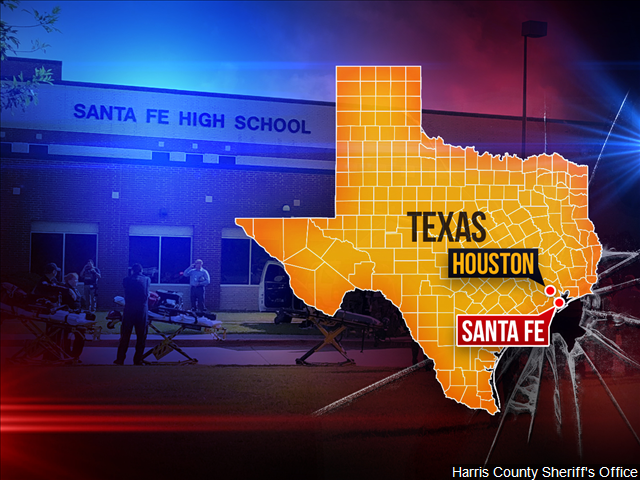 Virginia's Senior U.S. Senator has laid out some possible steps to try and prevent gun violence after the school shooting in Santa Fe. More from WFIR's Ian Price: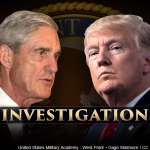 (from ABC News) President Trump said in a tweet Sunday that he is ordering the Department of Justice to "look into" whether his 2016 presidential campaign was improperly "infiltrated or surveilled" for political purposes. Trump added that he'd ask whether "any such demands or requests were made by people within the Obama Administration." The Department of Justice currently did not have a comment on the tweet. The tweet is the latest escalation by the president in fueling an assertion that the Trump campaign may have been spied on by the  FBI or the DOJ. President Trump has sent out a series of tweets in recent days advancing the accusation first voiced by some conservative commentators that the FBI had a spy in the Trump campaign.
The Washington Post and New York Times have reported in recent days that the FBI sent an informant to talk to several Trump campaign aides during the 2016 election. The Times cited unnamed sources that these contacts were made only after the FBI had gathered information that the informant's targets had made suspicious contacts with Russians during the campaign. The reports do not assert that there was an informant embedded inside the campaign or that the informant ever acted improperly.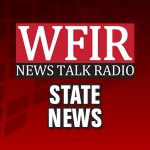 RICHMOND, Va. (AP) — A federal appeals court says a man who received two partial pardons from Virginia governors is not entitled to further judicial review.
Travion Blount was initially sentenced to six life terms for his role in a 2006 Norfolk house-party robbery he committed when he was 15 years old.
But then-Gov. Bob McDonnell issued a partial pardon reducing the prison sentence to 40 years. Earlier this year, outgoing Gov. Terry McAuliffe cut the sentence even further, to 14 years.
In a decision issued Tuesday, the 4th U.S. Circuit Court of Appeals in Richmond ruled the pardons Blount received render his request for a new sentencing hearing moot. Blount initially sought the resentencing following a U.S. Supreme Court ruling barring life sentences for juveniles convicted of non-homicide crimes.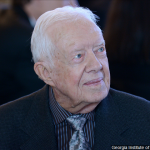 LYNCHBURG, Va. (AP) — Former President Jimmy Carter started his commencement address at Liberty University in Virginia with a gentle jab at President Donald Trump.
Carter's speech Saturday came a year after Trump spoke to Liberty graduates.
Carter began by noting the crowd was even bigger than 2017.
Carter said, "I don't know if President Trump would admit that." The remark harkened back to controversies over Trump's claim of a massive inauguration crowd exceeding 1 million, despite photographic evidence suggesting otherwise.
Carter is the third president Liberty has hosted for commencement. The university is a hub for conservative politics, often frequented by candidates courting evangelical voters.
Carter is an evangelical as well, but with a more progressive view of Christianity.
The bulk of Carter's speech emphasized broad themes of human rights and equality.
Congressman Bob Goodlatte's hardline immigration bill could get a vote on the floor this week or next week if other legislation doesn't undermine it first. WFIR's Ian Price with that story: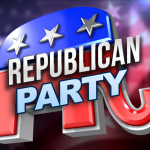 Republicans in the 6th Congressional District will select their party's nominee tomorrow at a convention in Harrisonburg. If follows accusations by some candidates that party leaders in the district were trying to rig the rules to favor one candidate. Whoever emerges will carry the party banner in the district Bob Goodlatte has represented for a quarter century. WFIR's Evan Jones has more:
05-18 GOP Convention Wrap1-WEB
Virginia primary day is now less than four weeks away, and the three Republican candidates for U.S. Senate are doing their best to make their cases. One of them is E.W. Jackson, making his second run for statewide office, as WFIR's Evan Jones reports.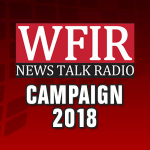 The last of the four Democrats running for the 6th District Congressional seat nomination to be heard here is Jennifer Lewis. More with the Waynesboro resident from WFIR's Gene Marrano: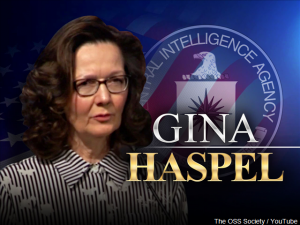 U.S. Senator Mark Warner says he will support the nomination of Gina Haspel to be the Director of the CIA after all. Warner, a Democrat, called it "a difficult decision" in light of Haspel's alleged role with now-defunct "enhanced interrogation" programs, but he also said she has "served our country with dedication for 33 years."
News release:  U.S. Sen. Mark R. Warner (D-VA), Vice Chairman of the Senate Select Committee on Intelligence, announced today that he will support the nomination of Gina Haspel to be Director of the Central Intelligence Agency (CIA):  "Gina Haspel has served our country with dedication for 33 years. In many ways, her story is representative of the thousands of people at the Agency and throughout the intelligence community who serve quietly, without recognition, and often at great personal risk, in order to keep our nation safe from those who wish to do us harm.
"Over the last year I've had the opportunity to work with Ms. Haspel in her role as Deputy Director, and I have always found her to be professional and forthright with the Intelligence Committee. Most importantly, I believe she is someone who can and will stand up to the President if ordered to do something illegal or immoral – like a return to torture.
"I acknowledge that this has been a difficult decision. There are valid questions that have been raised regarding the Acting Director's record, and I have been frank with Ms. Haspel that I wish she had been more open with the American public during this process. However, in both our one-on-one meetings and in classified session before the Committee, I found Acting Director Haspel to be more forthcoming regarding her views on the interrogation program, which is why I asked her to memorialize those comments in writing. I also take to heart the strong support Ms. Haspel has among rank-and-file members of the intelligence community and from intelligence community leaders who served under President Obama.
"I'm going to support Gina Haspel's nomination to be Director of the CIA. I also respect my colleagues who have made a different decision. "If she is confirmed, the Senate Intelligence Committee will continue to conduct thorough and vigorous oversight over the nation's intelligence agencies."