State and National Government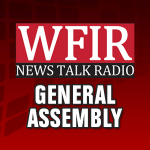 RICHMOND, Va. (AP) _ A committee of Virginia lawmakers has advanced a budget plan expanding Medicaid but tightening part of a work requirement plan House lawmakers approved earlier this year. The House Appropriations Committee approved two bills on bipartisan votes Friday, sending them to the full chamber. Lawmakers are taking another stab at passing a budget after attempts during the regular session ended in a stalemate over disagreement about Medicaid expansion. A final deal could be weeks away. The bills advanced Friday are largely the same as ones the House passed during its regular session. But one new amendment would mean certain Medicaid recipients who don't meet work requirements for any three months out of a 12-month period would likely be removed from the program. The requirements can be met in various ways, including job search activities.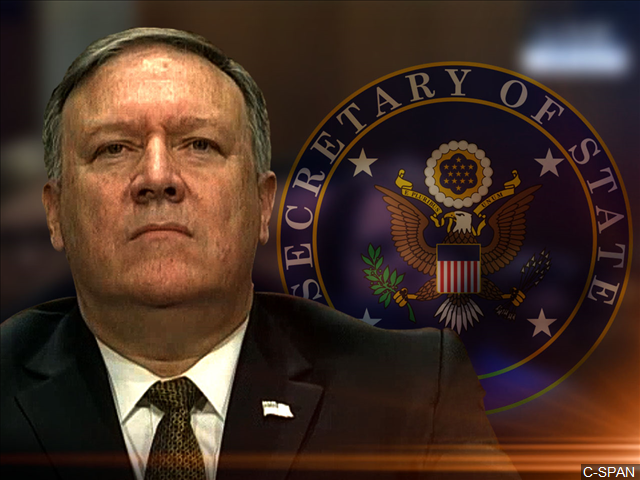 A Virginia senator was one of the only two Democrats to vote in favor of Mike Pompeo becoming CIA Director. But Tim Kaine says he's not so sure Pompeo is the right choice for Secretary of State. WFIR's Ian Price explains: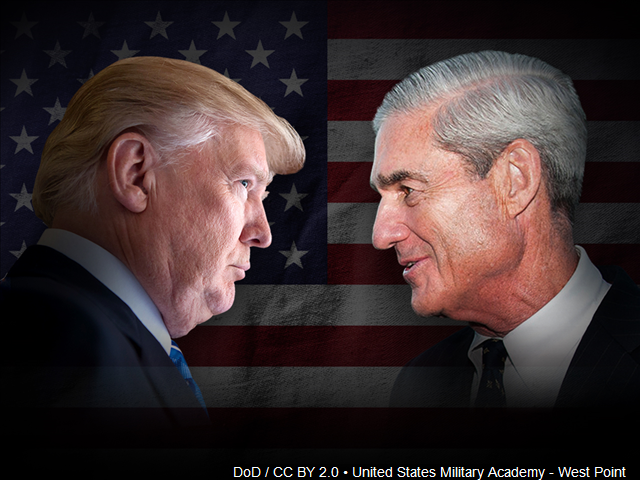 Virginia Senator Mark Warner is one of the many commenting on rumors of several firings at the White House, including FBI Special Prosecutor Robert Mueller. WFIR's Ian Price has more: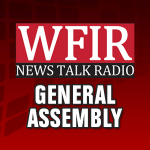 State lawmakers return to Richmond today in efforts to pass a state budget. But passage of any state spending plan is likely to be weeks away — and maybe longer. Today's activity is mostly procedural as the House and Senate establish procedures they will follow. The main point of difference between the two bodies remains Medicaid expansion.WFIR's Evan Jones has more;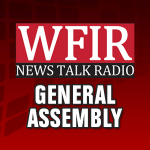 RICHMOND, Va. (AP) _ Virginia lawmakers are coming back to the Capitol to try and pass a budget after failing to do so earlier this year. Lawmakers are set to return Wednesday to open up a special session on the budget, but they aren't expected to do anything beyond procedural moves. Passage of a state spending plan is expected to take weeks or longer. An intraparty feud between Republicans in the GOP-led General Assembly over whether to expand Medicaid has caused the budget stalemate. Pro-expansion legislators appear to have the momentum after a key Republican senator announced he was switching positions last week, a move that gives lawmakers who favor Medicaid expansion a majority in both chambers of the GOP-led General Assembly. But sticking points remain, and the passage of Medicaid expansion isn't guaranteed.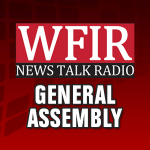 The Virginia General Assembly reconvenes tomorrow with two Republican state senators saying they favor some form of Medicaid expansion. That means plenty of behind-the-scenes maneuvering  going on in advance. More from WFIR's Evan Jones.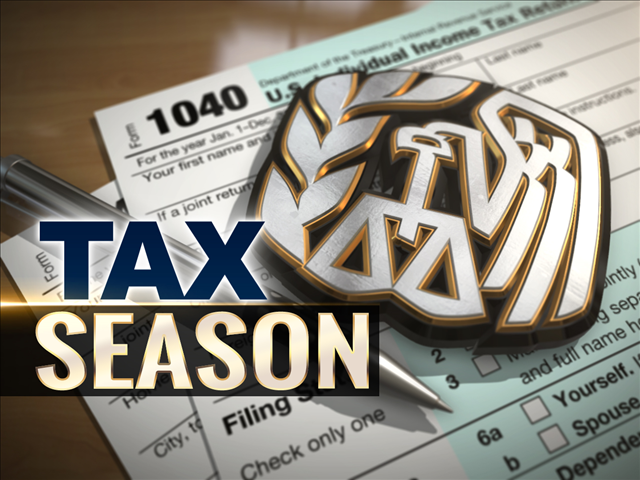 I'm sure most of us know how much we pay in taxes. But a new Wallet Hub study looks at whether high-tax states or low tax states are giving citizens the most bang for their buck. Details from WFIR's Ian Price: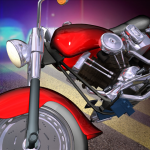 RICHMOND, Va. (AP) – Motorcycle-related deaths in Virginia sharply increased last year.
The Richmond Times-Dispatch reports that motorcycle deaths climbed by nearly 50 percent in 2017 compared to the year before.
There were 107 deaths in 2017. That's the highest since 2007, when there were 126.
The Virginia Department of Motor Vehicles said it's looking into what may have caused the increase. Some motorcycle enthusiasts say the increased use of cell phones by distracted drivers is causing the increased crashes.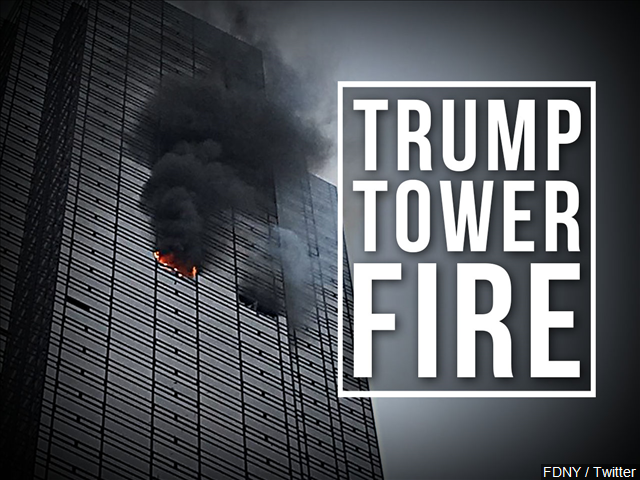 NEW YORK (AP) — A raging fire that tore through a 50th-floor apartment at Trump Tower on Saturday killed a man inside and sent flames and thick, black smoke pouring from windows of the president's namesake skyscraper.
New York Fire Commissioner Daniel Nigro said the cause of the blaze is not yet known but the apartment was "virtually entirely on fire" when firefighters arrived after 5:30 p.m.
"It was a very difficult fire, as you can imagine," Nigro told reporters outside the building in midtown Manhattan. "The apartment is quite large."
Todd Brassner, 67, who was in the apartment, was taken to a hospital and died a short time later, the New York Police Department said. Property records obtained by The Associated Press indicate Brassner was an art dealer who had purchased his 50th-floor unit in 1996.
Officials said four firefighters also suffered minor injuries. An investigation is ongoing.
Shortly after news of the fire broke, Trump, who was in Washington, tweeted: "Fire at Trump Tower is out. Very confined (well built building). Firemen (and women) did a great job. THANK YOU!"
Asked if that assessment was accurate, Nigro said, "It's a well-built building. The upper floors, the residence floors, are not sprinklered."
Fire sprinklers were not required in New York City high-rises when Trump Tower was completed in 1983. Subsequent updates to the building code required commercial skyscrapers to install the sprinklers retroactively, but owners of older residential high-rises are not required to install sprinklers unless the building undergoes major renovations.
Some fire-safety advocates pushed for a requirement that older apartment buildings be retrofitted with sprinklers when New York City passed a law requiring them in new residential highrises in 1999, but officials in the administration of then-mayor Rudy Giuliani said that would be too expensive.
Nigro noted that no member of the Trump family was in the 664-foot tower Saturday.
Trump's family has an apartment on the top floors of the 58-story building, but he has spent little time in New York since taking office. The headquarters of the Trump Organization is on the 26th floor.
Nigro said firefighters and Secret Service members checked on the condition of Trump's apartment. About 200 firefighters and emergency medical service workers responded to the fire, he said.
Some residents said they didn't get any notification from building management to evacuate.
Lalitha Masson, a 76-year-old resident, called it "a very, very terrifying experience."
Masson told The New York Times that she did not receive any announcement about leaving, and that when she called the front desk no one answered.
"When I saw the television, I thought we were finished," said Masson, who lives on the 36th floor with her husband, Narinder, who is 79 and has Parkinson's disease.
She said she started praying because she felt it was the end.
"I called my oldest son and said goodbye to him because the way it looked everything was falling out of the window, and it reminded me of 9/11," Masson said.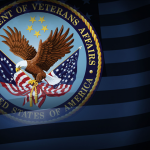 CHARLOTTESVILLE, Va. (AP) — Twenty years of service in the Navy earned Clyde Cooper a GED, college degrees for children and grandchildren and health care.
In the 40 years since he was discharged as a senior chief radioman, Cooper, 81, said the Department of Veterans Affairs has helped him handle progressive supranuclear palsy, a form of Parkinson's, and knee replacements, but in recent weeks, he's struggled to get adequate medical supplies for his ileostomy.
"I cannot say enough how wonderful the VA has been, until I had this problem," Cooper said.
In an ileostomy, the large intestine is removed and the small intestine is diverted to an opening cut into the abdomen, called a stoma. Every other day, Cooper replaces a plastic pouch that is taped to his stoma and catches his digested food.
For decades, the department has provided Cooper with ostomy bags, o-rings and strips needed to replace the bags and keep them clean and secure. He typically needs 40 bags each month. But in January, the department cut him down to 20, which is the standard number for patients on Medicare.
"I found out that my doctor had no say over it," Cooper said. "Once the technicians got involved and their attention was drawn to how many bags I was getting, they cut me down."
With only a half supply, Cooper slowly began to run out. He tried supplementing the supply with Ziploc bags. He called the department, his doctor and the supplier, begging for more. Finally, he found himself with a full bag of feces and no more bags.
"It was terrible," Cooper said, his voice becoming hoarse. "It burned and stung, and it was so humiliating."
Cooper's husband, Michael Fitzgerald, tried to find ostomy bags at medical supply stores. One box of supplies containing a bag, rings and strips costs about $50; he had to purchase several. Since Cooper qualifies for Medicare and the department considers him 100 percent disabled, Cooper says he should not have to pay for any of his medical care.
The next month, despite a trip to Richmond's Hunter Holmes McGuire VA Medical Center to meet with his doctor and a technician, another half supply arrived. Cooper said his nurse practitioner, Gerald Montoya, wanted to give him more bags, but his request was blocked.
"My doctor knows, and he agrees with me," Cooper said. "I have no complaints with him. But it's beyond him — they decided how much we get, so that's what we get. I think the doctor ought to have more control. They ought to let the doctor decide."
Cooper said he is pleased with Montoya and with his department-provided wheelchair and scooter.
A spokeswoman for the VA's North Atlantic District said that the number of ostomy bags provided to veterans is determined by a veteran's local facility, and if a veteran requires more, a physician should be able to request them. Montoya did not return requests for comment.
The department has been working on new programs to streamline how medical centers buy supplies for treating 7 million veterans. According to a November report from the Government Accountability Office, the department's new procurement system was confusing, lacked clinical input and didn't save any money. But the spokeswoman said that ongoing procurement battles should not affect Cooper's issue.
"More and more people say they know someone with an ostomy, whereas 10 years ago someone might think they were the only one," said Joann Plencner, an ostomy nurse at Continuum Home Health in Charlottesville who runs a local support group. "But it's still kind of hush-hush compared to other conditions, and that needs to change."
Plencner said most of her patients get by on the Medicare standard of 20 bags per month, but diet, weight and medical conditions could require more frequent use.
Cooper's house, with peach walls and rainbow-colored yard decorations, is full of photos of him and Fitzgerald. They met at a club and ran Charlottesville's first openly gay bar, originally known as The Silver Fox, and then as Club 216, for 20 years.
"I loved the gay bar; it used to be the only place I could be myself," Cooper said. "Now I don't give a s(asterisk)(asterisk)(asterisk)."
When they retired, the couple traveled the country and visited national parks. Cooper chuckled, remembering teetering up the steps of Mesa Verde National Park in Colorado.
Without help from Fitzgerald and a neighbor, Loretta, Cooper fears he would have to move to a nursing home.
For now, he confines himself to teaching his husband to cook and testing medical supplies. He ordered a range of ostomy bags from a supply company, Hollister, and found the bag he likes the best. If he can get the department to approve 30 or 40 7/8-inch bags each month, he'll be set.
"I don't want to be pitied for my situation, but it's not fair," Cooper said. "I love my country. I served, and I'd like to live out my life well."
___