State and National Government
Corey Stewart  is one of three Republicans seeking their party's Senate nomination in next Tuesday's primary. The winner will face incumbent Democrat Tim Kaine in November. Stewart joined us live today on the Roanoke Valley's Morning News for a wide-ranging discussion. Here is the full conversation:
8 years after the Affordable Care Act was passed one of its key components – Medicaid expansion – is about to become a reality in Virginia. More from WFIR's Gene Marrano:
RICHMOND, Va. (AP) – Virginia Gov. Ralph Northam is set to sign a new state budget that will expand Medicaid to as many as 400,000 low-income adults.
The General Assembly voted last week to approve the budget with Medicaid expansion. The vote ended a long-running partisan stalemate over the issue, with several Republicans joining Democrats to support the measure.
Northam, a Democrat, made expanding Medicaid a key plank of his successful 2017 gubernatorial campaign. He's scheduled to sign the budget bills on the steps outside the state Capitol Thursday afternoon.
A tally from the Kaiser Family Foundation shows Virginia will become the 33rd state to approve Medicaid expansion. Expanding Medicaid was a key provision of the Affordable Care Act pushed by former President Barack Obama.
RICHMOND, Va. (AP) – Former Virginia GOP gubernatorial candidate Ed Gillespie is joining a public relations firm.
Financial communications firm Sard Verbinnen announced Tuesday that Gillespie would be chairman of a newly launched public affairs office.
Gillespie ran unsuccessfully for governor last year and for the U.S. Senate in 2014. He was a White House advisor to President George W. Bush and chairman of the Republican National Committee.
He's previously worked as a communications consultant and lobbyist. Gillespie has said he has no plans to run for office again.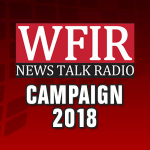 A new statewide poll finds an overwhelming majority of Virginians know very little about the three Republican candidates for U.S. Senate. The Roanoke College Poll shows 77% of those questioned say they don't know enough about Corey Stewart to form an opinion of him. That number climbs to 90% for E.W. Jackson and 93% for Nick Freitas, this with primary day is now less than one week away. More from WFIR's Evan Jones:
Click here for full poll results and methodology.
If the name Anthony Flaccovento sounds familiar to 9th district voters it may be because he ran for Congress in 2012. Now the Democrat wants to challenge Morgan Griffith again – but first there's a primary next week as WFIR's Gene Marrano reports: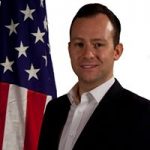 Its an uphill battle no matter who wins the 9th Congressional District Democratic primary next Tuesday – with Republican incumbent Morgan Griffith waiting in the wings. WFIR's Gene Marrano has more about one contender, Justin Santopietro: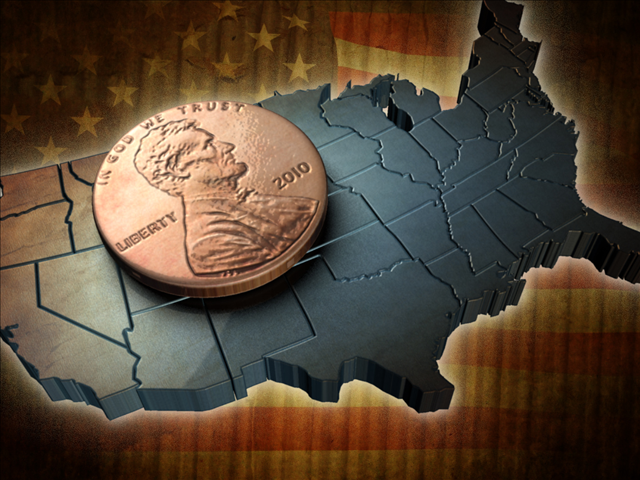 One Republican seeking the party's Senate nomination next week is proposing that the way out of poverty is NOT through the government. WFIR's Ian Price has more:
E.W. Jackson is a Christian Bishop in Chesapeake, Virginia with a Harvard law degree. He was formerly a primary candidate for the 2012 U.S. Senate and the Republican nominee for Lieutenant Governor of Virginia in the 2013 election. Jackson is now one of three GOP candidates hoping to win the nomination next week before facing U.S. Senator Tim Kaine in November. He spoke with Roanoke Valley's Morning News host Joey Self and WFIR Overnight Reporter Lillian Boyd live this morning via phone:
LOVINGSTON, Va. (AP) — Republicans selected distillery owner Denver Riggleman on Saturday as their nominee for Virginia's 5th Congressional District to replace outgoing U.S. Rep. Thomas Garrett. After several rounds of balloting by a 37-member committee, the race became a showdown between Riggleman and Cynthia Dunbar, who last month unsuccessfully sought the GOP nomination in the 6th District, where she actually resides. Some analysts had expressed doubt that Dunbar, who made her name with social conservatives during a tenure on the Texas State Board of Education, would be viable candidate in a general election. Riggleman trailed Dunbar in all three preliminary rounds. He trailed 15-6 after the first round. He won the final ballot 19-18.
In a phone interview, Riggleman acknowledged he did not expect to be nominated after seeing the first-round results. But he said that would he would not have been particularly perturbed to have lost, given that he has never had a burning desire for a career in politics. "Was I worried? No. Did I think I was going to win? No," Riggleman said. He said that "anger" is his primary motivation for running. As a business owner, he said he became increasingly frustrated at the regulations and taxes imposed by government. "If you don't get involved, other people get involved for you," he said.
Riggleman said his overarching concern is minimizing government intrusion into people's lives. His stances on social issues including gay marriage and abortion have placed him at odds with elements of the GOP. Riggleman said he has no qualms about gay marriage and that he believes abortions should be permitted in cases of rape, incest and when a mother's health is in danger. Riggleman, a former Air Force intelligence officer who made an aborted run for governor last year, faces Democrat Leslie Cockburn in November.
The district stretches from Fauquier County in northern Virginia down to the North Carolina border. It last elected a Democrat to Congress in 2008. Riggleman said he does not expect to have a problem uniting Republicans behind him after the drama of Garrett's sudden departure and Saturday's crazy nomination battle. He said the greater challenge is raising money from scratch with a general election just five months away. Garrett, a freshman Republican, announced Monday he will not seek re-election to focus on a recovery from alcoholism.