State and National Government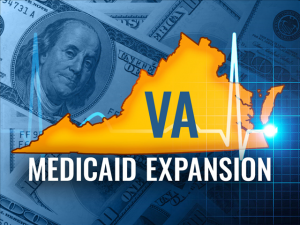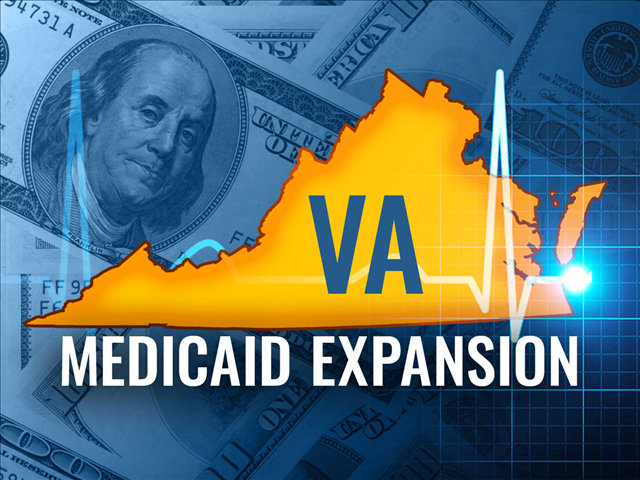 A key Virginia Republican has signaled support for  Medicaid expansion, a move that gives pro-expansion lawmakers a majority in both chambers of the General Assembly. Virginia Beach Sen. Frank Wagner said in a statement Friday that he favors  expanding Medicaid, enacting a new tax on hospitals, and using part of the extra money raised to give tax credits to lower income Virginians. Wagner has previously voted against Medicaid expansion and his new support could end a deadlock over the state budget. Lawmakers have been unable to pass a spending plan because of Republican infighting over whether it should include Medicaid expansion. But it's not immediately clear if Wagner's proposal will find broad support. The only other Republican senator who supports expansion, Sen. Emmett Hanger, opposes the proposed hospital tax.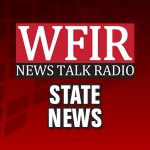 RICHMOND, Va. (AP) — Gov. Ralph Northam has signed an executive order directing Virginia's Department of Environmental Quality to review its operations and evaluate changes in federal environmental regulations since President Donald Trump took office. Northam's order, announced Wednesday, requires the department to provide a report on its findings by April 30, 2019. The governor says the order will enhance protection of Virginia's natural resources and public health and ensure the department has all it needs to do its job. A press release announcing the order included statements of support from several environmental groups, the Virginia Chamber of Commerce and the American Lung Association. Some critics of the department say it's too cozy with industry, and opponents of two proposed natural gas pipelines contend DEQ hasn't been thorough or transparent in its review process.
NEW YORK (AP) _ Seventeen states, the District of Columbia and six cities sued the U.S. government Tuesday, saying a plan to add a citizenship demand to the census questionnaire is unconstitutional. The lawsuit was filed Tuesday in Manhattan federal court, and Virginia is one of states joining it. The lawsuit said adding the citizenship demand to the 2020 census questionnaire was an arbitrary decision that will "fatally undermine the accuracy of the population count."  A government spokesman did not immediately comment on the filing. Several states already have joined a separate lawsuit filed by California's attorney general last week that seeks to block the citizenship question from being added to the census questionnaire.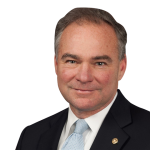 RICHMOND, Va. (AP) – Former vice presidential candidate Tim Kaine is jumping back into campaign mode to defend his seat in the U.S. Senate.
The Virginia Democrat is kicking off a series of statewide rallies and fundraisers Monday.
Kaine told reporters in Richmond his campaign would focus on improving the economy and making a more inclusive Virginia.
A former mayor and governor, Kaine was undefeated in electoral politics until he was Hillary Clinton's running mate in 2016. Kaine said he learned from the loss that Democrats need a "crisp" economic message.
Kaine was first elected to the Senate in 2012. Three Republicans are vying to take on Kaine this year: Corey Stewart, chairman of the Prince William Board of County Supervisors; Nick Freitas, a state delegate; and E.W. Jackson, a minister.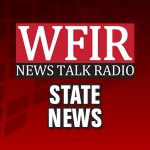 RICHMOND, Va. (AP) – Virginia's director of the Department of Environmental Quality will be staying on the job. A spokesman for Gov. Ralph Northam said Monday that the governor has reappointed Director David Paylor. Paylor has led the department since 2006 under both Democratic and Republican governors. The department has around 1,000 workers and oversees the state's biggest polluters. It conducts tasks including permitting, monitoring, and inspections and enforcement. Paylor has drawn criticism in the past for accepting a trip to the Masters golf tournament in Georgia paid for by Dominion Energy, which DEQ regulates. The department itself has recently come under fire from opponents of two controversial natural gas pipelines, who contend DEQ has not been thorough or transparent in its review process. Northam said in a statement that Paylor has served "admirably."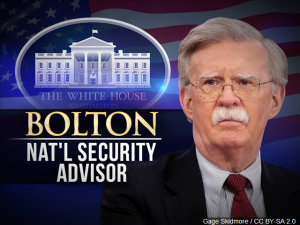 Although the U.S. Senate doesn't get a vote in confirming the national security adviser, Virginia's Tim Kaine has expressed concerns that John Bolton won't be granted full security clearance. More from WFIR's Ian Price:
04-02 Kaine on Bolton WEB-WRAP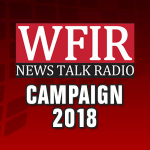 Some bitter Republican infighting within 6th Congressional District has some party leaders worried they would help open the door to a Democratic victory. And our political analyst says in this political climate, you can't rule it out. More from WFIR's Evan Jones.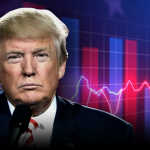 President Donald Trump on Sunday declared "NO MORE" to a deal to help "Dreamer" immigrants and threatened to pull out of a free trade agreement with Mexico unless it does more to stop people from crossing into the U.S. He claimed they're coming to take advantage of protections granted certain immigrants. "NO MORE DACA DEAL!" Trump tweeted one hour after he began the day by wishing his followers a "HAPPY EASTER!"
He said Mexico must "stop the big drug and people flows, or I will stop their cash cow, NAFTA. NEED WALL!" The U.S., Canada and Mexico are participating in tense negotiations over the North American Free Trade Agreement at Trump's insistence. Trump says NAFTA is bad for the U.S.
Trump, when addressing reporters briefly before entering the church, again blamed Democrats for failing to protect the "Dreamers." "They had a great chance. The Democrats blew it. They had a great, great chance, but we'll have to take a look because Mexico has got to help us at the border. They flow right through Mexico. They send them into the United States. It can't happen that way anymore."
The president also complained on Twitter that border patrol agents can't do their jobs properly because of "ridiculous liberal (Democrat) laws" that allow people caught for being in the country illegally to be released while they await a hearing before a federal immigration judge.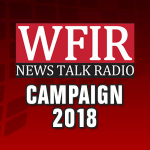 And then there were 3:  Ivan Raiklin of Fairfax County was the last of three Republican contenders who failed to file enough valid signatures in order to make it on to the June 12 primary ballot. That's according to the Richmond Times-Dispatch. Minerva Diaz and Bert Mizusawa also fell short. That leaves Corey Stewart, E.W. Jackson and Nick Freitas as the three GOP candidates on the June 12 primary ballot. The winner faces Democratic US Senate incumbent Tim Kaine in November. Recent polls show Kaine trouncing any of the Republican hopefuls at this point.
On a somewhat related note, Roanoke County resident and former Cave Spring supervisor Charlotte Moore says she did qualify for a June 12 Democratic primary where she will face off against two other Democrats for the 6th District Congressional nomination. That's the seat being vacated by Bob Goodlatte.