Health and Medicine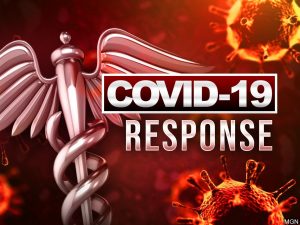 Roanoke is closing all its  paved river greenways to the public as of 8:00 am Friday. Mayor Sherman Lea says while outdoor exercise is important, the city does not want to see a repeat of the large numbers seen on greenways last weekend. City officials say if there are continued violations of that order in city parks, further restrictions may be implemented. WFIR's Evan Jones has more:
04-02 Greenways Closing Wrap-WEB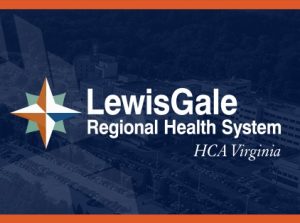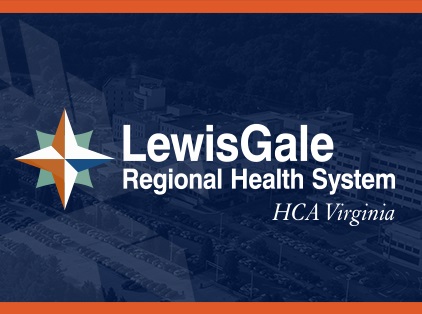 LewisGale's regional health system is now requiring all staff and providers in all patient care areas to wear masks. Officials say social distancing is often difficult to maintain in busy areas. Masks for staff are optional only in non-patient care areas where 6-foot social distancing is consistently possible.
NEWS RELEASE: Salem, VA. (Mar. 31, 2020) – LewisGale Regional Health System facilities – including LewisGale Hospital Alleghany, LewisGale Hospital Montgomery, LewisGale Hospital Pulaski, and LewisGale Medical Center – announced today that all staff and providers in all patient care areas will now wear masks, expanding their use beyond suspected or positive COVID cases. This is in addition to our temperature check process implemented last week.
Masks will be optional only for staff in non-patient care areas who can consistently maintain social distancing of at least 6 feet aside from brief interactions with colleagues.
"Our top priority is protecting our patients, clinicians, nurses, and colleagues so we can best serve our communities through the duration of this pandemic," said Lance Jones, LewisGale chief executive officer and market president. "These new guidelines apply to all areas of our patient care facilities, not just those where suspected COVID or COVID-positive patients are being treated."
We are taking this step now because of evidence we see that, while social distancing is a key strategy for interrupting the spread of coronavirus, it is difficult to maintain in the busy patient care environment.  Also, our latest analysis of our ability to meet the demand for additional use of masks gives us confidence that our colleagues in supply chain are prepared to address our needs. Even though HCA Healthcare currently has
adequate supplies of personal protective equipment, we will continue to take steps to conserve PPE, including reuse and reprocessing of PPE where appropriate.
We are now deploying three types of masks, depending on the clinical role, the type of care the patient is receiving, and the level of suspicion for infection with COVID.
Level I "procedure" masks for all staff not needing higher levels of protection. These masks can also be used for caring for suspected or confirmed COVID patients when paired with a full face shield.
Level 3 masks for additional protection from fluids and droplets, and for use by staff caring directly for suspected COVID or COVID positive patients, except when performing aerosolized procedures.
N-95 respirators for staff caring for suspected COVID or COVID positive patients, and are the only mask that should be used  during  aerosolizing procedures, such as intubation, nebulization, bronchoscopy, or suctioning.
As this crisis evolves, HCA Healthcare will continue to evolve to meet the challenges.  Since February, we have been continually monitoring PPE usage, carefully analyzing and implementing the guidelines from the Centers for Disease Control and Prevention and the Food and Drug Administration for best PPE practices. Our supply chain has continually worked with our epidemiologists and data scientists to track usage and anticipated demand so we can allocate our stocks appropriately, even as it works around the clock to safeguard existing supplies and secure additional shipments. We have appointed PPE czars in each of our facilities to manage supplies in the face of oncoming surges.
"We know that all our employees are making sacrifices in this extraordinary time," Jones said. "We thank you for your continued efforts and commitment to our patients".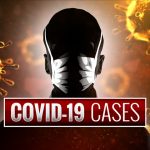 Roanoke City officials say a social services employee tested positive for the COVID-19 virus. The city says the employee was last in the workplace on March 13 and notified them of the positive test result last Saturday. The city worker appears to be doing okay. The social services department says all offices are being properly cleaned and disinfected.
NEWS RELEASE: The City of Roanoke's Department of Social Services received a communication on Saturday, March 28, from one of its employees reporting that they had tested positive for the COVID-19 virus. The employee was last in the workplace on Friday, March 13, and has been home since that time. The employee reports that they are feeling better and they are not experiencing fever. The department is taking all recommended precautions to ensure their offices are properly cleaned and disinfected.
The City continues to reinforce pre-entry self-screening practices for all employees prior to entering the workplace and to keep employees informed through communications from the City Manager and the Department of Human Resources.  The following are links to documents sent to City employees regarding COVID-19 virus precautions: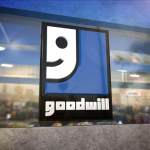 Beginning today Goodwill Industries of the Valleys will accept donations at its thrift store locations within the Carilion Clinic "footprint" – for Personal Protection Equipment needed by healthcare workers treating patients that may have COVID-19. Kelly Sandridge is a Goodwill vice-president:
3-31 Goodwill-Donations for web
Carilion Clinic is currently seeking the following PPE:
Latex-free gloves
Procedural masks
Surgical masks
Surgical masks with shield
Gowns

Nasal swabs for medical use
N95 respirators and N95 filters
Other respirators (P100's, PAPR's, and PAPR supplies / parts)
Shoe covers, disposable

Face shields
Splash shields
Hand soap
Hand sanitizer, greater than 60% alcohol
Disinfecting wipes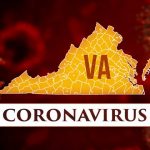 The Commonwealth of Virginia becomes the latest state to issue a formal "Stay in Place" order. Governor Ralph Northam made that pronouncement yesterday as WFIR's Gene Marrano reports: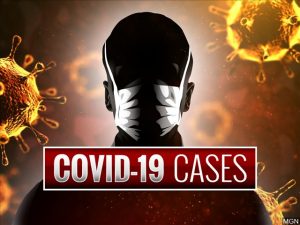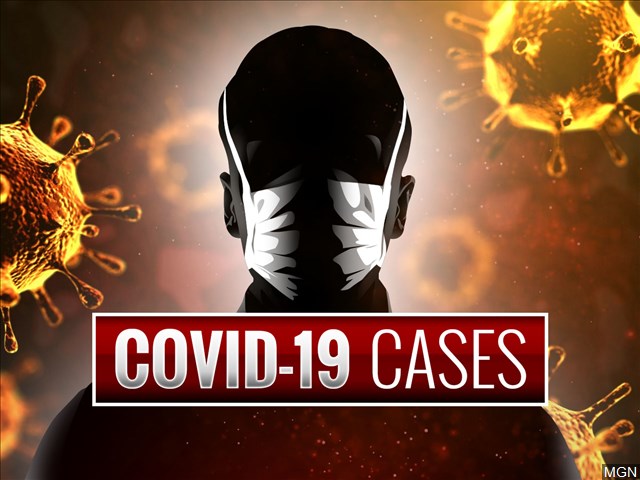 Based on feedback we've gotten from the community and reporters, there is confusion over the overlap in numbers between us and VDH, especially since Carilion cannot disclose information about localities, etc.
To ensure there is one source of "truth," we're going to defer to VDH's daily numbers going forward. As such, we will only share our testing numbers on a weekly basis (every Monday).
Carilion has treated 22 patients who have tested positive, two of whom are currently hospitalized.
This figure reflects the number of positive lab results that the system has received thus far. Once officially confirmed by VDH, these numbers are captured as part of VDH's coronavirus tracker.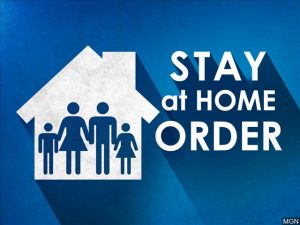 Governor Northam is ordering Virginia residents to remain at home as the state takes new steps in efforts to limit the spread of COVID-19. The order permits you to leave home for any number of essential services like food, banking and medical attention. The governor issued his new directive this afternoon.The order still permits many outdoor activities as long as they follow the guidelines of no more than 10 people, with everyone at least six feet apart. One exception: no beaches, swimming and sunbathing. The order is similar to those already announced by the governors of neighboring North Carolina and Maryland.
The order comes as the number of COVID-19 cases in Virginia now tops 1,000. The Virginia Department of Health today reports 1,020 cases and 25 deaths.
NEWS RELEASE: RICHMOND—Governor Ralph Northam today issued a statewide Stay at Home order to protect the health and safety of Virginians and mitigate the spread of the novel coronavirus, or COVID-19. The executive order takes effect immediately and will remain in place until June 10, 2020, unless amended or rescinded by a further executive order.
The order directs all Virginians to stay home except in extremely limited circumstances. Individuals may leave their residence for allowable travel, including to seek medical attention, work, care for family or household members, obtain goods and services like groceries, prescriptions, and others as outlined in 
Executive Order Fifty-Three
, and engage in outdoor activity with strict social distancing requirements.
The executive order also directs all Virginia institutions of higher education to stop in-person classes and instruction. Private campgrounds must close for short-term stays, and beaches will be closed statewide except for fishing and exercise.
"We are in a public health crisis, and we need everyone to take this seriously and act responsibly," said Governor Northam. "Our message to Virginians is clear: stay home. We know this virus spreads primarily through human-to-human contact, and that's why it's so important that people follow this order and practice social distancing. I'm deeply grateful to everyone for their cooperation during this unprecedented and difficult time."
The full text of Executive Order Fifty-Five can be found 
here
.
Last week, Governor Northam 
issued
 Executive Order Fifty-Three closing certain non-essential businesses, prohibiting public gatherings of more than 10 people, and directing all K-12 schools to remain closed for the rest of the academic year. A Frequently Asked Questions guide about Executive Order Fifty-Three can be found 
here
.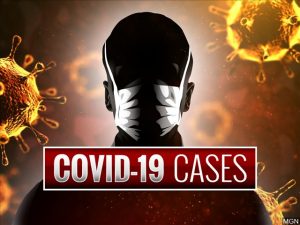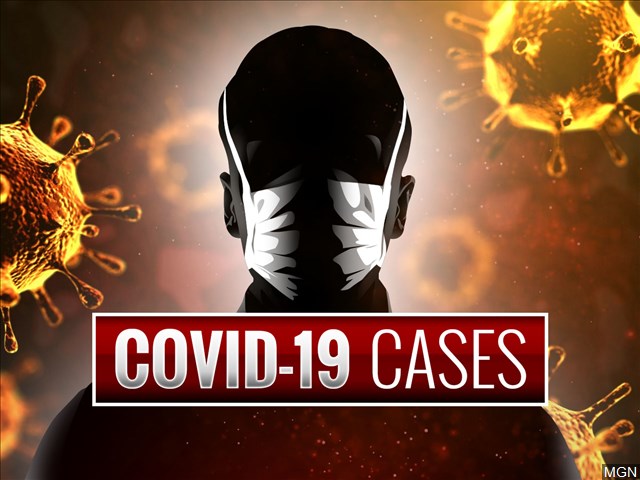 The number of COVID-19 cases in Virginia now tops 1,000. As of Monday morning, the Virginia Department of Health reports 1,020 confirmed cases and 25 deaths. The Roanoke region's number is rising as well: the department's web site lists six cases in Roanoke City, five in Botetourt County, five in Franklin County, two in Roanoke County, two in Bedford County and one in Montgomery County.