Health and Medicine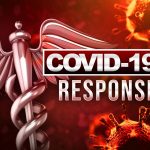 HoneyTree Learning Centers and the McLeod  Foundation are providing meals to those who may have "fallen through the cracks" when it comes to similar programs. More from WFIR's Gene Marrano: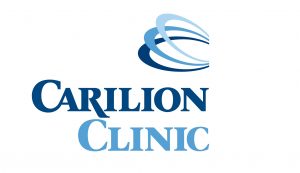 Parents of newborns under intensive care at Carilion are once again able to see their children. Officials say the moratorium on such visits was needed to develop safety procedures that protect patients, visitors and the NICU staff. WFIR's Evan Jones has the story:
NEWS RELEASE: Effective Monday, April 20 at 11 a.m., Carilion's NICU will reopen to limited visitation.
"A baby's connection to loved ones is vitally important," said Dr. Kimberly Dunsmore, chair of Carilion Children's. "Our NICU providers have been working round the clock to reestablish visitation in a way that is safe for our patients and care teams."
Patients will have two designated visitors (parents or legal guardians). In an effort to minimize the number of visitors on the unit at once, only one visitor per patient will be permitted per visit. Additionally, families will be assigned even or odd calendar days to visit during limited visitation hours (11 a.m. to 6 p.m. or 8 p.m. to midnight). Visitors can stay as long as they'd like during visitation hours. Once they leave the floor, their visit is over for the day.
"We are constantly evaluating the situation, which is evolving daily," said Dr. Dunsmore. "While this system is more complex than our typical visitation guidelines, it is designed in a way that allows us to practice social distancing and minimize person-to-person contact on the unit."
All staff and visitors will go through a NICU-specific screening process before entering the unit, consisting of a COVID-19 questionnaire and temperature check. While on the unit, staff and visitors must also wear appropriate personal protective equipment (PPE).
"I know this has been a difficult journey for our families, and I so appreciate their patience, flexibility and resiliency during this time," said Dr. Dunsmore. " We're all working together toward the same goal – protecting our babies and patients."
At his Friday COVID-19 briefing Governor Ralph Northam outlined  a number of issues surrounding the coronavirus pandemic – several dealt with potential infection "hotspots". Some details from WFIR's Gene Marrano: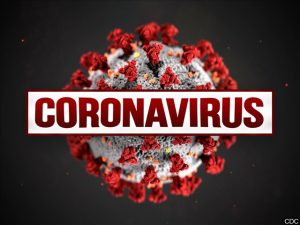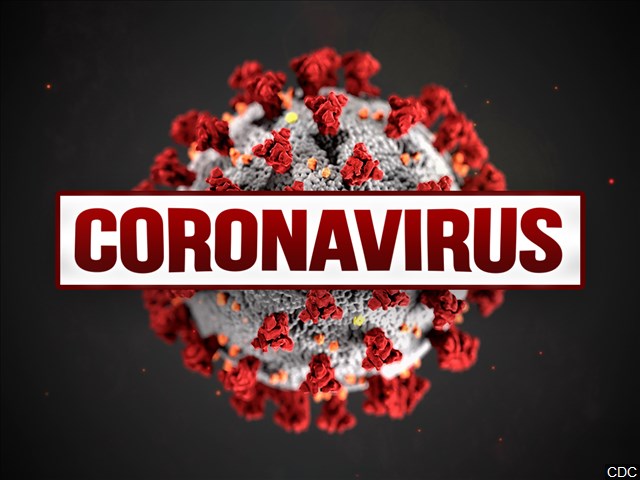 RICHMOND, Va. (AP) — Nearly 500 new coronavirus cases have been reported in the last 24 hours, pushing the state's total case count above 8,500.
The numbers released Sunday by the state health department show an increase in the death toll from 258 to 277.
The number of new cases increased from 8,053 to 8,537.
The increase of nearly 500 cases Sunday is lower than what's been reported the last few days, but over the last few weeks the numbers released by Virginia on Sundays have often been lower, only to resume at higher rates as the week goes on.
On Sunday Gov. Ralph Northam said on CNN's "State of the Union" that the numbers do not yet provide an indication that Virginia can consider easing the restrictions on businesses that have been imposed by executive order.
"And while we're not seeing a significant increase, it looks like it's flattening out a bit," Northam said. "We would like to see at least two weeks of trending numbers going down."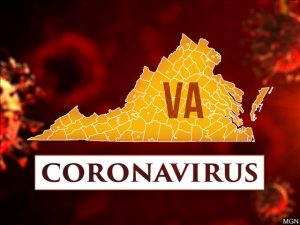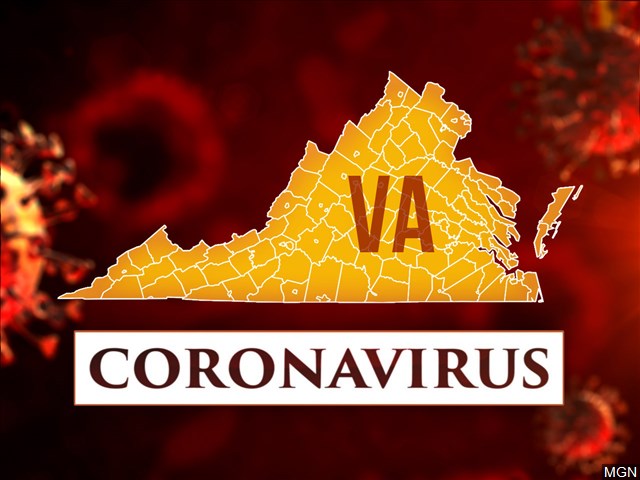 Coronavirus has erupted inside a juvenile detention center in Virginia with 25 kids testing positive, accounting for a quarter of all cases reported at youth facilities nationwide, officials said Friday.
Children's rights advocates and health experts have warned state officials for weeks that it was just a matter of time before the virus took off inside juvenile facilities. They have called on Gov. Ralph Northam to start releasing as many children as safely possible from centers, including at the newly hit Bon Air Juvenile Correctional Center outside Richmond.
"Unfortunately, those sworn to protect our vulnerable youth have failed," said Liz Ryan, head of the Washington-based nonprofit Youth First Initiative. "It's clear that refusing to listen to public health experts has put our youth and communities at extreme risk."
So far, 97 kids have tested positive nationwide, more than half of them in Virginia and Louisiana.
On April 2, officials in Virginia announced two staffers at Bon Air had tested positive, but contact with residents was limited. A day later, a kid started showing symptoms and later tested positive.
Chris Moon, chief physician at Virginia's Department of Juvenile Justice, said 21 of the 25 infected kids in Bon Air exhibited no outward symptoms and only four showed signs that were more severe than a cold or a flu.
The facility has around 280 kids, from 11 years old to 20.
"Any resident who tested positive was immediately placed in medical isolation," Moon said, adding that 13 have already been released.
America locks up more people than any other country in the world, with more than 2.2 million men, women and children in detention. Experts say that prisons and jails can act as petri-dishes for the coronavirus. Social distancing is almost impossible, many institutions have only recently started providing inmates with masks and many do not have access to hand sanitizer.
The coronavirus has already ripped through several adult county jails along with state and federal institutions for adults.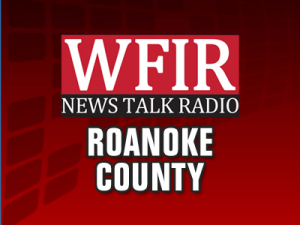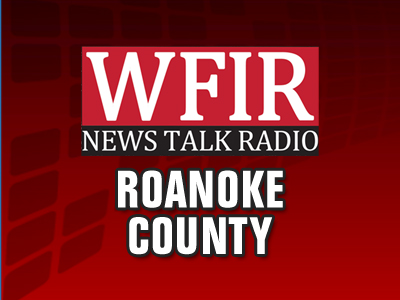 NEWS RELEASE:
(Roanoke County, VA—April 17, 2020) Roanoke County today announced it will lay off 287 part-time  employees while all County facilities are closed to the public due to the coronavirus pandemic. The layoff begins April 24 and is intended to be temporary, pending future economic conditions. When eligible, these part-time employees will be given the option to return to work for Roanoke County.
"The County took early and positive steps to keep all of its employees working where possible," said County Administrator Dan O'Donnell. "We simply don't have the revenue stream to support regular staffing levels. With no estimate of when we'll resume normal operations, regrettably, we had to make this difficult but necessary decision."
The cuts affect 232 part-time employees working in Parks and Recreation, 50 in the Public Libraries and five from other  departments. The majority of the employees are utilized in the County's Green Ridge Recreation Center, Brambleton Center and six libraries, all of which have been closed since March 23.
###
Governor Northam says the number of COVID-19 cases is still increasing each day in Virginia, so the state is not yet at or near the point where he can consider taking any initial steps to re-open those business he has ordered closed: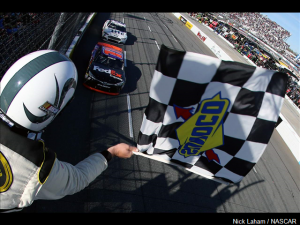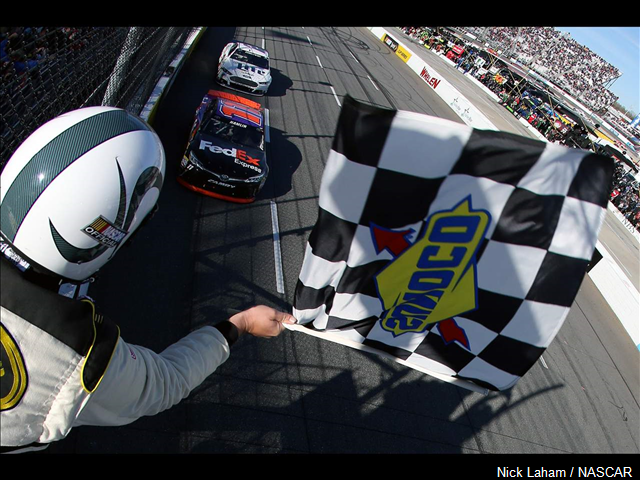 May 9th was supposed to be a big day — and night — at Martinsville Speedway: the first-ever Cup Series race there under the lights. But it will now have to wait. The "Blue Emu-Maximum Pain Relief 500" is now postponed; the speedway says it will be rescheduled for a later date.
NEWS RELEASE: MARTINSVILLE, Va. (April 17, 2020) – As of a result of the ongoing coronavirus crisis, the Blue-Emu Maximum Pain Relief 500 race weekend (May 8-9) at Martinsville Speedway has been postponed and will be rescheduled for a later date.
Martinsville Speedway will continue to work closely with NASCAR officials on a rescheduled race date, while maintaining contact with local and federal health officials for the latest information on the ongoing (COVID-19) coronavirus pandemic.
"We want to thank all of our dedicated fans who were set to join us during our May race weekend and our first NASCAR Cup Series race under the lights," said Martinsville Speedway President Clay Campbell. "The well-being and safety of our patrons, NASCAR stakeholders, employees and our community continues to be our number one priority. We appreciate your patience and understanding during these challenging times and we look forward to having everyone back in the near future to help us make history once again at Martinsville Speedway."
For the latest news, including information for fans who had previously purchased tickets, please visit www.martinsvillespeedway.com.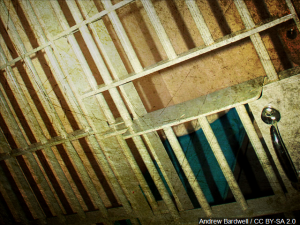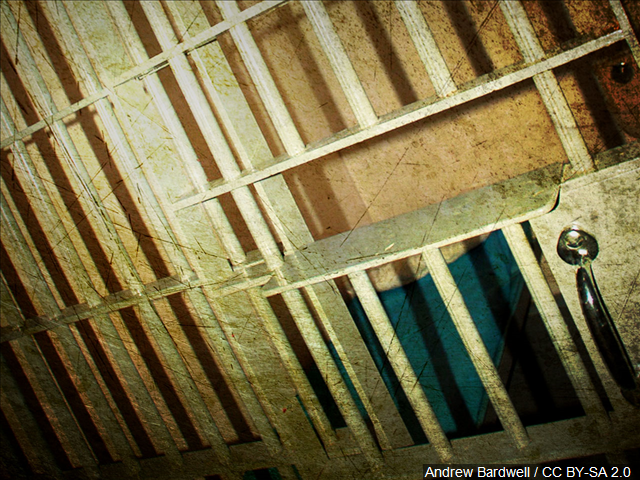 NEWS RELEASE: RICHMOND—Governor Ralph Northam today announced that Virginia's collaborative efforts to release low-level offenders from local and regional jails in response to the COVID-19 pandemic are working, and the administration's guidelines have been effective in decreasing the jail population.
"We are facing an unprecedented public health emergency, which has required us to work collaboratively to develop unique solutions," said Governor Northam. "Criminal justice stakeholders across the Commonwealth are using the tools available to them to decrease our jail population and address this crisis responsibly, humanely, and deliberatively. This is exactly the type of cooperation we need, and I commend our public safety officials and urge them to continue these important efforts."
On March 19, Governor Northam issued guidance to local criminal justice officials, calling for them to consider proactive measures to mitigate the spread of COVID-19 while ensuring public safety. The Northam administration issued a joint statement with local public safety agencies, including the Virginia Sheriffs Association (VSA), the Virginia Association of Commonwealth's Attorneys (VACA), the Virginia Indigent Defense Commission (IDC), and the Virginia Association of Regional Jails (VARJ).
Governor Northam recommended the following:
Allowing sentence modifications that can reduce populations within the jails, as outlined in § 19.2-303 of the Code of Virginia.
Diverting offenders from being admitted into jails prior to trial, including the use of summonses by law enforcement in lieu of arrest pursuant to § 19.2-74 of the Code of Virginia, and use of local pretrial programs as available and with consideration to local capacity.
Considering ways to decrease the number of low-risk offenders being held without bail in jails.
Utilizing alternative solutions to incarceration such as home electronic monitoring, pursuant to § 53.1-131.2 of the Code of Virginia.
Secretary of Public Safety and Homeland Security Brian Moran sent a letter to the Chief Justice of the Supreme Court of Virginia, Donald Lemons, on March 25 requesting his assistance in encouraging all magistrates and other judicial officers determining bail to consider the health and safety of those that appear before them and the residents and employees in local and regional jails.
Since late February, the number of new commitments to local and regional jails has decreased from approximately 10,000 during a two-week period to just over 4,000. On April 7, the jail population in the Commonwealth was 24,000, which is a 17 percent decrease from March 1. Virginia has also seen a 67 percent decline in the number of new commitments for misdemeanors across the Commonwealth.
"Governor Northam called on local officials to work together to safely reduce our jail population, and this early and aggressive effort is clearly working," said Secretary Moran. "Localities are taking these recommendations seriously, and I expect them to continue making decisions with the public safety of their communities in mind."
In addition to working with local partners to address local and regional jails, Governor Northam proposed a budget amendment allowing the Director of the Department of Corrections to release individuals with less than a year left to serve in their sentences for the duration of the state of emergency. The legislature is set to reconvene on April 22 to consider the Governor's amendments to legislation, which includes the budget. If the amendment is adopted, it will be effective immediately.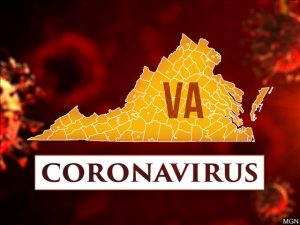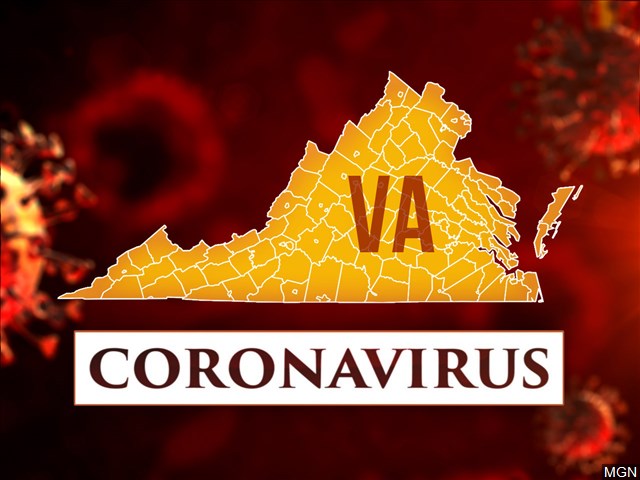 13 more deaths in Virginia have been attributed to the coronavirus statewide according to numbers released this morning, bringing the statewide number to 208.The total number of cases has reached more than 68 hundred. Officials report in a 24 hour span an additional 718 people have been listed as hospitalized for reasons attributed to COVID-19.