Arts, Leisure and Sports
The latest tour for the Dave Matthews Band includes cities like New York, Philly, Washington – and two nights at their hometown Charlottesville. They'll perform December 14 and 15 at John Paul Jones Arena. Presale tickets are now available through the Citi Card and the band's fan sites.  They got on sale to the general public a week from Friday.
News release: Dave Matthews Band have announced a 10-city arena tour kicking off on November 27 at Schottenstein Center in Columbus, OH.  The east coast trek will include a two-night stand at New York's famed Madison Square Garden on November 29 and November 30 as well as two hometown shows in Charlottesville, VA at John Paul Jones Arena on December 14 and December 15.  A portion of proceeds from the John Paul Jones shows will go to support the redevelopment of public housing in Charlottesville.
For members of the DMB Warehouse Fan Association, an online presale will begin on Tuesday, September 25 at 9:00 AM ET and closes Saturday, Sept. 29 at 3:00 pm EST at www.warehouse.davematthewsband.com. Citi is the official credit card of the Dave Matthews Band Arena Tour. As such, Citi card members will have access to presale tickets beginning Tuesday, October 2 at 9:00 am local through Thursday, October 4 until 10:00 pm local.  For complete presale details visit www.citiprivatepass.com. The general public on sale will be Friday, October 5 at 9:00 AM local, noon in Boston. The upcoming arena tour will feature a wide mixture of songs from throughout the band's career, including material from their new album Come Tomorrow (RCA Records). With its entrance atop the Billboard 200 in June, Dave Matthews Band became the first group in history to have seven consecutive studio albums debut at No. 1. Come Tomorrow also took the No. 1 spot on Billboard's Top Rock Albums chart, logging the biggest sales week for a rock album in more than four years.
The band's 46-date summer tour earned rave reviews from fans and critics alike with The Washington Post saying "surprisingly heavy. Double kick drums thudded. Baritone guitar and bass intertwined to generate a sludgy and hypnotic low-end rumble." The Milwaukee Journal Sentinel hailed their Summerfest set as "spirited…soulful." The Cleveland Scene observed, "[fans at] Blossom Music Center were giddy with anticipation for Dave Matthews Band's return – the annual heralding, indeed, of summer in Northeast Ohio…[the] set list that touched on all corners of the Dave world, new and old, with a triumphant wave of energy in several serious stand-out moments."
GRAMMY® Award-winning Dave Matthews Band have sold more than 24 million tickets since its inception and a collective 38 million CDs and DVDs combined. It is the first group in history to have seven consecutive studio albums debut at No. 1 on the Billboard 200.
DAVE MATTHEWS BAND – FALL 2018 NORTH AMERICAN TOUR
| | | |
| --- | --- | --- |
| Date | City/State/Province | Venue |
| 11/27 | Columbus, OH | Schottenstein Center |
| 11/29 | New York, NY | Madison Square Garden |
| 11/30 | New York, NY | Madison Square Garden |
| 12/2 | Uncasville, CT | Mohegan Sun Arena |
| 12/4 | Manchester, NH | SNHU Arena |
| 12/5 | Albany, NY | Times Union Center |
| 12/7 | Boston, MA | TD Garden |
| 12/8 | Montreal, QC | Bell Centre |
| 12/11 | Philadelphia, PA | Wells Fargo Center |
| 12/13 | Washington, DC | CapitalOne Arena |
| 12/14 | Charlottesville, VA | John Paul Jones Arena |
| 12/15 | Charlottesville, VA | John Paul Jones Arena |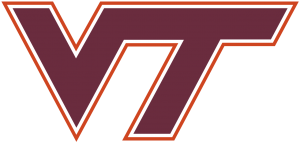 BLACKSBURG, Va. (AP) — Virginia Tech has dismissed junior defensive end Trevon Hill from the football team. Coach Justin Fuente made the announcement Sunday, saying Hill has failed to uphold "the high standards that we have for our student-athletes."
Hill had 11 tackles in three games for the Hokies (2-1), including six tackles and 1½ sacks on Saturday night in their 49-35 loss at Old Dominion. Hill is the third defensive stalwart dismissed from the program since last season, joining defensive backs Adonis Alexander (academics) and Mook Reynolds (team rules violation).
Virginia Tech plays at Duke on Saturday.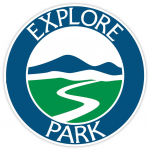 Cabin, Yurt and RV camping is coming to Explore Park in November. Roanoke County tourism officials say reservations are now being taken for the overnight lodging. It is another step in county plans to develop the park into a tourism and outdoor recreation destination. Click here for full information.
News release: Roanoke County is pleased to announce the opening of new overnight accommodations at Explore Park beginning Friday, November 9. Advance booking is now available for new Pod Cabins, Yurts and RV camping spaces operated by Don's Cab-Inns. A bathhouse on site will serve these rental units, as well as guests staying in existing tent and primitive campsites throughout the park.
Don's Cab-Inns is a local company operated by husband and wife team Don and Melody Harrison. Their business developed from a hobby, constructing small wooden homes in the European style of tiny cabins with a loft. Their campground will showcase several of these hand-built structures. Within the next two years the Harrisons plan to open 18 overnight rental units including a mix of cabins and yurts. Roanoke County officials will hold a ribbon cutting ceremony on Friday, November 9 at 2:00 P.M. at Don's Cab-Inns Campground located within the park at 55 Chestnut Ridge Road, Roanoke, VA 24014.
"We're excited to be on the ground floor as one of the first vendors, and able to participate in the planning stages of this fantastic project," says Don. "We can envision a great future for Explore Park and we want to be part of it."
Overnight accommodations are a key amenity identified in the Explore Park Adventure Plan, adopted by the Roanoke County Board of Supervisors in August 2016. These new camping areas will be enhanced by other new recreation attractions such as the Mayflower Hills Disc Golf Course, Niagara Ranch equestrian services and a future aerial adventure course.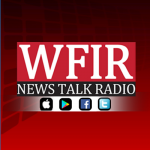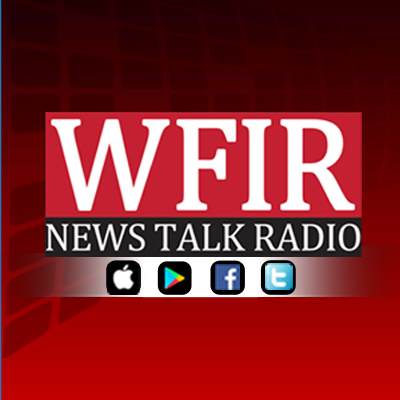 Ice Hockey is making a resurgence in the Roanoke Valley. Saturday Virginia Tech open its home season at the on the new ice at the Lancerlot in Vinton. WFIR's Denise Allen Membreno has more.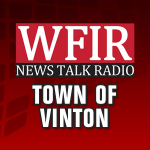 The town of Vinton is  planning for its annual Fall Festival is in full swing. It's an event that people all around the Roanoke Valley look forward to each year, and because of its size, lots of volunteers at are need to help make the festival a success. More on this story from WFIR's Bob Clark.
9-19 Fall Festival Needs Wrap #1-WEB