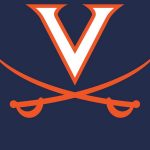 (AP) J.C Price doesn't want his second game as Virginia Tech's interim football coach to be his last. The Hokies (5-6, 3-4 Atlantic Coast Conference) play at Virginia on Saturday and need a victory to become bowl eligible. That's just one of the many reasons the game takes on great importance, the former Hokies player said. [WFIR will air the game with kickoff at 3:45pm]
"We still have a chance to extend our season and we understand that coincides with a victory," Price said this week. his second as coach after the school and Justin Fuente parted last week and Price was named the interim coach.
"This game is important within our state not just football wise, it's important in recruiting. It's important to a lot of people, as it should be. It's a rivalry game. Every state has a rivalry game and this one is ours and it's important," he said. The Cavaliers (6-5, 4-3) have been bowl eligible since an Oct. 23 victory against Georgia Tech, but will come into the game having lost three in a row, all against ranked teams. They've also beaten the Hokies just once in the last 17 meetings.
Their most recent loss, 48-38 at Pittsburgh a week ago, was a must-win if they hoped to be Coastal Division champions, but coach Bronco Mendenhall said having the Hokies up next will make refocusing easier.
"When you invest as much as our program has to win the Coastal Division, the thought that now, okay, you just move on, yeah, that's not realistic," he said this week. "But knowing here comes the next really meaningful game that has just so much meaning to our program, certainly it will help."