Across Virginia
A Radford University freshman doesn't have to worry any more about paying her tuition bills. The Virginia Lottery says Sukanya Patterson of Newport News is a top prize winner in the Weekly Grand scratcher game, taking home the one-time cash option of more than $469,000.
From the Virginia Lottery: Radford University student Sukanya Patterson was about to head home for spring break when she stopped at the 7-Eleven next to campus. While she was there, she bought five Weekly Grand tickets from the Virginia Lottery. Later, when she scratched her tickets, she discovered that one was a top prize winner, worth $1,000 per week for ten years. "I didn't scream. I just froze," she said. Ms. Patterson lives in Newport News. She's a freshman at Radford studying interior design. She had the choice of taking the full prize over ten years or a one-time cash option of $469,820 She chose the cash option. The odds of winning the top prize in Weekly Grand are 1 in 4,222,800. The odds of winning any prize in this game are 1 in 4.6. Those lesser prizes range from $2 to $10,000. She's the first person to claim the top prize, which means three more remain unclaimed. She said she intends to use her winnings to pay for her education.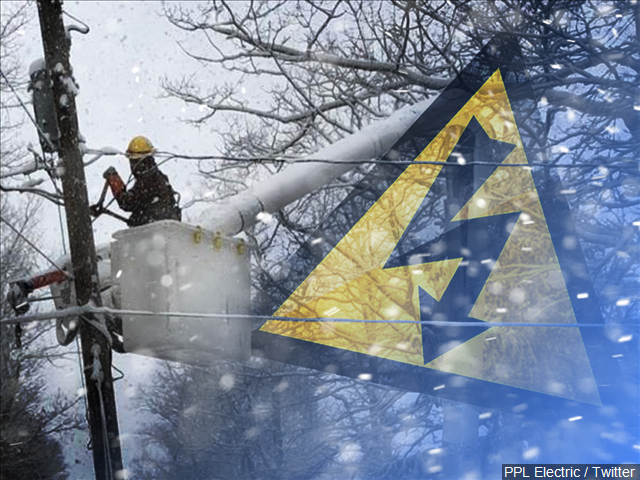 Appalachian Power says some New River Valley customers are unlikely to get their power back for another three days. More than 40,000 Virginia customers were still in the dark mid-afternoon Monday, and the utility says getting to each of the many scattered outages is a slow process. The utility says almost all Roanoke City and County customers should have service restored by late afternoon Monday. In Franklin County, the goal is midnight Monday. For Floyd County customers, midnight Tuesday is the best estimate, and in Montgomery County, some Apco customers may be without power through much of Thursday.
 From Appalachian Power 10:00 am Monday: Progress is being made to restore electric service following a snow storm that hit Appalachian Power's southern West Virginia and southwest Virginia service territories Saturday night. As much as 15" of heavy, wet snow fell in some areas causing trees and limbs to buckle under the weight, leading to mass outages. It was the most significant snowstorm to hit the area since Superstorm Sandy in West Virginia in 2012. With sunny weather and temperatures in the 50s, crews expect to make some headway throughout the day. But road access issues still remain, especially on secondary roads, which could hinder restoration efforts.
Outages
Nearly 58,000 customers are currently without power. Most of those customers, around 50,000, are in Virginia. Areas of Virginia with large numbers of customers affected by the storms include:
| | |
| --- | --- |
| Counties | # of Customers Out |
| Bland | 2,732 |
| Carroll | 1,276 |
| Floyd | 2,334 |
| Franklin | 3,104 |
| Giles | 5,531 |
| Henry | 3,961 |
| Montgomery | 10,864 |
| Patrick | 1,935 |
| Pulaski | 11,778 |
| Tazewell | 733 |
| Wythe | 5,358 |
Storm Restoration Efforts
While progress continues in areas with less damage and less snowfall, there is still a great amount of damage to assess and repair. More than 1,000 workers, including local line employees, tree crews and contractors, are working to restore electric service.  Today, additional workers from outside Appalachian Power's service area will arrive in the most heavily damaged areas.  Line crews are working on outages that affect large numbers of customers. At the same time damage assessors are physically patrolling lines, identifying damaged areas and determining the resources needed to make repairs. Crews are utilizing multiple helicopters to help with line assessments.
Restoration Estimates
In some areas, restoration will be slow because of issues related to secondary road access. About 95 percent of customers are expected to be restored along the estimated times below, but scattered outages where damage is most severe could remain into Friday. In Virginia, areas with estimated restoration dates/times are:
Today by 4 p.m.
City of Roanoke
Roanoke County
Tazewell County
Today by midnight
Franklin County
Tuesday by midnight
Henry County
Patrick County
Wednesday by midnight
Carroll County
Floyd County
Thursday by midnight
Bland County
Giles County
Montgomery County
Pulaski County
Wythe County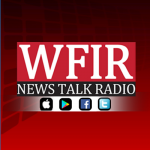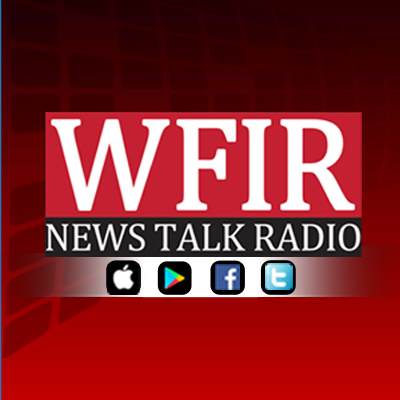 Everything old is new again at SML Aviation, a flight school in Moneta that teaches people to become pilots. So if you are looking for a computerized experience, you need to look somewhere else. WFIR's Denise Allen Membreno explains.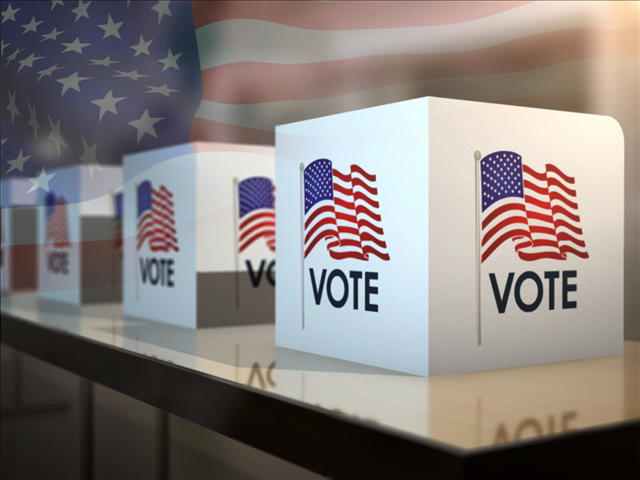 RICHMOND, Va. (AP) — The Virginia Board of Elections has approved a series of changes aimed at making ballots easier to understand.
The Richmond Times-Dispatch reports that the board on Friday unanimously adopted a new ballot design with clear instructions and other changes to make ballots more user-friendly.
Control of the House of Delegates in the November 2017 election was decided by pure luck after one ballot with multiple bubbles marked and scratched out produced a tie in the 94th District. Republican Del. David Yancey won a random drawing in January, ensuring a 51-49 Republican majority in the House.
The board also adopted a clearer process for responding to complaints about political ads that lack the legally required notice disclosing who paid for them.
___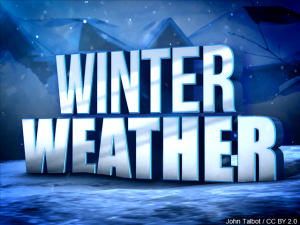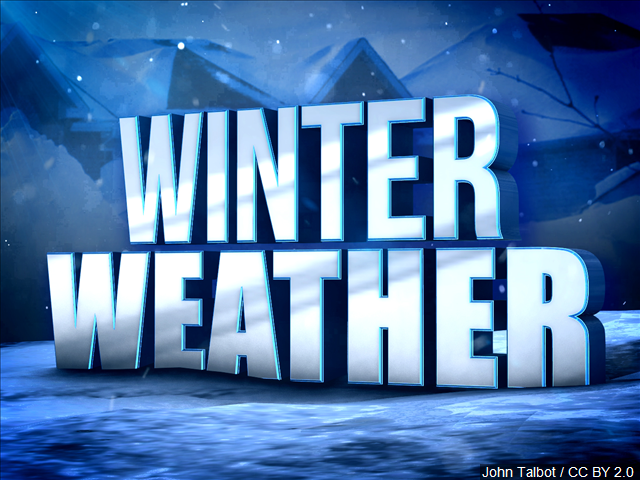 The National Weather Service has issued a Winter Storm Warning for the Roanoke and New River Valleys from 8:00 Saturday through noon Sunday.
From the National Weather Service: WINTER STORM WARNING IN EFFECT FROM 8 AM SATURDAY TO NOON EDT SUNDAY.

* WHAT…Heavy snow expected. Precipitation will begin as a cold rain, mixing with wet snow at times Saturday late morning. Rain will change to all snow late Saturday afternoon and become
moderate intensity at times Saturday evening. Lighter intensity snow is expected overnight before tapering by midday Sunday. Total snow accumulations of 4 to 7 inches, with localized amounts up to 9 inches.
* WHERE…The New River Valley, Blue Ridge Mountains, Roanoke Valley into Mercer, Summers and Monroe Counties in WV.
* WHEN…From 8 AM Saturday to noon EDT Sunday.
* ADDITIONAL DETAILS…Plan on difficult travel conditions, especially Saturday evening. Be prepared for significant reductions in visibility at times.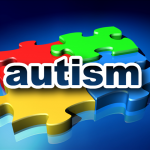 "Light It Up Blue" World Autism Day is one week from Monday on April 2nd. Blue Ridge Autism and Achievement Center is hosting a series of events to educate the public. WFIR's Denise Allen Membreno has more.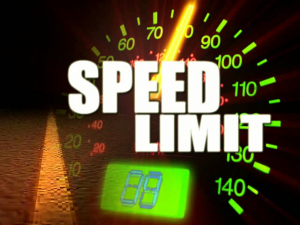 BRISTOL, Va. (AP) — There are 425 highway signs in Virginia that proudly proclaim "Speed limit enforced by aircraft," and they're all lying. State police spokeswoman Corinne Geller says her department hasn't aerially enforced the speed limit for more than five years. Geller says enforcing speed limits from the sky takes a lot of resources. She says the Cessna planes used by the program cost $150 per hour to operate, in addition to pilots, training, computer software, troopers and cars on the ground. Geller tells the Bristol Herald Courier the signs are legally required to stay up because the program is still on the books and could be reinstated if funding becomes available. Maryland also stopped enforcing speed limits by plane, ending its program in 2012.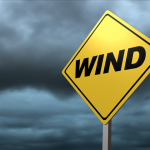 The National Weather Service has issued a wind advisory for the region from 8:00 tonight through noon tomorrow. Forecasters say gusts could reach 50 miles per hour, and that could increase chances of trees and power lines coming down, especially after the heavy wet snow of the last 24 hours.
Weather Statement: The National Weather Service in Blacksburg has issued a Wind Advisory, which is in effect from 8 PM this evening to noon EDT Thursday. Locations: The New River Valley, the Blue Ridge Mountains between Carroll and Amherst Counties, the southern Shenandoah Valley, Alleghany Highlands and eastern Greenbrier County.
Hazards: Strong wind gusts, downing trees and power lines weighed down by significant accumulation of wet snow.
Winds: Northwest 15 to 25 mph with gusts up to 50 mph.
Timing: Northwest winds will increase this evening. Peak winds are expected to occur between midnight and mid-morning Thursday. Wind gusts then begin to abate by late morning Thursday.
Impacts: As snow weighs on trees and power lines, they are more vulnerable to being downed.
RICHMOND, Va. (AP) _ Former Virginia Gov. Douglas Wilder is suing Virginia Commonwealth University and top school officials after he says his personal assistant was harassed and mistreated. The Richmond Times-Dispatch reports that Wilder filed the lawsuit Monday in Richmond Circuit Court. Wilder is a distinguished professor at VCU who has a school department named after him.  He alleges that John Accordino, the dean of the Wilder School of Government and Public Affairs, berated Wilder's assistant in November when Wilder wasn't present. The lawsuit alleges that Accordino verbally assaulted and abused Angelica Bega and "insulted her intelligence." Wilder said the school's response to the alleged incident has been inadequate. A VCU spokesman did not immediately comment on the lawsuit.
University of Virginia players and coaches wake up this morning still reeling from an embarrassing — and historic — loss over the weekend. Head Coach Tony Bennett says it's the risk you take when you step into the arena. UVA became the first number-one seed to ever fall to a 16-seed in the NCAA tournament, losing to University of Maryland-Baltimore County in a 20-point rout. More from WFIR's Evan Jones: