Environment and Outdoors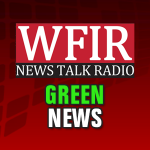 If you were still thinking about attending Roanoke City's 8th annual "Green Academy" its too late – but they still want to get the word out about how the city is getting greener. More from WFIR's Gene Marrano: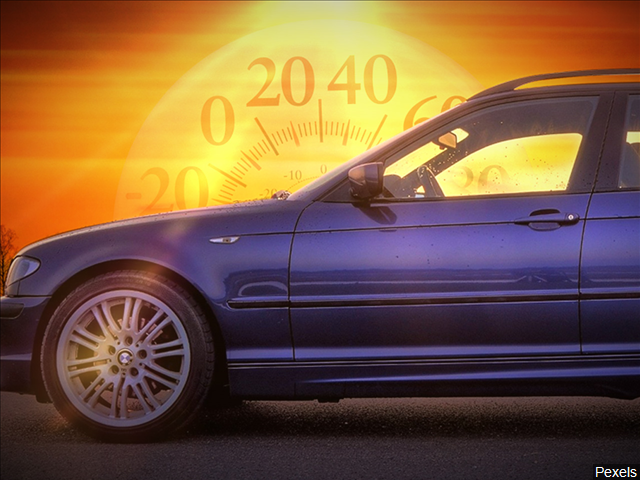 Reports say there is no acceptable amount of time to leave a child alone in a hot vehicle, as WFIR's Ian Price reports: Continue reading →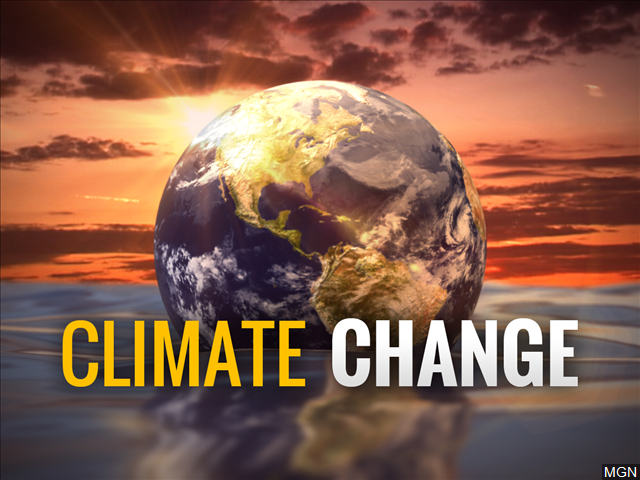 Climate Change is threatening outdoor activities that bring tourist to Virginia. That's according to a report released today by the National Wildlife Federation, as WFIR's Ian Price reports: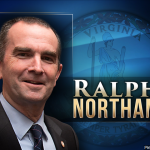 Following recent work stoppages on natural gas pipelines due to construction issues there's been more public pressure to shut them down. The Governor however says he trusts the oversight agencies, as WFIR's Gene Marrano reports: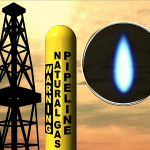 Virginia's Department of Environmental Quality says it will continue to monitor the Mountain Valley Pipeline route for erosion and sediment control measures even as a stop-work order remains in effect. This comes after Friday's Federal Energy Regulatory Commission order to halt all pipeline work until further notice.
Virginia DEQ news release:  Late on Friday, Aug. 3, the Federal Energy Regulatory Commission (FERC) issued a stop work order for the Mountain Valley Pipeline (MVP). This followed the announcement on July 27, when the 4th Circuit Court of Appeals revoked MVP's permits to cross the Jefferson National Forest. With construction of that 3.6-mile segment of federal land on hold, FERC decided late Friday that work on the entire project should stop. The Virginia Department of Environmental Quality's (DEQ) rules require site stabilization within seven days. FERC has similar rules and DEQ will work with FERC to ensure appropriate erosion and sediment control measures are in place throughout Virginia. DEQ will continue to inspect the project to ensure all erosion and sediment control measures are in place, installed properly and maintained throughout this stop work period. "The only work currently under way on the MVP project in Virginia is site stabilization," said DEQ Director David Paylor. "Virginia's laws give DEQ the authority to ensure the infrastructure is stabilized – and remains stabilized – for as long as the stop work order is in place." DEQ will have consultants on site throughout the stoppage to identify what will be required of MVP to ensure stabilization. More details are available about Virginia's annual standards and specifications for erosion control and stormwater for pipeline projects, and detailed in MVP's overview, Project Specific Standards and Specifications for Virginia.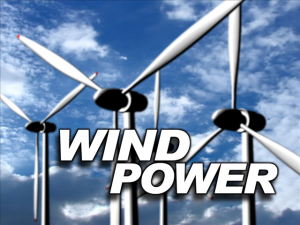 Gov. Ralph Northam announced Friday that Dominion Energy has filed for approval from the State Corporation Commission to erect two wind turbines. The initial demonstration project would stand about 27 miles off the coast of Virginia Beach. If approved, electricity would begin to flow in 2020. The power company has teamed up with Orsted, a Denmark-based energy firm. Speaking in Norfolk, Northam said the pilot project would provide critical information that would allow the industry to expand. The offshore wind industry would be operating in waters that are also used by the military and for commercial and recreational purposes. Dominion said it's funding the $300 million project with no added costs to taxpayers.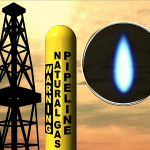 McLEAN, Va. (AP) — Federal regulators have ordered a stop to the construction of a 300-mile (483-kilometer) natural gas pipeline on a swath of national forest, following a recent decision by a federal appeals court. In a letter Friday to Mountain Valley Pipeline officials, the Federal Energy Commission said that the company hadn't obtained rights-of-way or temporary use permits needed for the pipeline to cross federally owned lands since the 4th Circuit Court of Appeals canceled permits last week. Therefore, it says, construction "must cease immediately." Construction of the pipeline, which would run through Virginia and West Virginia, prompted protests earlier this year from environmentalists. Some protesters have climbed into trees on the pipeline's path and chained themselves to construction equipment.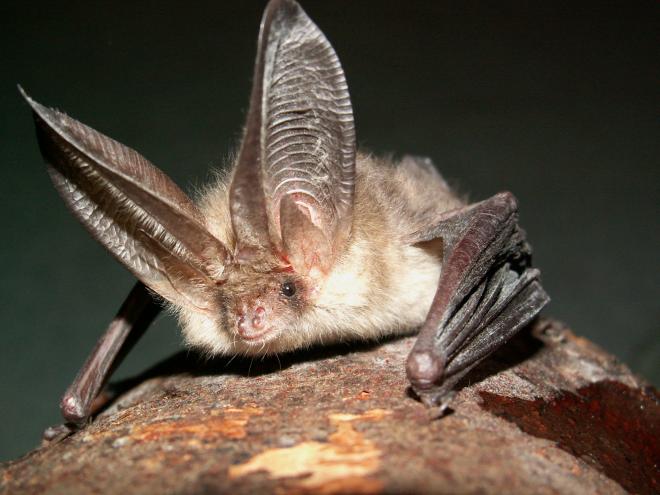 QUANTICO, Va. (AP) — When the sun sets and nearby Marines wind down for the evening, Sam Freeze suits up and goes bat hunting.
Six nights a week in the summer, the doctoral student at Virginia Tech tromps through the woods at Marine Corps Base Quantico in search of northern long-eared bats — a species decimated by a mysterious disease in recent years. Most nights, the search comes up short.
Between May and August, Freeze might catch fewer than 10 northerns at his arboreal outpost just off Interstate 95. Pseudogymnoascus destructans, a fungus that causes the fatal illness known as white-nose syndrome, has killed more than 90 percent of these bats in some parts of North America, making the nocturnal animal hard to find.
Researchers want to stop the bat apocalypse by locating them and reverse-engineering how they survived. Amid the species devastation, the search for northern long-eared bats in the Washington area can lead to two places where some have survived: Quantico in Virginia and Rock Creek Park in the District.
"We have to understand what we need to protect," Freeze said.
This is no small undertaking. Searching for northern long-eared bats in a forest near the Marine base requires the cooperation of the U.S. Fish and Wildlife Service, National Park Service, the U.S. Geological Survey, Virginia Tech and Quantico. Bats can echolocate, but they cannot tell when they have entered a military zone or crossed a political jurisdiction.
After the bureaucracy comes the gear. Freeze's team hangs several "mist nets," which look like extra-large volleyball nets rising more than a dozen feet in the air. Omnidirectional microphones catch the sound of bats that show up but elude capture.
When a bat flies into the trap, it is placed into a brown paper bag and marched about 100 yards to a folding table, where Freeze has set up an outdoor lab, and the examination begins.
Researchers record the weight and gender of the animals and take fecal samples to determine their diet. The bats are tagged with small transmitters — affixed to their backs with surgical glue at $200 a pop — as they try to bite the hands of scientists trying to help them.
Freeze is prepared for the gnawing of tiny teeth.
"I'm wearing batting gloves, ironically," he said while handling an eastern red bat — a species in which the fungus that causes white-nose has been found but has not caused illness. Once tagged, the bats are freed and tracked with a device that resembles a Speak & Spell toy attached to an antenna.
Since the winter of 2007-08, millions of bats in 33 states and seven Canadian provinces have died from white-nose syndrome, according to the U.S. Geological Survey.
The effects of deaths in the bat population are not fully known. Bats eat a lot of insects, which means farmers might have to battle uneaten bugs with more pesticides or risk losing more crops. On the other hand, there are many other bats and bug predators, experts say.
"It's tough to guess if it's going to have a long-term effect on pest control in agricultural systems," said Justin Boyles, a professor in the zoology department at Southern Illinois University at Carbondale. "Enough species are around that we may see them pick up the slack."
Whatever the effect on the economy, there are a lot fewer northerns, a species hit hard by white-nose syndrome.
"I have literally seen this species decline before my very eyes," said Mark Ford, a Virginia Tech professor affiliated with the U.S. Geological Survey who oversees Freeze's bat research.
Ford, who has studied northern long-eared bats for two decades, said he remembers a time when he would catch dozens during mist-netting sessions. Those days are done.
White-nose began to strike more than a decade ago, Ford said, originating in Europe and Asia. Eating away at the membranes in their wings, the disease left piles of dead bats marked with telltale white dots in caves where they hibernate. The sickness seems to wake them from their winter slumber earlier, depleting critical fat reserves and causing dehydration. When they leave the caves too soon, they can die from exposure or starvation.
A scientific paper published in the medical journal PLOS Pathogens called the disease "the most devastating epizootic wildlife disease of mammals in history." The infected animals act erratically during winter hibernation, sometimes emerging from caves — where the fungus easily spreads — during the day, then not returning.
Theories abound on why some bats survive: They might avoid caves, spending the winter in trees, where the white-nose threat is lower because of less-cramped quarters. Or some might be resistant to the disease.
The challenge for researchers is to determine why and where they have survived, and what humans can do to help them along.
"We have to put the bats in the context of the landscape," Ford said. "We have to conserve or build that environment."
Freeze said homeowners can take actions to protect bats, such as erecting bat houses where they can sleep. When bats are found in attics, Freeze suggests calling a wildlife specialist instead of killing them.
One can even learn to love bats, he said. Freeze is already there.
"The first time I had a little squirming furry monster in my hand, I was hooked," he said.
Even the Marines are ready to fight for the northern long-eared bat. Quantico spokesman Ken Kunze said that is part of the mission.
"Even though we're walled away firing weapons and blowing stuff up, we want to protect and understand what's around us," he said.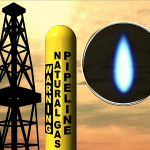 RICHMOND, Va. (AP) — An appeals court has sided with environmental groups who challenged the decision by federal agencies to allow construction of a 300-mile natural gas pipeline that would cut through national forests. The unanimous ruling Friday by a three-judge panel of the 4th U.S. Circuit Court of Appeals in Richmond cancels permits issued by the Bureau of Land Management and the U.S. Forest Service allowing the Mountain Valley Pipeline to cut through federal land. The judges accused the agencies of ignoring environmental regulations and acquiescing to justifications offered by the pipeline company on the project's environmental impact. Construction of the pipeline, which would run through Virginia and West Virginia, prompted protests earlier this year including people who climbing into trees on the pipeline's path and chaining themselves to construction equipment.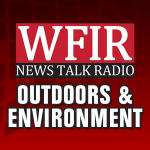 COVINGTON, Va. (AP) – Operators at Gathright Dam are scheduled to conduct a pulse release of water from Lake Moomaw.
The pulse will begin at approximately 6 a.m. and end at 1:30 p.m. on Wednesday. It will be conducted by the U.S. Army Corps of Engineers in coordination with the Virginia Department of Environmental Quality and the Virginia Department of Game and Inland Fisheries.
At the peak of the pulse, the dam will release 3,500 cubic feet (99 cubic meters) per second and will increase Jackson River water levels by 3 feet to 4 1/2 feet (1 meter).
The agencies advise people who use the river to be aware of the fluctuations caused by the pulses.
Pulses are also scheduled for Aug. 15, Sept. 5, Sept. 26 and Oct. 17.