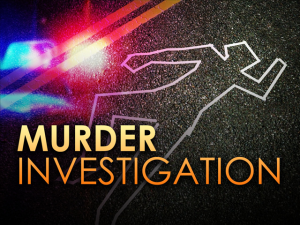 UPDATE: Roanoke police say a suspect is in custody for a weekend shooting death. They say 45-year-old Byron Brandon of Roanoke was arrest today in Greensboro, North Carolina. He is charged with the Sunday murder of 37-year-old Tyrone Brown.
From Roanoke City Police: The victim of the homicide has been identified as Corey Tyrone Brown, age 37 of Roanoke, Va. The suspect has as been identified as Byron Lamont Brandon, age 45 of Roanoke, Va. Roanoke Police detectives obtained a warrant charging Brandon with second degree murder. Brandon was arrested on December 4, 2017 in Greensboro, N.C. by the Greensboro Police Department's Violent Crime Apprehension Team. This investigation is on going.
Previously: Another shooting death in Roanoke. Officers responded to Lucerne Street Northwest early yesterday morning, where they found the body of a victim lying in the front yard of the home. Police have not yet named the victim, but a suspect has been identified. Last weekend 18-year-old Atlante McArthur shot to death in front of a home on Delaware Avenue.
From Roanoke Police: On December 3, 2017 at 6:20 am Roanoke Police were called to the 600 block of Lucerne Street NW to investigate a report of a gun shot wound. The individual was found lying in the yard of a residence and was pronounced dead at the scene. Evidence technicians collected potential physical evidence from the scene. The detectives interviewed witnesses. The body was taken to the state medical examiner's office for an autopsy. The individual's identity will be released after proper notifications have been made. The incident is a homicide investigation at this time. The suspect has been identified. Anyone with information can call the RPD tip line at 540-344-8500.