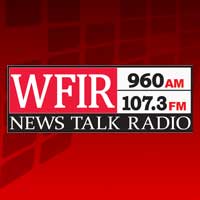 Roanoke developer Ed Walker is already turning his attention to his next big project, this one near Wasena Park. With little fanfare, the work is already underway at The River House. More from WFIR's Evan Jones.
[audio:http://wfirnews.com/wp-content/uploads/2011/09/09-26-River-House-Wrap1-WEB.mp3|titles=09-26 River House Wrap1-WEB]
It used to be called the Ice House building, empty since the late 1990s. Walker will call it The River House, thanks to its location next to the Roanoke River and Greenway. Walker says the five-story building will contain more than 100 units, and on the ground floor, he plans a coffee shot and upscale restaurant. Walker hopes to begin pre-leasing early next year and plans to complete his latest development project next summer.