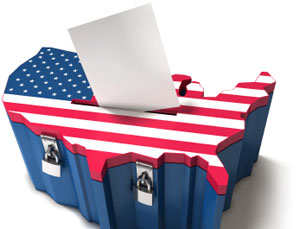 A new Roanoke College poll shows the 2012 U.S. Senate race is a statistical dead heat, and the poll's director expects it to remain tight. The same poll finds Virginians to be somewhat positive about the direction of the commonwealth but clearly negative about the country's direction. WFIR's Evan Jones has the details.
[audio:http://wfirnews.com/wp-content/uploads/2011/09/09-26-Roanoke-Poll-Wrap-WEB.mp3|titles=09-26 Roanoke Poll Wrap-WEB]
The poll finds 42% of Virginians questioned favor Republican George Allen right now, while 39% prefer Tim Kaine. Roanoke College Professor Harry Wilson is Director of the Institute for Policy and Opinion Research, and he says barring a Macaca-type moment from either candidate, it's likely to remain close. One possible downside for Tim Kaine: President Obama's current low approval rating in the state — 39%. Virginians give Governor McDonnell a 67% approval rating.
The  poll shows 49% of Virginians questioned believe the state is pretty much on the right track, but when it comes to the nation, 81% say it's heading the wrong way.
Click here  for complete poll information.