State and National Government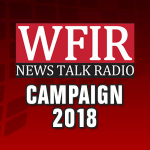 The Tim Kaine and Corey Stewart Senate campaigns are less visible now than will be the case in the months immediately ahead of the November election, but right now, campaign officials are working to building up their support bases and secure the millions of dollars needed for an effective statewide campaign.  WFIR Intern Reporter Brandon Wells has more: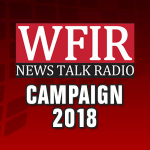 The barrage of Senate campaign commercials has not yet arrived; that typically does not occur until after Labor Day. But the two major party candidates are already producing and running commercials aimed at targeted audiences. WFIR's Evan Jones has the story:
The White House said on Friday that the Trump-Putin summit today would go on as scheduled despite calls for it to be canceled. Both Virginia US Senators and another colleague have weighed in as WFIR's Gene Marrano reports: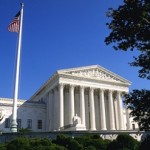 A local political analyst who knows how D-C works says the nomination of Brett Kavanaugh to succeed Anthony Kennedy on the US Supreme Court may not turn out to be the gloom-and-doom those who oppose him believe. WFIR's Gene Marrano has more: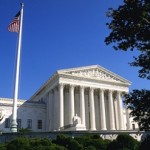 Two differing views from the two major party candidates running for the US Senate in Virginia this fall, over President Trump's nominee for the Supreme Court. WFIR's Gene Marrano explains:
WASHINGTON (AP) — President Donald Trump has named Brett Kavanaugh as his second nominee to the Supreme Court, setting up a ferocious confirmation battle with Democrats as he seeks to shift the nation's highest court further to the right. The president made his announcement in a nationally-televised broadcast tonight from the White House.
Kavanaugh is likely to be more conservative than Justice Kennedy on a range of social issues. At the top of that list is abortion. A more conservative majority could be more willing to uphold state restrictions on abortion, if not overturn the 45-year-old landmark Roe v. Wade decision that established a woman's constitutional right.
Kennedy's replacement also could be more willing to allow states to carry out executions and could support undoing earlier court holdings in the areas of racial discrimination in housing and the workplace. Kennedy provided a decisive vote in 2015 on an important fair housing case.
While the president has been pondering his choice, his aides have been preparing for what is expected to be a tough confirmation fight. The White House said Monday that former Arizona Sen. Jon Kyl would guide Trump's nominee through the grueling Senate process.
Kyl, a former member of Republican leadership, served on the Senate Judiciary Committee before retiring in 2013. He works for the Washington-based lobbying firm Covington & Burling. The White House hopes Kyl's close ties to Senate Republicans will help smooth the path for confirmation.
Trump is hoping to replicate his successful nomination of Justice Neil Gorsuch last year. The president has spent the days leading up to his announcement discussing the pros and cons of various contenders with aides and allies. In addition to Kavanaugh, in recent days he expressed renewed interest in Hardiman, the runner-up when Trump nominated Gorsuch, said two people with knowledge of his thinking.
With Democrats determined to vigorously oppose Trump's choice, the Senate confirmation battle is expected to dominate the months leading up to November's midterm elections. Senate Republicans hold only a 51-49 majority, leaving them hardly any margin if Democrats hold the line. Democratic senators running for re-election in states Trump carried in 2016 will face pressure to back his nominee.
Trump's success in confirming conservative judges, as well as a Supreme Court justice, has cheered Republicans amid concerns about his limited policy achievements and chaotic management style. Of the court's liberal justices, Ruth Bader Ginsburg is 85 and Stephen Breyer turns 80 next month, so Trump may well get another opportunity to cement conservative dominance of the court for years to come.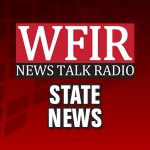 RICHMOND, Va. (AP) _ The Virginia General Assembly's watchdog agency has found that two tax credit programs meant to retrain workers and promote telecommuting are busts and need to be eliminated. The Joint Legislative Audit and Reviews Commission said in a report released Monday that the state's Worker Retraining Tax Credit and the Telework Expenses Tax Credit are producing negligible returns. The retraining credit returned 12 cents to the state's economy for every dollar spent. The telework credit returned 4 cents for every dollar spent. The commission found that other efforts at economic development, like small business loan programs, have a much higher economic benefit for the state. Lawmakers and Gov. Ralph Northam's administration say they are interested in reforming the state's economic development incentive programs.
Congressman Bob Goodlatte has another moment in the national spotlight coming later this week. The committee he chairs will conduct a hearing that will feature testimony from a former senior FBI official, one at the center of a political firestorm. Goodlatte and other Republicans say text messages Peter Strzok exchanged show a clear anti-Trump bias at top FBI levels. Democrats say Republicans are trying to undermine special Prosecutor Robert Mueller. WFIR's Evan Jones has more:
A room full of supporters and well-wishers greeted US Senator Tim Kaine and two other Democrats running for Congress in Roanoke on Friday. Virginia's junior Senator talked about his bid for a second term as WFIR's Gene Marrano reports:
The uphill campaigns for two local Democrats in Congressional races received a shot in the arm from US Senator Tim Kaine this morning. WFIR's Gene Marrano has more: