Crime and Public Safety
From The Franklin County Sheriff's Office: The Franklin County Sheriff's Office is currently investigating the homicide of Malcolm R. Ausborne, age 32, of Martinsville, VA.
On 8/18/2018 shortly after 3:00 AM, the Franklin County Sheriff's Office Emergency Communications Center received a 9-1-1 call to Dawnridge Ln. in the Henry community of Franklin County on a report of a gunshot victim. A resident at the Dawnridge Ln. address placed the call to 9-1-1. Deputies arrived on the scene to find Ausborne in the doorway of the residence with a gunshot wound to the head.
Medical units from the Franklin County Department of Public Safety arrived on scene and attempted to resuscitate Ausborne without success.
According to a witness at the scene, Ausborne and Spencer were both at the residence drinking when an argument ensued. Franklin County deputies were also able to locate the suspect, Brian A. Spencer, at the residence, which belongs to Spencer.
Spencer was arrested and charged with second degree murder. Spencer is currently being held in the Western Virginia Regional Jail without bond. Anyone with additional information related to the homicide of Malcolm Ausborne is encouraged to contact the Franklin County Sheriff's Office, Capt. Caldwell at 540-352-5174.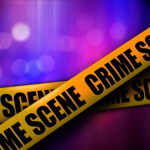 Roanoke Police are looking for a murder suspect. Police say 18-year-old Marcus Clark, Junior faces charges for yesterday's shooting death of 24-year-old Rashard Jessup. Officials say it happened around five pm at a home near 18th Street and Orange Avenue Northwest. The victim and alleged gunman knew each other, say police, and there is no apparent threat to the general public.
From Roanoke Police: On August 16, 2018 at around 5 p.m., Roanoke Police responded to a report of a person with a gunshot wound in the 700 block of 18th St NW. On arrival, officers located Rashard Jessup, 24 of Roanoke, inside a residence with a gunshot wound. Roanoke Fire-EMS transported Jessup to Carilion Roanoke Memorial Hospital where he was later pronounced deceased. Roanoke Police have obtained a warrant for Marcus Clark, Jr., 18 of Roanoke, for Second Degree Murder in connection with this incident. Jessup and Clark are known to one another. Roanoke Police do not believe there is any immediate threat to the community concerning this incident. If anyone has information about the location of Marcus Clark, Jr., please call 911 and share what you know.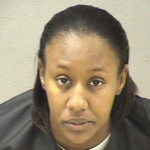 A former Lord Botetourt High School student faces charges in Lynchburg after police there say her 22-month-old child was abused and later died from her injuries.  20-year-old Fantasia Lane was already charged with felony child abuse, and police say after the toddler died yesterday, more charges are now pending.
From Lynchburg Police: On August 11, 2018, officers responded to the Lynchburg General l Hospital for an injured child who had been brought there by her mother. Based on initial findings, members of the Criminal Investigations Division responded and began to look into the events that preceded the child's arrival at the hospital. Due to the extent of her injuries, the 22-month-old child was then transported to UVA Medical Center in Charlottesville, VA for further treatment. Based on the preliminary investigation and the extent of the child's injuries, Detective Tucker sought charges on the child's mother for Felony Child Abuse. Fantasia Ashante Lane, a 20-year-old resident of Lynchburg, was arrested and transported to the Blue Ridge Regional Jail where she was held without bond. On August 16, 2018, the 22-month-old child succumbed to her injuries and was pronounced dead. Additional charges are now pending in this case.  This is an active and ongoing investigation. Anyone with further information related to this case is asked to contact Detective Tucker at (434) 455-6116. You may remain anonymous by contacting Crime Stoppers at 1-888-798-5900, by visiting the Crime Stoppers website at www.cvcrimestoppers.org, or by using the P3 app on your mobile device.
Christiansburg Police hope some overnight surveillance video helps them find the man suspected for a rash of vehicle break-ins – more than 40 of them in recent weeks. The video was taken early this morning, showing a man entering three different vehicles – along with showing the car that he and an accomplice were using.
News release: The Christiansburg Police Department is seeking the public's assistance in identifying a suspect who was captured on video breaking into cars. Over the past few weeks, the community has experienced a rash of vehicle break-ins, resulting in money and valuables being stolen from vehicles in residential neighborhoods. In the early morning hours of August 15, images of the suspect – and the car that he and an accomplice were driving – were captured by a residential security camera at the residence of one of the victims. The thefts are occurring overnight, and unlocked vehicles have been targeted. To date, more than 40 cars have been broken into.
The Christiansburg Police Department would like to remind everyone of the importance of always locking your vehicle, even when at home. If you have any information about this incident or the individual or vehicle in the video, please contact Christiansburg Police Detective Nolen at (540) 382- 3131 ext. 321.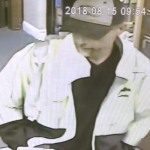 Roanoke County Police are looking for the man who walked into the King Tobacco Store on Williamson Road last night, showed a firearm and demanded money. Police say he took off in a dark-colored vehicle. No word on how much was taken.
News release: On Wednesday night at approximately 9:50, officers responded to King Tobacco Store on Williamson Road in reference to a robbery. Information was received that a white male entered the store wearing a reflective construction‐style jacket, blue jeans, black shirt, and a ball cap with a Chevrolet logo. The suspect displayed a firearm and demanded money from the clerk. The suspect fled the scene in a dark colored vehicle with an undisclosed amount of U.S. currency.
Roanoke County Police seek the public's assistance in identifying the suspect in the attached photos. Anyone with information about this crime is asked to call the Roanoke County Police Department at (540) 777‐8641.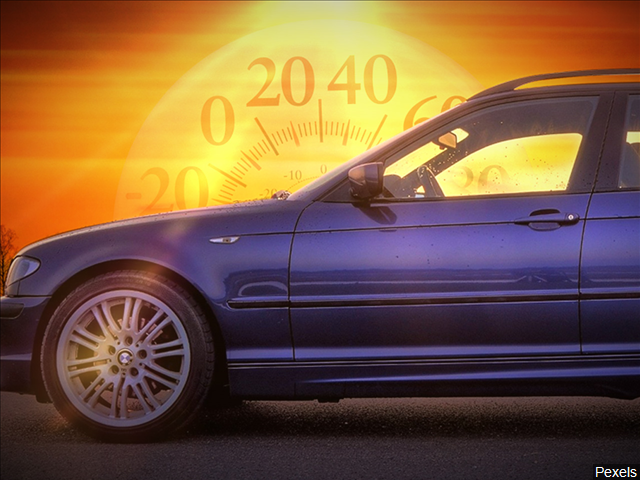 Reports say there is no acceptable amount of time to leave a child alone in a hot vehicle, as WFIR's Ian Price reports: Continue reading →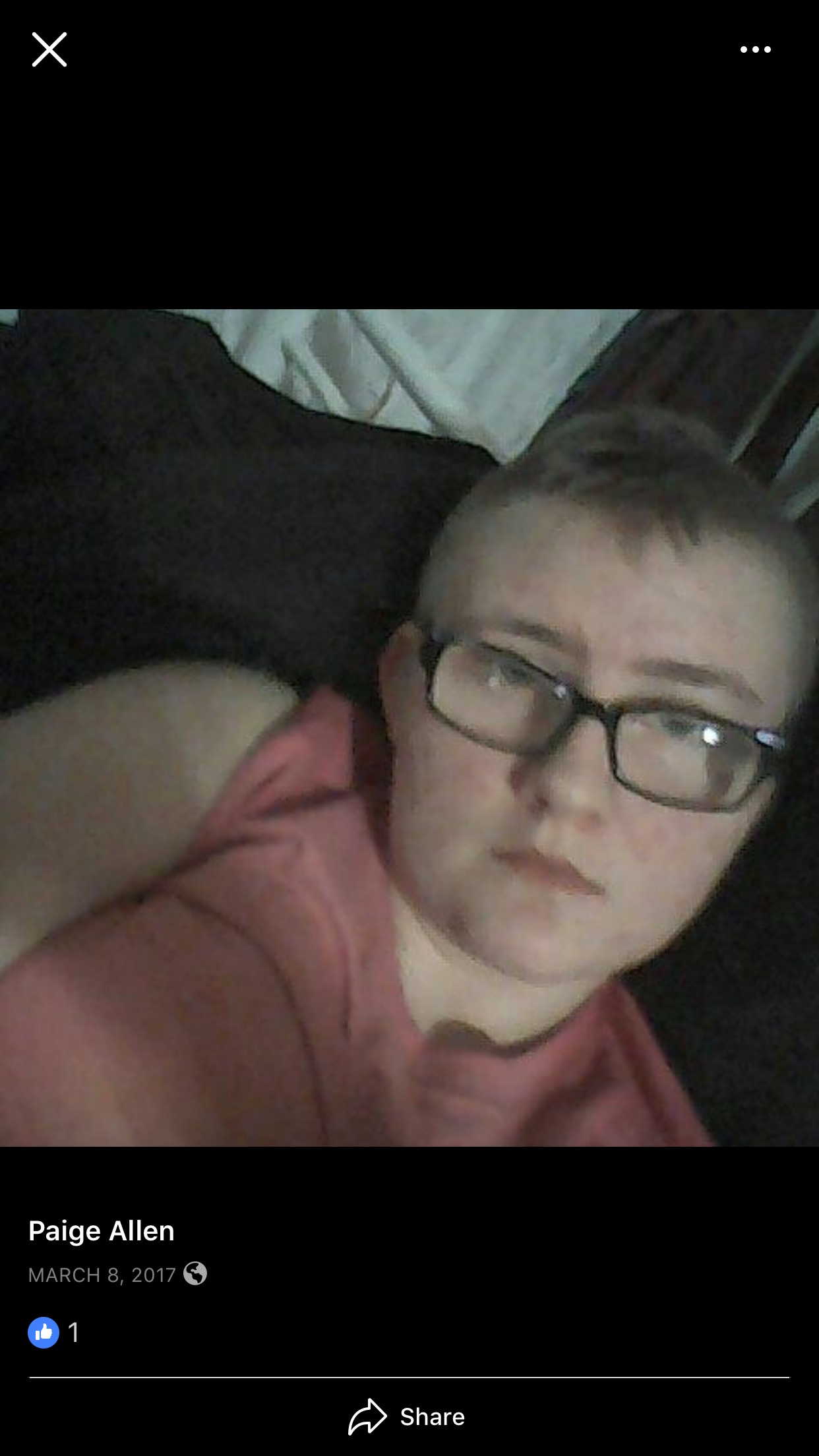 From news release: The Virginia State Police and Virginia Missing Children Clearing House have issued an endangered missing child media alert on behalf of the Chilhowie Police Department on August 15, 2018 at 2243 hours
The Chilhowie Police Department is looking for Paige Meckenzie Allen, age 15, height 5″3′ feet, weight 135 pounds, with blue eyes, red hair and unknown clothing description.
The child is believed to be in danger and was last seen at 124 Eller Avenue, Chilhowie, Virginia.
Please contact the Chilhowie Police Department at 276-646-3232 or the Virginia State Police 1-800-822-4453, (1-800-VACHILD).
A Vinton-area man faces multiple charges — and treatment for gunshot wounds  — for allegedly assaulting a Bedford County woman who had just taken out a protective order against him. The Sheriff's office says it happened early this morning on Shady Grove Drive in the Thaxton area. The woman and her father discovered 36-year-old Jesse Carter outside her home, and he was shot twice in the resulting confrontation. He was released after hospital treatment and then sent to jail.
News release: Just after midnight on August 15, 2018, Bedford County 911 received a call from Shady Grove Drive. The caller stated that she had heard someone outside of her residence. She then called her father, who lives next door, and advised him. When her father showed up, they both checked around the outside of the house. She said she found Jesse Carter hiding outside of the residence behind the air conditioning unit. She said he grabbed her around the neck causing her to drop the handgun she was carrying. After a struggle she was able to run away. Carter, the ex-boyfriend of the caller, then assaulted her father. Both Carter and the father entered the house, where Carter took a handgun from the caller's pocketbook. He then went back out into the yard carrying the handgun. The caller stated that when Carter walked around the house he pointed the handgun at her. Carter received two non life threatening gunshot wounds. Bedford County EMS units transported Carter to Carilion Roanoke Memorial Hospital. The father was also transported to the hospital due to having chest pains.
On Monday August 13, 2018, the caller obtained a protective order on Jesse Carter. On the evening of August 13, 2018, deputies served Carter with the protective order ordering Carter to have no contact with her.
Jesse Carter, age 36, of Vinton, was released from the hospital this morning. He was arrested and charged with two counts of assault and battery, brandishing a firearm, possessing a firearm and violating the protective order. Carter is being held in the Bedford Adult Detention Center without bond.
The investigation of this incident is ongoing and further charges are possible.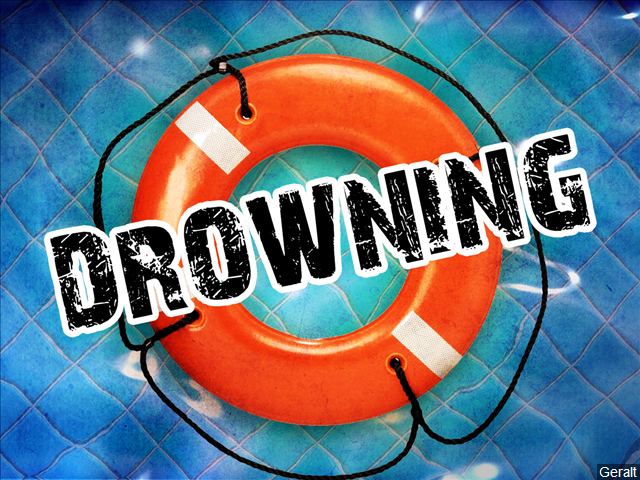 ROANOKE, Va. (AP) – A teenager from China who was visiting Virginia to attend a summer camp has drowned in his host family's backyard pool.
The Roanoke Times reported Monday that 15-year-old Bolun Liang died earlier this month. The founder of Global Placement Strategies LLC, Rikky Mu, says Liang was in the area to attend a weeklong camp. An incident report says Liang and another visiting student were playing in a Roanoke County pool on Aug. 5.
It says the other student told authorities they were testing how long each could hold their breath underwater. It says the host dad saw Liang in the pool and pulled him out before performing CPR. Liang was taken to a hospital where he later died. A medical examiner ruled his death accidental.
The host family declined the newspaper's request for comment.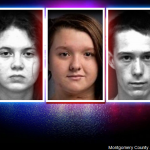 A guilty plea today from Natalie Keepers for concealing the death of Nicole Lovell, the 13-year-old Blacksburg girl who was killed more than two years ago. But Keepers still intends to go to trial next month on a separate charge — accessory before the fact. David Eisenhauer has already been convicted of Nicole Lovell's death after entering no contest pleas. He is now serving 50 years.