Crime and Public Safety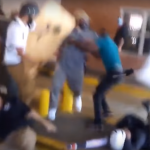 CHARLOTTESVILLE, Va. (AP) – A third man has been found guilty in the beating of a black man who was left severely injured the day of a white nationalist rally in Charlottesville, Virginia.
News outlets report that 19-year-old Daniel Borden of Ohio entered an Alford plea Monday to a charge of malicious wounding in the attack on DeAndre Harris.
The plea means Borden did not admit guilt but acknowledged that prosecutors had enough evidence to convict him.
The attack on Harris in a parking garage Aug. 12 by a group of men was captured in photos and videos widely shared online.
Borden's plea follows the conviction of two other men. A fourth man is awaiting trial.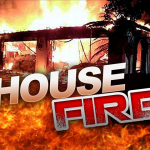 From Roanoke County Fire & Rescue – UPDATE: Fire investigators have determined the house fire on Puckett Circle was accidental in nature; however the specific cause is considered undetermined. Damage estimates are $160,000.
PREVIOUS: Roanoke County Fire and Rescue responded at about 3:10 a.m., on Monday, May 21, 2018 to the 2600 block of Puckett Circle in the Fort Lewis area of Roanoke County for the report of a residential structure fire. First arriving crews did find flames showing from the back corner window of a split-level, vinyl sided house. Two adults and one juvenile were in the house at the time of the fire but all of them made it out safely. The fire was contained to the bedroom, however, there is smoke and water damage to the rest of the house. The family has been displaced by the fire and will be staying with family in the area. One dog was safe outside the home and one cat was rescued from inside the home. There were smoke alarms present in the house but the homeowners are unsure if they were working. There were no injuries. Crews from Fort Lewis, Masons Cove, Cave Spring, and Salem responded to the fire. The fire was marked under control in about 30 minutes. The fire marshal's office is on scene to investigate a cause.
Roanoke County Fire and Rescue would like to remind everyone to please test your smoke alarms monthly. Also, have a fire escape plan and practice that plan.
It has been one week since a Salem man was fatally shot while celebrating his 23rd birthday. His grandmother says Roanoke County Police could have done more to prevent it by shutting down the loud noise when called to the Hollins-area home three hours earlier. But police say officers did advise the residents to take thing inside, keep the noise down, or end the gathering.
05-21 Keonte Johnson Wrap1-WEB
Click here for the GoFundMe page to help the family pay for Keonte's funeral costs.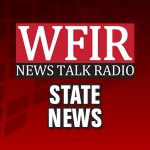 WASHINGTON (AP) — Hundreds of protesters are seeking answers about the death of a northern Virginia man who was shot and killed by U.S. Park Police after a brief car chase.
Family and friends of 25-year-old Bijan Ghaisar of McLean marched in Washington Saturday and rallied outside the Justice Department. Saturday marked six months since Ghaisar was shot after a minor car crash on the George Washington Parkway followed by a police chase.
Park Police and the FBI have released few details about the incident. Fairfax County Police released dashboard video taken by officers who played a supporting role in the chase. It showed a brief stop-and-go chase in which Park Police officers pulled up on Ghaisar's car with guns drawn.
The Ghaisar family's lawyers say police overreacted and did not follow policy.
From Roanoke Police: Friday, May 18, 2018 at 6:30pm, Roanoke Police responded to a report of a shooting in the area of 12th St. SW and Salem Ave. SW. On arrival, officers located a juvenile male who had been shot in the neck.
Officers spoke with 47-year-old John Billett of Blue Ridge who stated that he had made arrangements on-line to meet with Rodnicka Richardson, 20 year-old, of Roanoke to sell a motor cycle. During their encounter, Billett stated that Richardson was joined by 20 year-old Khalil Graves of Roanoke and the juvenile male. Billett stated when he asked for payment prior to handing over papers on the motorcycle, the juvenile male produced a hand gun and demanded the motor cycle. Billett, who was armed, fired one shot that struck the juvenile.
Roanoke Fire-EMS transported the juvenile to Carilion Roanoke Memorial where he is being treated for non-life threatening injury. Richardson and Graves were arrested and charged with attempted robbery and transported to the Roanoke City Jail. Charges on the juvenile male are pending. This case is still under investigation.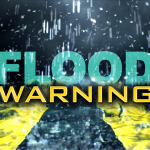 The National Weather Service in Blacksburg has issued a Flood Warning until 11:15 pm for Roanoke County, Campbell County, the City of Salem, northeastern Floyd County, the City of Roanoke, Bedford County, Southern Botetourt County, the City of Lynchburg, central Franklin County and Eastern Montgomery County.
At 5:19 PM EDT, Doppler radar showed showers and a few thunderstorms with locally heavy rain moving into the region from the south. This rain will be falling on ground that is already saturated from heavy rain that fell yesterday. Runoff from new heavy rainfall will likely cause flooding of streams and creeks as well as poor drainage areas.  Some locations that will experience flooding include Roanoke, Lynchburg, Salem, Christiansburg and Vinton. This includes The following Locations: Liberty University, The Salem Fairgrounds, The National D-Day Memorial, Lynchburg Airport, and Roanoke Regional Airport. When it is safe to do so, please send your reports of flooding, including mudslides or flooded roads, to the National Weather Service by calling toll free at 1-866-215-4324. Reports and pictures can also be shared on the National Weather Service Blacksburg Facebook page and on Twitter.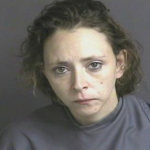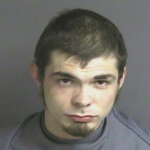 Two people face drug charges after deputies checked out their car at a Boones Mill convenience store. The Franklin County Sheriff's Office says its personnel were looking into illegal drug dealing last Friday night when they found two people acting nervous in a car with expired tags. 29-year-old Crystal Mullins of Roanoke and Timothy Semones, 23, or Vinton face meth charges.
From the Franklin County Sheriff's Office: On 5/11/18 shortly after midnight, narcotics investigators and patrol deputies with the Franklin County Sheriff's Office began an investigation into an illegal distribution of narcotics. The incident occurred  in the 24000 block of Virgil H Goode Hwy. in Boones Mill, VA at the Stop In Food Store. There deputies encountered several subjects that were acting nervous and sitting in a vehicle with expired VA tags. Further investigation led to the arrest of 29-year-old Crystal Mullins of Roanoke for possession with intent to distribute methamphetamine and 23-year-old Timothy Semones of Vintonfor possession of methamphetamine. Mullins was released on 5/15/18 on a $2,500.00 bond and Semones was released on 5/16/18 on a $1,000.00 bond. This is an ongoing investigation and additional charges may be pending.
A Buena Vista man who was studying to become a youth pastor has pleaded guilty in federal court to child pornography charges. The U.S. Attorney's Office says 32-year-old Christopher Collins exchanged explicit text messages and photos with who we thought were teenage girls – but were actually undercover law enforcement personnel.
From the U.S. Attorney's Office: A 32-year-old Buena Vista man, who was studying to become a youth pastor, pleaded guilty earlier this week to a pair of federal charges related to the possession and distribution of child pornography, United States Attorney Thomas T. Cullen announced. Christopher Collins, 32, of Buena Vista, Va., pleaded guilty on Wednesday, May 16, 2018 in U.S. District Court in Lynchburg without a plea agreement to one count of possession of child pornography and one count of attempting to send obscene matter to a minor under the age of 16 years. "Working with our federal, state, and local partners, the United States Attorney's Office will aggressively prosecute individuals who possess and share materials that exploit children," U.S. Attorney Cullen stated today. "Children are exploited each and every time these images are shared online, and those who engage in this abhorrent activity will be held accountable."
According to a summary of evidence presented at Wednesday's guilty plea hearing by Assistant United States Attorney Nancy S. Healey, the investigation into Collins' online activity began in November 2016 when an undercover law enforcement officer posing as a 13-year-old girl was contacted in a chat room by a user posing as "NavyGuy4Yng" (later identified as the defendant).  During chats with the undercover officer, Collins sent pictures of his erect penis and a video of a male masturbating and claimed to be a youth pastor in Virginia.
In February 2017, investigators with U.S. Immigration and Customs Enforcement's Homeland Security Investigations (HSI), the Rockbridge County Sheriff's Office and the Office of the Virginia Attorney General, executed a federal search warrant at Collins' Rockbridge County residence. During the on-scene investigation, investigators seized digital devices and interviewed Collins. During the interview, Collins made various admissions, including the fact that he liked to role-play with minor girls on Kik and other online forums, that he communicated with girls who claimed they were between 13 and 15 years old, and that he transmitted videos and photographs of himself nude. In addition, investigators found child pornography images on digital devices seized from Collins' residence.
The investigation of the case was conducted by U.S. Immigration and Customs Enforcement's Homeland Security Investigations (HSI), the Rockbridge County Sheriff's Office and the Office of the Virginia Attorney General.  Assistant United States Attorney Nancy S. Healey is prosecuting the case for the United States.
This case was brought as part of Project Safe Childhood, a nationwide initiative launched in May 2006 by the Department of Justice to combat the growing epidemic of child exploitation and abuse. Led by U.S. Attorney's Offices and the Criminal Division's Child Exploitation and Obscenity Section, Project Safe Childhood marshals federal, state, and local resources to better locate, apprehend, and prosecute individuals who exploit children via the Internet, as well as to identify and rescue victims. For more information about Project Safe Childhood, please visit www.projectsafechildhood.gov.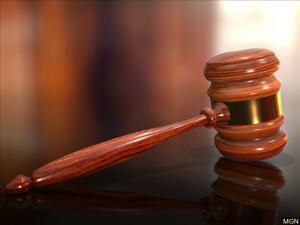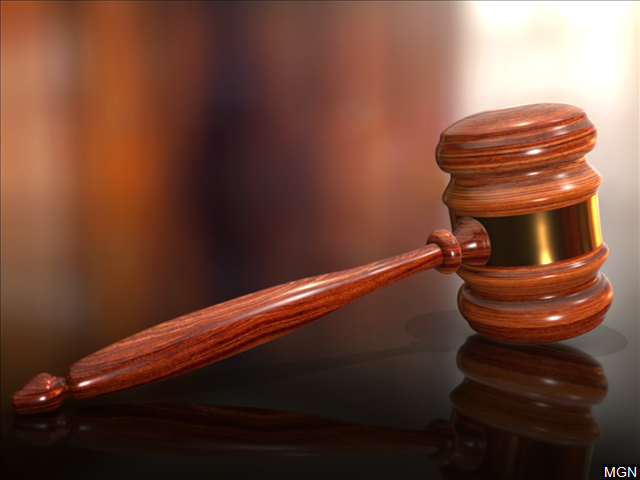 A Salem man faces eight years in federal prison for running an escort service that involved recruiting teenage females for prostitution. 48-year-old Shawn Paisley was sentenced yesterday after pleaded guilty to conspiracy to commit sex trafficking. Federal prosecutors say Paisley admitted recruiting teenage girls for his operation.
From the U.S. Attorney's Office: A Salem man, who believed he was enticing a 15-year-old girl to engage in prostitution while actually communicating online with an undercover Franklin County Sheriff's Deputy, was sentenced yesterday in U.S. District Court in Roanoke on a federal sex-trafficking charge, United States Attorney Thomas T. Cullen announced. Shawn Paul Paisley, 48, was sentenced yesterday in U.S. District Court in Roanoke to 96 months in prison. Paisley previously pleaded guilty to one count of conspiracy to commit sex trafficking. "As this case indicates, it is imperative for parents, teachers, and caregivers to be vigilant and protect our children from the dangers that lurk on the internet," U.S. Attorney Cullen stated today. "Fortunately, in this case, proactive enforcement by a local police officer stopped a predator before he could act."
In August of 2016, while posing as a 15-year-old female, a Franklin County Sheriff's Deputy responded to a Craigslist advertisement posted by Paisley seeking a "personal/casual" encounter. Paisley gave the "female minor" a cell phone number and the two exchanged text messages. During the course of their text message exchanges, Paisley told the "female minor" that he ran an escort service and that his girls made good money. Paisley provided standard prices for the services the escorts offered and the two arranged to meet in order for the "female minor" to perform oral sex on Paisley. Paisley left his home in Salem, Virginia and drove to Franklin County, Virginia to meet the "minor female." When Paisley arrived in Franklin County, he was arrested.
Paisley admitted that he helped run an escort service, which involved recruiting females to engage in sex for pay.  He helped arrange for encounters between recruited female prostitutes and the customers and took a portion of the fees paid for making the arrangements. Paisley recalls that at least two females he previously helped recruit were 17-years-old.
The investigation of the case was conducted by the U.S. Department of Homeland Security and the Franklin County Sheriff's Office.  Executive Assistant United States Attorneys Laura Day Rottenborn and Matthew Miller prosecuted the case for the United States.
Update: A man suspected of wearing a wig to a Roanoke County bank and stealing $1,700.00 dollars is now in custody. The robbery happened yesterday morning at SunTrust Bank on Williamson Road in the Hollins area. The suspect had been wearing a blong, curly hairpiece partially covering his eyes. 33-year-old Schanon Weaver of Roanoke was arrested later at a nearby hotel. No weapons were found.
Continue reading →