Crime and Public Safety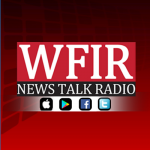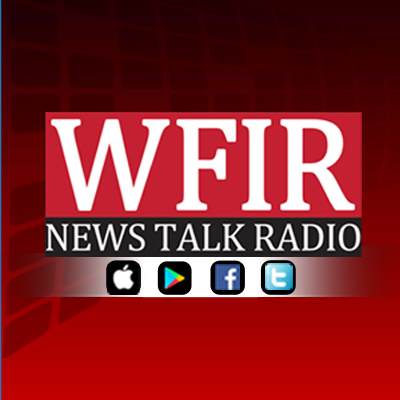 Updated February 21 from the Bedford County Sheriff's Office: This case was referred to the Bedford County Juvenile Court Service Unit for disposition. Due to the fact this case involves a juvenile the Bedford County Sheriff's Office will have no further comments.
Previous: Authorities in Bedford County have determined a reported attempted kidnapping was made-up. Investigators say after reviewing surveillance footage and talking with the alleged victim and her family they determined that the report of two men in a white van allegedly trying to kidnap an 11-year-old girl while riding her bike Friday on Hales Ford Road was fabricated.
From Bedford County Sheriff's Office on 02/15/19 — At 5:00 p.m. today, Bedford County 911 received a call from Hales Ford Road. The caller reported that two white males had attempted to kidnap his 11 year old daughter. The caller stated that his daughter was riding her bike when two men in a white two door car pulled up behind her. The passenger of the white car got out of the vehicle and grabbed the girl and her bike. He then threw her and her bike in the back seat of the car. The car then pulled away and traveled approximately 100 yards. The victim yelled that if they didn't let her out of the vehicle she was calling the police on her cell phone. The men stopped the car pulled her and her bike out of the car and sped off. She then ran into the woods and called her father and told him what had happened.
The victim describes the car as a white two door sedan with white hubcaps. The center of the hubcaps has a red stripe going down the center. The steering wheel of the car had a red cover on it. No further description.
The driver of the car was a white male wearing blue jeans and a green shirt. She stated he appeared to be in his late 20's or early 30's. No further description.
The passenger was also a white male and appeared to be in his late 20's or early 30's. He was wearing black gloves, blue jeans, a blue shirt and had blond hair. His hair was short on the sides and long on top. She also said one of his eyebrows appeared to be shaved off. No further description.
Anyone with information on this crime or possible suspects are please asked to call the  Bedford County Sheriff's Office at 540-586-7827 or Central Virginia Crime Stoppers at 1-888-798-5900 or go online to http://cvcrimestoppers.org. Enter your tip online at http://p3tips.com or use the P3TIPS app on your mobile device. Crime Stopper callers remain anonymous and could receive a cash reward up to $1,000.00.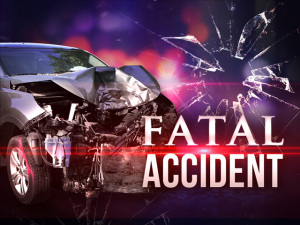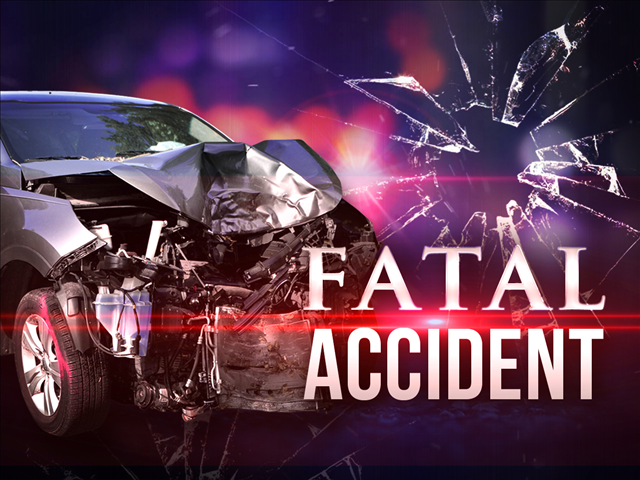 Roanoke Police UPDATE February 20: We have identified a vehicle of interest in regards to this incident. During the course of the investigation, we found the description of the suspect vehicle did not match what was originally provided. On February 19, a fatality investigator located a red, Chevrolet Silverado parked in the vicinity of 4th Street and Highland Ave SW that had damage consistent with evidence located at the scene. The investigator found and spoke with the owner of this vehicle. The truck was taken as evidence. At this time, no arrests have been made in the case. This is still an ongoing investigation.
From Roanoke Police 02/15/18 — UPDATE – Roanoke Police are asking for the public's help identifying and locating the suspect vehicle involved in the incident below.
We are looking for a white, Chevrolet or GMC, Dually pickup truck. The vehicle will have recent front-end damage.
If you have seen a vehicle like this or have any information about this case, please call us at (540)344-8500 and share what you know. You can also text us at 274637; please begin the text with "RoanokePD" to ensure it's properly sent. Both calls and texts can remain anonymous.
Original post on 02/14/19 — A woman now identified as 58-year-old Linda Pierson of Roanoke died after what police now call a hit and run last night in downtown Roanoke. Pierson was walking at the intersection of 5th Street and Campbell Avenue Southwest when she was hit around 7 pm. Roanoke Police are investigating the death as a fatal hit and run
A Rocky Mount man faces grand larceny charges for allegedly stealing a barbeque smoker  — and much more. The Franklin County Sheriff's Office says 62-year-old Gary Kasey towed the smoker, which was attached to a utility trailer, from Rocky Mount to a Roanoke Home. Officials say when they searched the home, they found not only the smoker but many other stolen goods, drugs, and cash.
News release: On February 8, 2019 the Franklin County Sheriff's Office took a report of a stolen black BBQ smoker, which was attached to a utility trailer, from the Rocky Mount community of Franklin County.  Information involving the larceny was shared within the Sheriff's Office and a Deputy recalled observing the smoker being towed by a small tan truck prior to the smoker being reported stolen. Gary Kasey was developed as a suspect on February 9, 2019.  During the investigation, a location was identified in Roanoke City for the stolen BBQ smoker.  The Roanoke Police Department located the BBQ smoker at an address on Clifton St. in the City of Roanoke.  The recovery of the smoker led to a search warrant on the residence where a large amount of stolen goods was recovered, as well as drugs and US Currency.  It was through thorough investigation and the collaboration of both the Roanoke Police Department and Franklin County Sheriff's Office that led to the arrest of 62-year-old Gary Kasey of Rocky Mount.  On February 10, 2019, Kasey was arrested for Grand Larceny in Franklin County. Kasey was released on 2/13/19 on a $3,000.00 secured bond. The case is currently under investigation and additional charges may be pending.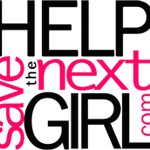 Counter Response Protection Fitness on Electric Road in the Tanglewood area wants to empower the area's young women. WFIR's Denise Allen Membreno has more on the free self defense classes for students.
UPDATE: As the two-state search continues for the man who shot a Bluefield, VA Police Officer late Saturday night, the U.S. Marshals Service is offering a $5,000 reward for information that leads to his arrest. Donquale M. Gray, 25, of Bluefield, W.Va. is now wanted by the Virginia State Police for attempted capital murder of a police officer. The wounded police officer is still being treated for serious, but non-life threatening, injuries at Roanoke Memorial Hospital.Anyone with information about Gray and/or his whereabouts is encouraged to call 911 or the Virginia State Police at 276-228-3131 or by email to
Original Post From Virginia State Police — THE VIRGINIA STATE POLICE HAVE ISSUED A LAW ENFORCEMENT OFFICER ALERT ON BEHALF OF THE BLUEFIELD POLICE DEPARTMENT ON 2/17/19 AT 0300 HOURS
THE BLUEFIELD POLICE DEPARTMENT IS LOOKING FOR DONQUALE MAURICE GRAY, AGE: 25 YEARS OLD, HEIGHT 6′ 1″, WEIGHT 185 lbs., WITH BROWN EYES, BLACK HAIR, WEARING: UNKNOWN CLOTHING.
SUSPECT IS BELIEVED TO BE ARMED AND DANGEROUS AND IS A SUSPECT IN THE SHOOTING OF A BLUEFIELD, VIRGINIA POLICE OFFICER.
ADDITIONAL INFORMATION: SUSPECT VEHICLE IS A BLUE 2008 TOYOTA YARIS HATCHBACK BEARING WEST VIRGINIA REGISTRATION OF 53U-974. LAST KNOWN ADDRESS IS BLUEFIELD WEST VIRGINIA.
PLEASE CONTACT THE BLUEFIELD POLICE DEPARTMENT AT
276-326-2621
YOU MAY FIND COMPLETE INFORMATION AT HYPERLINK http://www.vsp.virginia.gov/BlueAlert/index.htm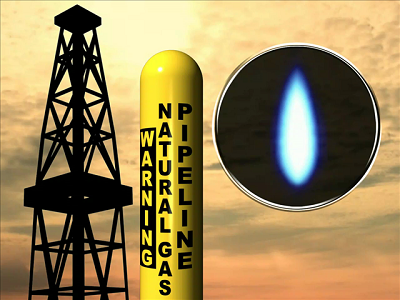 RICHMOND, Va. (AP) — Federal authorities have launched a criminal investigation into the Mountain Valley Pipeline in Virginia.
The natural gas pipeline's parent company said in recent corporate filings with the SEC that it has been informed by the U.S. Attorney's Office for the Western District of Virginia of a criminal investigation.
EQM Midstream Partners says in filings that the pipeline joint venture had received a grand jury subpoena for documents Monday.
The scope of the inquiry is unclear. A spokesman for the U.S. Attorney's office did not immediately return a request for comment.
An EQM spokeswoman says the company is complying with the subpoena.
Last month, two local attorneys called for a federal investigation into whether pipeline crews violated laws by continuing construction on the 300-mile (483-kilometer) pipeline after a permit suspension.
RICHMOND, Va. (AP) _ Officials at a Virginia shelter say a dog set on fire at a Richmond park has succumbed to his wounds.News outlets report Richmond Animal Care and Control announced Friday morning that the male brindle pit bull named Tommie died surrounded by caregivers. The shelter says Tommie was tied to a pole at a city park, covered in accelerant and set on fire Sunday.He was initially believed to have burns covering about half his body, but the shelter later said the burns covered nearly his entire body and were worsening. A picture of Tommie shared by the shelter shows him covered in bandages and casts while snuggling a stuffed animal.The shelter says $25,000 is being offered for information leading to suspects in Tommie's abuse.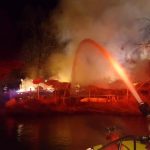 (from WDBJ-7) Bedford County is investigating what caused an overnight fire on the shores of Smith Mountain Lake.Crews were called to the building along Airport Road in Huddleston around 3:45 Saturday morning.
Flames destroyed a restaurant and marina associated with the Virginia Dare lake cruise. The cruise ship was not damaged, but the main building attached to the business is a total loss. (WDBJ-7 photo)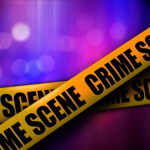 On February 10, 2019 at about 12:30 am, Roanoke Police responded to a report of a shooting in the 1300 block of Maple Ave SW. Officers located a juvenile male with a gunshot wound. The subject was transported by Roanoke Fire-EMS to Carilion Roanoke Memorial Hospital for treatment of his injury. A short time later, an adult male arrived at Carilion Roanoke Memorial Hospital also with gunshot wounds associated with this incident. These individuals' injuries are not believed to be life-threatening. This is an ongoing investigation.

Anyone with information about this incident is asked to call (540)334-8500 and share what you know. You can also text us at 274637; please begin the text with "RoanokePD" to ensure it's properly sent. Both calls and texts can remain anonymous.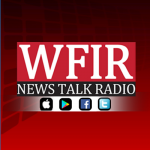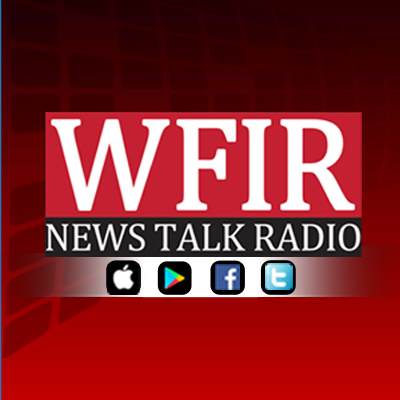 Here in Roanoke and around the world on Sunday, people will stand up and speak out against violence towards women and girls. WFIR's Gene Marrano has more about "One Billion Rising":