Across Virginia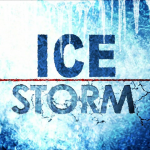 The Winter Storm Warning has expired, but the National Weather Service has issued a special weather statement saying additional glazing of ice is possible on trees, power lines and other elevated surfaces. And ice on trees may remain heavy enough to cause additional power outages.
From the National Weather Service: Bulk of the heavy rain has moved north of the area this afternoon. However, light rain and drizzle will likely persist into this evening. Majority of the area has seen temperatures warm into the mid 30s, while a few locations are still experiencing temperatures near 30F. Additional glazing of ice is possible on elevated surfaces such as trees and decks. Ice on trees may remain heavy enough to cause limbs to snap resulting in additional power outages.
Floyd County is among the areas hardest-hit by icing-related power outages. Appalachian Power reports that as of early afternoon, close to 8,000 Floyd County customers were in the dark. More than 37,000 are without service in Apco's Virginia service area.
From Appalachian Power: Ice, sleet and snow are sweeping through Appalachian Power's Virginia and southeastern West Virginia service areas today, knocking out power to more than 58,000 customers. Much of the damage is caused by trees that have fallen under the weight of the ice and sleet mix. This has also caused many downed power lines in these areas. As the storm continues throughout the day, more outages could occur.
 The greatest ice accumulations are occurring in the counties of Grayson, Carroll and Floyd in Virginia as temperatures will remain near to just below 32 degrees for much of today. Moderate ice (1/4-1/2" with some heavier pockets up to 3/4") is expected in these areas. By sunset tonight, temperatures are expected to gradually rise above freezing in all areas, allowing for melting and the end of the icing threat.
Contract crews moved into place yesterday have joined local crews and are restoring power where it is safe to do so. These areas include Christiansburg, Woodlawn, Independence, Floyd, Wytheville and Roanoke in Virginia and Princeton, Bluefield and Beckley in West Virginia.
This morning, additional Appalachian Power assessment teams are moving in from areas that were not impacted, including Huntington, Charleston and Wheeling in West Virginia, as well as Kingsport, Tenn. Neighboring crews from Kentucky Power are also assisting  in restoration efforts.
Virginia Tech plans to create a $1 billion campus in Alexandria to accompany Amazon's construction of a Virginia headquarters a few miles away in Arlington. Tech's "Innovation Campus", as it will be called, will focus on graduate degrees. The first 100 students will begin their studies in temporary buildings next year. WFIR's Evan Jones has more:
The decision ends intense competition between North American cities to win Amazon and its promise of 50,000 new jobs. Some locations tried to stand out with stunts, but Amazon made clear that it really wanted incentives, like tax breaks and grants. The company received 238 proposals before narrowing the list to 20 in January. With Long Island City and National Landing, the company is choosing two waterfront communities away from overcrowded business districts, giving Amazon space to grow. New York, already a financial and media powerhouse, has been trying to attract more tech workers. And northern Virginia has been looking to fill its 1980s-era buildings after thousands of federal employees moved elsewhere.
Amazon is referring to the two new locations as headquarters even though with 25,000 jobs each, they would have fewer workers than its Seattle hometown that houses more than 40,000 employees. Amazon said Seattle will remain as one of Amazon's three headquarters. The extra space will help the rapidly growing company. Launched in 1995 as an online bookstore, Amazon now produces movies, makes voice-activated Echo devices, runs the Whole Foods grocery chain, offers online services to businesses and designs its own brands of furniture, clothing and diapers. There were early signs that Amazon had its sights set on New York and northern Virginia. Among its 20 finalists, the company had selected two locations in the New York metro area and three in the D.C. area.
Being near the nation's capital could help Amazon with lobbying efforts as the company, and other fast-growing tech giants, face rising scrutiny from politicians. Plus, CEO and founder Jeff Bezos has a home in Washington D.C., and he personally owns The Washington Post. Amazon's workforce has ballooned to more than 610,000 worldwide, and that's expected to increase as it builds more warehouses across the country to keep up with online orders. The company recently announced that it would pay all its workers at least $15 an hour, but the employees at its second headquarters will be paid a lot more.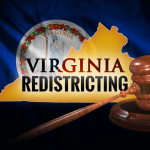 WASHINGTON (AP) _ The Supreme Court will hear an appeal by Virginia Republicans who are trying to preserve state legislative districts that have been struck down by a lower court as racially discriminatory. The court's action Tuesday comes in a case involving 11 districts in the Virginia House of Delegates. Democratic voters accused majority Republicans of packing black voters into certain districts to make surrounding districts whiter and more Republican. A three-judge federal court in Virginia ruled 2-1 in June in favor of the Democratic voters and has appointed a redistricting expert to draw a new legislative map. The Supreme Court already has ruled once in the case. Last year, the justices voted 7-1 to throw out an earlier ruling that had upheld the challenged districts.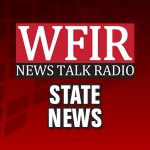 A law center that represents low-income Virginians is challenging a state law that suspends the drivers' licenses of residents who haven't paid court costs for any court cases — not just driving offenses. The case goes before a federal judge this week. Attorneys filing the suit say close to one million Virginians have licenses suspended in whole or in part over failure to pay court costs. WFIR's Evan Jones has the story: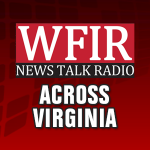 LOUISA, Va. (AP) — A defense lawyer in Virginia made oral arguments seeking removal of a portrait of Confederate Gen. Robert E. Lee for his African-American client's upcoming trial on a murder charge. The Richmond Times-Dispatch reports defense attorney Douglas Ramseur argued before a Louisa County judge on Thursday that his client shouldn't be tried in the courtroom unless the painting is taken down. A motion over the portrait was filed in October. The trial is scheduled for May. Darcel Nathaniel Murphy is charged with the 2016 killing of another man who was black.
Ramseur argued the painting of Lee was meant to venerate Confederates who fought to uphold slavery and white supremacy. He said the painting could have a prejudicial effect. The prosecutor's office said it doesn't have a position on the matter.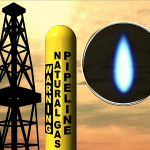 RICHMOND, Va. (AP) — Regulators in Virginia have delayed voting on a permit for a natural gas pumping station in a historic African-American community after raising questions about environmental justice issues.
The Washington Post reports the Virginia State Air Pollution Control Board on Friday delayed its vote until Dec. 10.
The pumping station is part of the 600-mile Atlantic Coast Pipeline being built in West Virginia, Virginia and North Carolina by a coalition led by Dominion Energy.
Board members questioned environmental officials about whether race and income in the Union Hill community were considered in their recommendation to approve the permit. State law requires that such facilities not have a disproportionate impact on vulnerable communities.
Officials said they believe stringent air pollution controls would keep the station from emitting harmful levels of gases.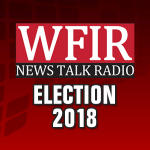 This is election day in Virginia and nationwide as Americans decide which party will control the House of Representatives for the next two years. Several Virginia seats are considered among those as candidates for "flips" to Democrats. While polls continue to project a Democratic majority come January, our political analyst says things may end up closer than those polls predict. WFIR's Evan Jones has more:
11-06 Denton-Election Wrap1-WEB
Voters in the Roanoke area will select candidates in one of three Congressional districts in the region: the 5th, 6th and 9th Districts. Voters living in the House of Delegates 8th District will also take part in a special election to fill the seat left vacant when Greg Habeeb left his position in August. Senator Tim Kaine is seeking a second term, facing a challenge from Republican Corey Stewart.  There are also two proposed amendments to the Virginia Constitution on the statewide ballot.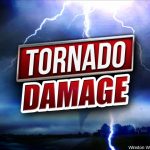 The National Weather Service confirms a tornado struck portions of Halifax County Friday evening. The tornado is classified as EF2, which is considered "strong" with winds of about 125 miles per hour. Several buildings were heavily damaged, but no injuries are reported.
From the National Weather Service:  METEOROLOGISTS FROM THE NATIONAL WEATHER SERVICE IN BLACKSBURG COMPLETED A SURVEY OF SIGNIFICANT DAMAGE IN CENTRAL HALIFAX COUNTY THAT OCCURRED AROUND 715 PM EDT FRIDAY EVENING. THE SURVEY CONCLUDED THAT THE DAMAGE WAS THE RESULT OF A TORNADO THAT REACHED A PEAK INTENSITY OF EF2 ON THE ENHANCED FUJITA SCALE.
THE TORNADO TOUCHED DOWN IN A WOODED AREA ALONG THE 1200 BLOCK OF HUNDLEY ROAD, WHERE EF0 DAMAGE OCCURRED AS SEVERAL LARGE TREES WERE UPROOTED TO THE NORTH. THE STORM THAN PROCEEDED NORTHEAST AT 40 TO 45 MPH, WHERE IT BELOW SEVERAL LARGE BALES OF HAY WESTWARD ACROSS THE ROAD, RESULTING IN EF0 DAMAGE.
FURTHER ALONG ITS PATH, THE TORNADO COMPLETELY LIFTED THE ROOF OF A PORCH OFF A SINGLE FAMILY HOME, BLOWING THE DEBRIS NEARLY 200 FEET TO THE NORTH INTO NEARBY WOODS. SEVERAL LARGE TREES WERE BOTH UPROOTED AND SNAPPED AS WELL. FURTHER TO THE NORTHEAST, THE STORM INTENSIFIED TO AN EF2, WHERE SEVERAL MATURE PINE TREES, 24-36 INCHES IN DIAMETER, WERE SNAPPED WHILE TWO NEARBY SINGLE FAMILY HOMES SUSTAINED SIGNIFICANT ROOF DAMAGE. A CAR ON ONE OF THE PROPERTIES WAS CRUSHED BY FALLING TREES.
EF2 DAMAGE, WITH WINDS ESTIMATED TO 125 MPH, ALSO OCCURRED TO A HOME WITH THE ROOF COMPLETELY RIPPED OFF THE RESIDENCE. NUMEROUS MATURE TREES ON THE PROPERTY WERE SNAPPED OR UPROOTED, WITH THE DEBRIS SCATTERED IN MULTIPLE DIFFERENT DIRECTIONS FROM THEIR ORIGINAL LOCATION. THE TORNADO THEN BLEW OFF THE ROOF OF A NEARBY BARN, SENDING PIECES OF THE ROOF SEVERAL HUNDRED YARDS TO THE NORTH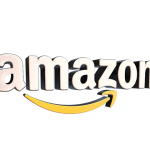 NEW YORK (AP) — Retail giant Amazon Inc. is in "advanced talks" to open its second headquarters in the Washington, D.C., metropolitan area, The Washington Post reported Saturday.
Amazon, based in Seattle, is apparently seriously considering an area known as Crystal City. It's a large residential and office complex in Arlington, Virginia, just south of Washington, the Post said, citing unidentified sources.
Amazon announced last year that the retail giant was looking to open a second headquarters somewhere in North America, bringing with it as many as 50,000 new jobs. Several state and local governments threw their hats in the ring, offering Amazon millions in tax incentives if they opened their new headquarters in their city.
The Washington metropolitan area was long considered a top contender for Amazon's second headquarters. Company founder and Chief Executive Officer Jeff Bezos already had several connections to the Washington area. He's the owner of The Washington Post and owns a home in the area. When the company announced a list of 20 top contenders in January, it included both Washington as well as Montgomery County, Maryland, which is just north of D.C.
Crystal City is served by a mass transit system and major highways, both qualifications that Amazon has said is required for its new headquarters as well.
Because Amazon is reportedly in "advanced talks" does not mean the deal is certain. Shortly after the Post published its story, Mike Grella, Amazon's economic development director posted on Twitter, "Memo to the genius leaking info about Crystal City, VA as #HQ2 selection. You're not doing Crystal City, VA any favors."