Across Virginia
RICHMOND, Va. (AP) — Officials at a Virginia animal shelter say a dog was set on fire at a city park and suffered burns to over 40 percent of its body. Richmond Animal Care and Control says in a Facebook post that the male brindle pit bull was tied to a pole in a city park, covered in accelerant and set on fire Sunday night. It says witnesses saw a man wearing multiple layers of pants run from the scene. The shelter says the dog, which has been named Tommie, is being treated at Virginia Veterinary Centers. Shelter officials asked the public for any information that could identify the person responsible. They say not many cases rattle the shelter's staff, but Tommie's makes them "want to just sit on the floor and cry."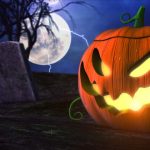 CHESAPEAKE, Va. (AP) — A Virginia city's penalty of jail time for teenage trick-or-treaters has scared up some ridicule and a possible policy change. The Chesapeake City Council is set to vote Tuesday on an amendment to a 50-year-old law that threatens teens with up to six months in jail if they go door-to-door in pursuit of candy on Oct. 31. The Virginian-Pilot
reports
no teens have ever actually been arrested under the ordinance. But it made news last Halloween, ending up parodied on "Jimmy Kimmel Live!" Mayor Rick West says the town's sudden infamy left him sleepless. The amendment would eliminate the jail penalty. Trick-or-treating past the age of 12 instead would carry fines of up to $250, as would violating the 8 p.m. curfew. The proposed policy mirrors that of neighboring cities.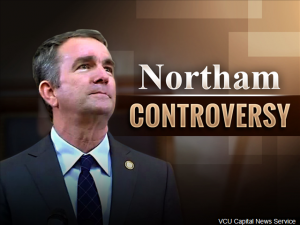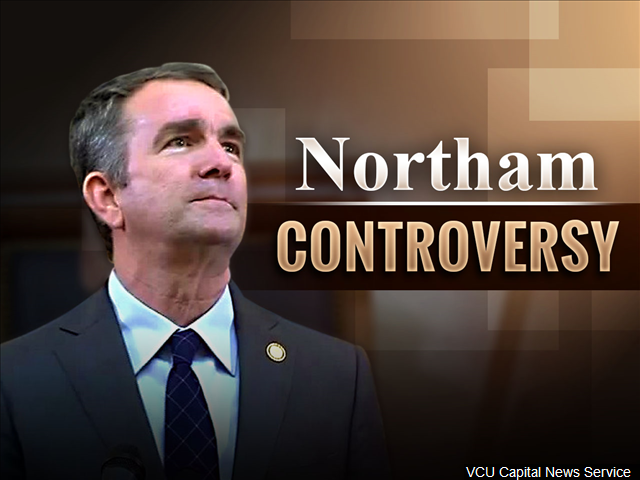 RICHMOND, Va. (AP) — Virginia Gov. Ralph Northam told his top staff Friday that he is not going to resign over the racist photo that has roiled state politics, despite intense pressure to step down, according to a top administration official. Northam called a Cabinet meeting Friday afternoon to announce his intention to stay, the official said. The official was not authorized to discuss the matter publicly and spoke on condition of anonymity. The announcement comes at the end of an unprecedented week in Virginia history that has seen the state's three top Democrats embroiled in potentially career-ending scandals.
The tumult began last Friday afternoon, when Northam's medical school yearbook page surfaced with a picture of one person in blackface and another in a Ku Klux Klan hood and robe. Northam immediately apologized for appearing in the photograph, saying he could not "undo the harm my behavior caused then and today." Most of the Democratic establishment called for his resignation by the end of the day.
On Saturday, though, the governor reversed course and said he wasn't in the picture. He said he wasn't going to resign immediately because he owed it to the people of Virginia to start a discussion about race and discrimination and listen to the pain he had caused. "I believe this moment can be the first small step to open a discussion about these difficult issues," Northam said. But the governor left his long-term plans open, saying he would reassess his decision not to resign if it became clear he had no viable path forward.
The pressure on Northam reached a crescendo Saturday when almost the entire Virginia Democratic establishment, as well as nearly every Democratic presidential hopeful, called on him to resign. That pressure has tapered off as a cascade of scandals involving top politicians has rocked the state.
California college professor Vanessa Tyson publicly accused Lt. Gov. Justin Fairfax of forcing her to perform oral sex on him at a hotel in 2004 during the Democratic National Convention in Boston. Fairfax, who would replace Northam if he resigned, has cast the allegations as a political smear. And Attorney General Mark Herring — in line to become governor if Northam and Fairfax resign — admitted putting on blackface in the 1980s, when he was a college student. Herring had previously called on Northam to resign and came forward after rumors about the existence of a blackface photo of him began circulating at the Capitol.
Although the Democratic Party has taken almost a zero-tolerance approach to misconduct among its members in this #MeToo era, a housecleaning in Virginia could be costly: If all three Democrats resigned, Republican House Speaker Kirk Cox would become governor.
Northam's decision to stay in office comes despite many fellow Democrats in Virginia and beyond reiterating their calls for him to resign as recently as Friday. Democratic Sen. Cory Booker of New Jersey, a 2020 presidential hopeful, said Friday that he still thinks Northam should step down. "I think it dredges up very hurtful, painful things from the past. … I think he's betrayed the public trust, and he should resign," Booker said in response to a reporter's question during an appearance in Iowa.
And in statements Thursday night, the state legislature's Black Caucus and Virginia's Democratic congressional delegation reiterated calls for the governor to step down, while the state House Democrats — who also previously called for Northam's resignation — said they remain disappointed in him.
In a positive sign for Northam, even before he announced his plan to stay in the job, a lawmaker from Virginia's Democratic-leaning D.C. suburbs said Friday he won't call on the besieged governor to resign. "I will not request the Governor's resignation," State Sen. Chap Petersen, a Democrat, said in a statement. "Nor will I request any other official to resign until it is obvious that they have committed a crime in office or their ability to serve is irredeemably compromised." There has also been little appetite among lawmakers to use official means to force him out. Cox, the House speaker, himself said Monday that there was "a rightful hesitation" among lawmakers to seek Northam's impeachment or removal. He called on Northam to resign, saying "that would obviously be less pain for everyone."
Regarding the allegation against Fairfax, the district attorney's office in Boston declined to say whether it is investigating. Under Massachusetts law, the statute of limitations is 15 years for rape and several related crimes, an interval that would expire this summer for the woman's accusation.___
Associated Press writers Alanna Durkin Richer in Boston and Thomas Beaumont in Mason City, Iowa, contributed to this report.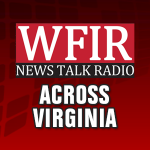 Virginia Tech Professor Bob Denton and WFIR Political Analyst Bob Denton says the state's three Democratic leaders are largely caught in a crossfire of their party's own creation: the "me too" movement and identity politics largely intended to be used against Republicans. WFIR's Evan Jones has the story:
02-07 Denton-Richmond Wrap1-WEB
Statement from Attorney General Mark Herring:
"The very bright light that is shining on Virginia right now is sparking a painful but, I think we all hope, important conversation. The stakes are high, and our spirits are low.
"I am sure we all have done things at one time or another in our lives that show poor judgment, and worse yet, have caused some level of pain to others. I have a glaring example from my past that I have thought about with deep regret in the many years since, and certainly each time I took a step forward in public service, realizing that my goals and this memory could someday collide and cause pain for people I care about, those who stood with me in the many years since, or those who I hoped to serve while in office.
"In 1980, when I was a 19-year-old undergraduate in college, some friends suggested we attend a party dressed like rappers we listened to at the time, like Kurtis Blow, and perform a song. It sounds ridiculous even now writing it. But because of our ignorance and glib attitudes – and because we did not have an appreciation for the experiences and perspectives of others – we dressed up and put on wigs and brown makeup.
"This was a onetime occurrence and I accept full responsibility for my conduct.
That conduct clearly shows that, as a young man, I had a callous and inexcusable lack of awareness and insensitivity to the pain my behavior could inflict on others. It was really a minimization of both people of color, and a minimization of a horrific history I knew well even then.
Eastern Virginia Medical School is hiring an outside law firm to lead an independent investigation into past practices involving the school's yearbooks. College President Richard Homan acknowledges the photo on Governor Northam's 1984 page is not the only racist one found in their yearbooks over the years. WFIR's Evan Jones has the story:
RICHMOND, Va. (AP) — The president of a medical school in Virginia has apologized for the pain inflicted on African Americans by a racist photo that appeared on a yearbook page belonging to Gov. Ralph Northam. Dr. Richard V. Homan told reporters Tuesday that Eastern Virginia Medical School takes full responsibility for the image and others that appeared in the 1984 publication. A photo on Northam's yearbook profile shows a man in blackface standing next to someone in a Ku Klux Klan robe and hood. At least two other photos in the yearbook show people in blackface. Northam has denied he's in the photo or that he submitted it for publication. Homan said an independent investigation will try to get to the bottom of how the images got there and will review all yearbooks.
RICHMOND, Va. (AP) — Virginia Gov. Ralph Northam met quietly on Monday with top administration officials but gave no public signal that he intends to step down despite mounting pressure to resign over a racist photo in his 1984 medical school yearbook. The Democrat was staying out of sight early Monday as he met with his Cabinet and senior staff, following a meeting the previous night with minority officials in his administration.
The meetings come amid nearly unanimous calls from within his own party to resign over the yearbook photo that shows someone in blackface and another person in a Ku Klux Klan hood and robe. He first admitted he was in the picture, and then denied it over the weekend, but also acknowledged putting on blackface to imitate Michael Jackson at a dance contest decades ago.
The chairwoman of the Congressional Black Caucus declared that Northam "still does not understand the seriousness of his actions." "I think he's been completely dishonest and disingenuous," Rep. Karen Bass, D-California, said on NBC's "Meet the Press." "He knew this picture was there, and he could've come clean and talked to African-Americans that he's close to decades ago."
The scandal threatens to cripple Northam's ability to govern. He has lost the support of virtually all of the state's Democratic establishment. Top Republicans in the Virginia General Assembly also urged Northam to step down, as did many declared and potential Democratic presidential candidates.
Virginia governors can be removed for "malfeasance in office, corruption, neglect of duty, or other high crime or misdemeanor" under the state constitution, but top Democrats said they don't believe it will come to that.
Former Virginia Gov. Terry McAuliffe predicted that Northam — who served as McAuliffe's lieutenant governor — will eventually leave office.
"Ralph will do the right thing for the Commonwealth of Virginia," McAuliffe said Sunday on CNN's "State of the Union."
Northam apologized on Friday for appearing in the photograph on his yearbook page. He did not say which costume he was wearing, but said he was "deeply sorry for the decision I made to appear as I did in this photo." On Saturday, though, the governor reversed course and said the picture "is definitely not me."
While talking with reporters, Northam acknowledged he once used shoe polish to put on blackface as part of a Michael Jackson costume for a 1984 dance contest in Texas, when he was in the Army. Northam said he regrets that he didn't understand "the harmful legacy of an action like that."
Asked by a reporter if he could still do Jackson's famous moonwalk, Northam looked at the floor as if thinking about demonstrating it. His wife put a stop to it, telling him, "Inappropriate circumstances."
His shifting explanations did little or nothing to sway prominent Democrats who had swiftly disowned him.
One of the few voices backing Northam on Sunday was former Virginia Rep. Jim Moran, a Democrat who served in Congress from 1991 to 2015.
Moran told ABC's "This Week" that Northam's record — including his support of Medicaid expansion and of public schools in minority neighborhoods — shows that the embattled governor is a friend of African-Americans and that he should ride out the storm.
"I think it is a rush to judgment before we know all of the facts and before we've considered all of the consequences," said Moran, who is white. "I don't think these public shamings really get us all that much."
But both of Virginia's U.S. senators, Mark Warner and Tim Kaine, joined the dean of Virginia's congressional delegation, Rep. Bobby Scott, in saying they no longer believe Northam can serve effectively. James Ryan, president of the University of Virginia, said it would be "exceedingly difficult" for Northam to continue serving.
If Northam does resign, Lt. Gov. Justin Fairfax would become the second African-American governor in the state's history. He stopped short of calling for Northam's departure but said he "cannot condone actions" from Northam's past that "suggest a comfort with Virginia's darker history of white supremacy, racial stereotyping and intimidation."
Virginia Tech Political Science Professor Bob Denton says the discovery of Governor Northam's racist yearbook photo will cause irreparable harm to his image. And Denton wonders how it never surfaced before in the era of sophisticated campaign opposition research. He spoke with WFIR's Evan Jones:
02-04 Denton-Northam Wrap1-WEB
Denton's comments were part of a longer conversation in the aftermath of events that began Friday afternoon. Here is the full conversation:
02-04 Denton Longer Listen-WEB
RICHMOND, Va. (AP) — Virginia Gov. Ralph Northam appears to have almost no choice but to resign after losing support from virtually the entire state Democratic party and other key allies, who urged the governor to leave office because of a racist photo in which he appeared more than 30 years ago.
The Virginia Legislative Black Caucus, the state House Democratic Caucus and the state Senate Democratic Caucus all called on Northam to resign late Friday, along with several key progressive groups that have been some of the governor's closest political allies.
Their calls for Northam to step down came in a wave late Friday, after the Democrat had apologized for appearing in a photo in which one person is dressed in blackface and another is wearing a full Ku Klux Klan uniform. The photo appeared in his 1984 medical school yearbook.
The yearbook images were first published Friday afternoon by the conservative news outlet Big League Politics. The Virginian-Pilot later obtained a copy from Eastern Virginia Medical School, which Northam attended. The photo shows two people looking at the camera — one in blackface wearing a hat, bow tie and plaid pants; the other in a full Ku Klux Klan robe.
An Associated Press reporter saw the yearbook page and confirmed its authenticity at the medical school.
In his first apology, issued in a written statement, Northam called the costume he wore "clearly racist and offensive," but he didn't say which one he had worn.
He later issued a video statement saying he was "deeply sorry" but still committed to serving the "remainder of my term."
"I accept responsibility for my past actions and I am ready to do the hard work of regaining your trust," Northam said.
But Northam appears to have virtually no path forward to remain in office without any institutional support. His departure would mean current Lt. Gov. Justin Fairfax, a Democrat who is only the second African American to win statewide office in Virginia, would be the next governor. Northam's term was set to end in 2022.
Black lawmakers said they met with Northam Friday evening, and said in a statement they appreciate his service.
"But given what was revealed today, it is clear that he can no longer effectively serve as governor," the Virginia Legislative Black Caucus said, "It is time for him to resign, so that Virginia can begin the process of healing."
State Sen. Louise Lucas of Portsmouth, a close ally of Northam and longtime African-American lawmaker, described a hastily called conference call with black leaders around the state as "intense," her voice breaking, but did not elaborate.
Several Democratic presidential hopefuls and potential presidential candidates, including former Virginia Gov. Terry McAuliffe, also called on Northam to resign.
Northam spent years actively courting the black community in the lead up to his 2017 gubernatorial run, building relationships that helped him win both the primary and the general election. He's a member of a predominantly black church on Virginia's Eastern Shore, where he grew up.
"It's a matter of relationships and trust. That's not something that you build overnight," Northam told the AP during a 2017 campaign stop while describing his relationship with the black community.
Northam, a folksy pediatric neurologist who is personal friends with many GOP lawmakers, has recently come under fire from Republicans who have accused him of backing infanticide after he said he supported a bill loosening restrictions on late-term abortions.
Last week, Florida's secretary of state resigned after photos from a 2005 Halloween party showed him in blackface while dressed as a Hurricane Katrina victim.