Jim Kent

A Montgomery County farming couple is using social media to answer animal rights activists and environmental critics. Casey and Stacey Phillips say they found it necessary to correct a lot of misinformed responses to the dairy industry's "milk truth" campaign. They say they've gotten good reaction from other farmers after their story appeared in the latest edition of the Virginia Farm Bureau News Magazine. The story from WFIR's Jim Kent:
Dry Valley Farms Facebook page

Roanoke County police say a Salem woman died early Sunday morning when the SUV she was riding in ran off Plantation Road and struck several trees.  Police say Helen Marie Kennedy, 42, was thrown from the vehicle and was pronounced dead at the scene.  The driver of the vehicle was taken to the hospital after the accident, which happened about 2:00 a.m.  The extent of the driver's injuries are not known, and police are not releasing that person's name.  Police say alcohol may have been a factor in the crash. Continue reading →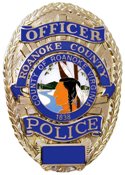 A Salem man faces multiple charges after a traffic accident, assault, stolen vehicle and police pursuit.  Roanoke County police identify the suspect as 35-year-old Justin C. Lawrence.  Police say they got a call around 4:30 p.m. Saturday for a single-vehicle accident on Catawba Valley Drive at Blacksburg Road.  Police were told Lawrence assaulted a witness to the accident before stealing another vehicle and fleeing from police on Catawba Valley Drive.  Police say the chase ended when Lawrence stopped and disabled the vehicle about 200 yards from the Appalachian Trail parking area.  A Roanoke County K-9 unit made the arrest.  Lawrence  was taken to the hospital for treatment of injuries that were not believed to be life threatening.  No one else was injured.
Police charged Lawrence with assault and battery, auto theft, leaving the scene of an accident, attempting to elude police and resisting arrest.  He also is charged with repeatedly driving on a revoked driver's license.  Police say alcohol was a factor in the incident. Continue reading →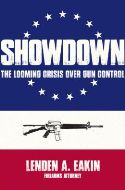 A Roanoke lawyer says guns are an emotional issue with little room for compromise in the current political climate. Lenden Eakin has written a book titled Showdown: The Looming Crisis over Gun Control. Eakin is a gun expert, licensed firearms dealer and NRA instructor. He'll sign copies of his new book Friday evening between 4:30 and 6:30 at Billy's Restaurant in Roanoke.
Hear more from Lenden Eakin:
Update  from Virginia Department of Transportation at 8:25 p.m.
All lanes on Route 220 in Botetourt County are now open. The earlier incident involving an overturned tractor-trailer has been cleared.
—–
Emergency officials in Botetourt County say a tractor-trailer carrying a product containing ammonia overturned on Route 220 Saturday morning, closing all lanes of the road just south of Eagle Rock.   Residents in the immediate area near Elburnell Drive were notified by reverse 911 and asked to leave the area while fire crews hosed down the wreck.
The accident happened just before 8:00 a.m.   Haz-mat units were on the scene and the road was expected to be closed for up to 12 hours.  Travelers were urged to seek alternate routes. Continue reading →
Some of her fellow comedians call Kathleen Madigan "the funniest woman on the planet"–and she's coming to Roanoke this weekend. Madigan has appeared on numerous national TV shows, has her own special running now on Netflix and was just nominated for a 2014 American Comedy Award for "Best Concert Comic." She remains the only comedian in the history of NBC's "Last Comic Standing" to go unchallenged by any other comedian. Madigan appears Sunday at 7:30 p.m. at the Jefferson Center. Hear an extended interview:
Ed Tinsley was a 32-year-old  Virginia State Trooper when the remnants of Hurricane Camille dumped 27 inches of rain on Nelson County, resulting in flooding that swept away whole families. That was August 19, 1969. Tinsley has vivid memories of washed out roads, poor communications and the search for survivors. He says about 125 people were killed, and many of those bodies were never found. The now-retired Tinsley will show pictures of the Nelson County flood and talk about his experiences at the Lynchburg Museum on Court Street Tuesday afternoon at 4 o'clock.
Tinsley talks about his experiences as a first-responder during the flood.