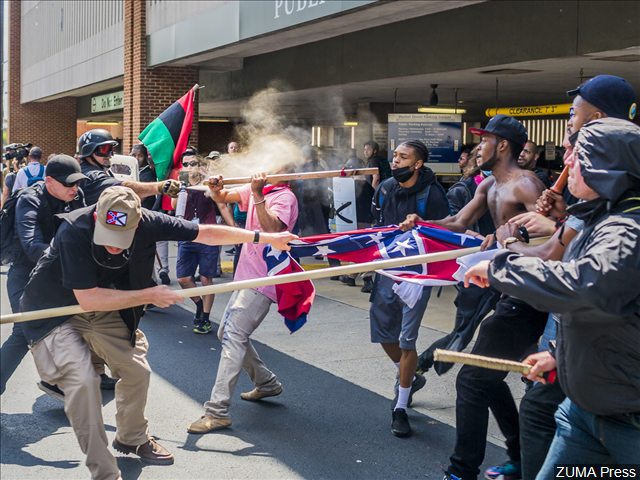 CHARLOTTESVILLE, Va. (AP) — A judge has ordered a woman to pay $5 for yelling curses at the organizer of last year's deadly white supremacist rally in Virginia.
The Daily Progress reports that Jason Kessler sued activist Donna Gasapo for $500 yelling at him outside of a courthouse earlier this year.
Kessler was the primary organizer of the "Unite the Right" white nationalist rally last year, which descended into violence. He said he sued Gasapo to preserve civil public discourse.
Judge Robert H. Downer Jr. ruled Friday that Gasapo could have incited violence when she screamed profanities at Kessler and ordered her to pay $5 in damages.
Gasapo's attorney, Pam Starsia, said her client's comments were protected free speech and she may appeal the ruling.