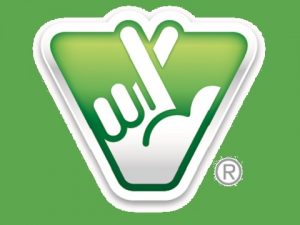 TheVirginia Lottery has earned the highest level of accreditation under the Responsible Gambling Verification Program, a joint venture of the National Council on Problem Gambling (NCPG) and the North American Association of State and Provincial Lotteries (NASPL).
Virginia'sPlay Responsibly program is now certified at the Sustaining level, making it one of a select group of U. S. lotteries whose commitment to responsible play is so recognized.
"We believe that the Virginia Lottery's commitment to responsible gambling and presenting our products ethically and with integrity is second to none," said Virginia Lottery Executive Director Kelly T. Gee. "We work to raise awareness of problem gambling and highlight the resources in Virginia where someone with a problem can seek help."
The Virginia Lottery has an extensive Play Responsibly program that produces public service announcements and brochures, uses social media and traditional media, and uses a variety of methods to encourage responsible gambling. It also shines a spotlight on the Virginia Problem Gambling Helpline (888-532-3500), which was created by the Lottery in 1999. The toll-free line is currently run by theVirginia Council on Problem Gambling and funded by the Lottery.
Under the program, lotteries across the country are evaluated by a team of experts in areas of operation, including planning, employee training, retailer training, public education and awareness, product oversight, research and evaluation, advertising, and resources. A lottery must be judged proficient in seven of the eight areas.
There are three levels of certification under the program: Planning, Implementation and Sustaining. The Virginia Lottery earned certification at the Planning level in 2016, then advanced to Implementation level in 2020 and finally achieved Sustaining level in 2023. The accreditation is good for three years.