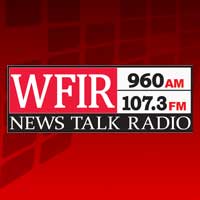 A Blacksburg social  media company is expanding — and creating 50 jobs over the next two years. Heyo plans to invest $100,000 in its expansion.  The company helps small businesses drag and drop together Facebook fan pages, mobile apps and websites.  Heyo was founded in 2010 by three Virginia Tech students.
(Continue reading for the  full news release.)
Governor McDonnell Announces 50 New Jobs in Montgomery County
~Student-founded social media company to expand Blacksburg operation~
 RICHMOND – Governor Bob McDonnell announced today that Heyo, formerly known as Lujure Media Inc., a fast-growing social media company, will invest $100,000 to expand its operation in the Town of Blacksburg in Montgomery County. The company helps businesses drag and drop together Facebook fan pages, mobile apps, and websites. The expansion is anticipated to create 50 new jobs over the next two years.
Speaking about today's announcement, Governor McDonnell said, "2012 is designated as 'The Year of the Entrepreneur,' and I can't think of a better example of why Virginia is the best place for entrepreneurs than Heyo's rapid success in Montgomery County. This student-founded company was born in a spare room in Blacksburg nearly two years ago, and has taken off. It is gratifying to see these innovators in our Commonwealth bring an idea to fruition that results in venture capital flowing into Blacksburg and Montgomery County."
"Heyo's innovative services and accelerated growth are further evidence that Virginia is an incubator for good ideas," said Jim Cheng, Virginia Secretary of Commerce and Trade. "The company is dedicated to Blacksburg and Montgomery County, and has found a pool of local talent to thrive. We congratulate Heyo on its achievements and the addition of 50 new jobs, and look forward to the company's continued success."
Cofounded in 2010 by Nathan Latka, Josh Gunter and Brian Putt, Heyo gives small and medium business owners, who may lack web development experience, the ability to drag and drop together Facebook fan pages, mobile apps, and websites.  Heyo also enables independent consultants to create and update fan pages, mobile apps, and websites for multiple clients in one interface. More than 100,000 businesses have used the application to create more than 120,000 Fan page tabs, mobile apps, and websites in the last year alone.  Building upon its success, the company recently announced that it had secured over $550,000 in funding from angel investors including Rackspace, TechStars and the Center for Innovative Technology.
"When sharing with partners that we're building a software business in Blacksburg, Virginia, they are all a bit surprised," said Nathan Latka, Cofounder & CEO of Heyo. "Little do they know how much extra leverage this gives us. The close knit community makes it easy to build culture and hire top tier talent from top ranked local universities like Virginia Tech and Radford University. This has enabled us to create 16 full-time jobs with aggressive hiring plans for the coming months. As we continue to grow rapidly, it'll be hard for Blacksburg to remain the country's biggest secret."
The Virginia Economic Development Partnership worked with the Montgomery County Department of Economic Development to secure the project for Virginia. Through its Virginia Jobs Investment Program, the Virginia Department of Business Assistance will provide funding and services to support the company's recruitment, training and retraining activities.
"Montgomery County and the Economic Development Authority congratulate Heyo on its expansion," said Montgomery County Board Chair Jim Politis.  "The company's rapid growth and securing of angel investment from outside of Virginia reinforces Montgomery County's growing reputation as a great place to start and grow a technology-based company.  We look forward to Heyo's continued success and appreciate the investment it is making in our community."
"The announcement by Heyo is exciting news," said Ron Rordam, Mayor, Town of Blacksburg.  "Companies continue to find Blacksburg an attractive place to do business and recruit the type of workers they need to be competitive.  We look forward to working with Heyo as they expand and continue their successful business model."