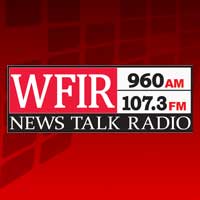 TAZEWELL, Va. (AP) _ Tazewell County has agreed to allow the Southwest Regional Recreation Authority to operate the county's portion of a new trail system. The county Board of Supervisors approved a memorandum of understanding with the authority last week for the Spearhead Trail.
Supervisor Mike Hymes tells the Bluefield Daily Telegraph (http://bit.ly/1dHI0SP ) that the county will build the trail. The Spearhead Trail will be open to all-terrain vehicles, bikes, horses, hikers and others. It's an initiative of the regional authority.
The first section opened in Wise County in 2013. Plans call for the trail to be extended through seven Southwest Virginia counties and potentially link with West Virginia's Hatfield-McCoy Trail system.