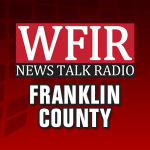 From News Release: Virginia State Police Trooper A.J. Berry is investigating a two vehicle crash which resulted in a fatality.  The crash occurred Tuesday, (May 15) at 3:25 p.m. on Route 220, just south of Route 693 in Franklin County. A 2001 Saturn L200 was traveling south on Route 220 when the vehicle ran off the left side of the roadway, crossed the median and struck a 2005 F-150 pick-up truck.
The driver of the Toyota was identified as Janice Lynette Haley, 28 of Gretna, VA.  Ms. Haley was wearing a seatbelt and died at the scene. The driver was the 2005 Ford was Keith Shelton McConnell, 47, of Glade Hill.  Mr. McConnell was not wearing his seatbelt and was transported for injuries received in the crash.
Virginia State Police Crash Reconstruction Team was called to assist. The crash remains under investigation.