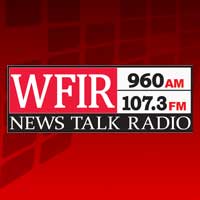 This looks to be the week Roanoke City School Board members have awaited for years — approving a school year that begins before Labor Day. As News/Talk 960's Evan Jones reports, they're set to approve a start in late August.
[audio:https://wfirnews.com/wp-content/uploads/2011/04/04-11-Calendar-Wrap1-WEB.mp3|titles=04-11 Calendar Wrap1-WEB]
The vote is set for Wednesday, one made possible after a change in state law this year. That law kept Roanoke and many other Virginia school systems from starting class before Labor Day. Roanoke Valley lawmakers spearheaded a change  permitting Roanoke to start earlier, and Roanoke City Schools are doing so as quickly as possible. The school board seems all but certain to approve a calendar Wednesday that sends Roanoke students back to class on August 29th.
Administrators believe an earlier start provides more days to prepare students for the standardized tests in spring that measure student achievement: SOL's in all schools and Advanced Placement exams in high schools. SOL tests also determine Virginia school accreditation.