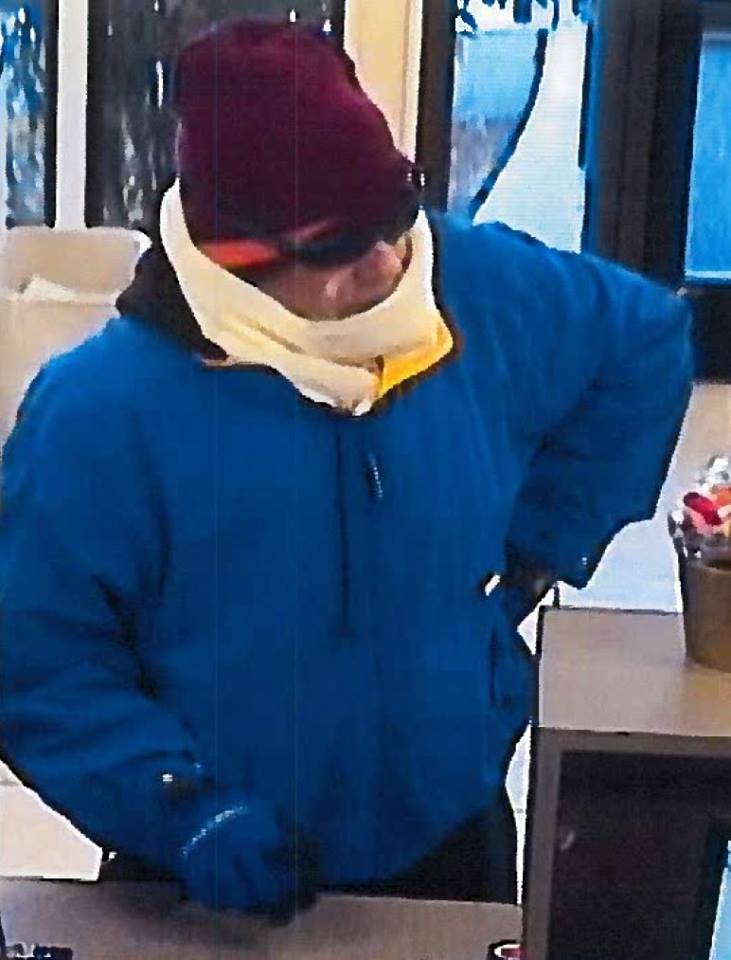 UPDATED 5:25 pm — Police identify the suspect Peter John Bell, age 54, of Roanoke.  He is charged with robbery.
UPDATED 3:30 pm — Police say the suspect is now in custody, and further information will be released shortly.
—
From Roanoke City Police: We are investigating a bank robbery. A photo of the suspect can be seen to the left. At this point it appears the suspect walked into the HomeTrust Bank in the 2800 block of Brambleton Avenue at around 9:39 this morning. There was a threat of a weapon but no weapon was displayed. The suspect left with an undisclosed amount of money. He was last seen in a silver vehicle and that vehicle was heading west on Fleetwood Avenue, which runs parallel to Brambleton. Call 540-853-5959 or 540-344-8500 if you can help.