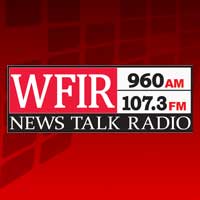 CHRISTIANSBURG, Va. (AP) _ A student who hid from a gunman as he shot two women at a southwest Virginia community college says he attempted to lure more students out of hiding by pretending he was a police officer.
Clara Keller told The Roanoke Times that she didn't take the bait and waited with four friends under a desk until the shootings ended Friday at New River Community College's satellite campus in Christiansburg.
Police have identified the shooter as 18-year-old Neil Allan MacInnis, a student at the college.
He is charged with two counts of malicious wounding and two counts of using a firearm in the commission of a felony. It is unclear whether he has an attorney.
The conditions of the two women injured in the shooting were not immediately available Saturday.