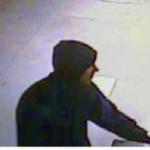 Roanoke Police hope store surveillance photos will help them nab the man who broke into the Crossroads Mall KMart early Easter Sunday morning and stole some jewelry. Police are not saying how much was taken. Police ask anyone who might have information on the suspect's identity or whereabouts to contact them.
(Continue reading for the full Roanoke Police news release and more surveillance photos)
Here are the three photos released by Roanoke Police: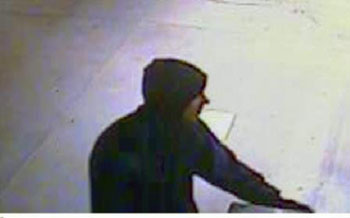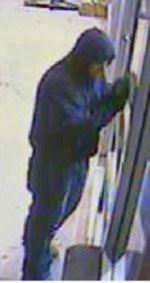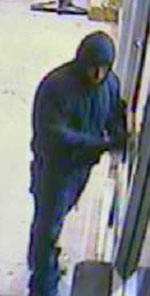 Surveillance photos
Here is the full information as posted on the Roanoke Police Facebook page:
On April 8, 2012, at 3:41 a.m. officers responded to KMART located in the 1400 block of Hershberger Road. Upon arrival officers determined that entry was forced into the building and jewerly was taken. Surveillance photographs of the suspect are below. If you have information about the identity and/or whereabouts of the suspect please DO NOT post that information to our Facebook wall. Instead, send a private message through our Facebook page, e-mail police@roanokeva.gov, or call (540) 853-5959 or Crime Line at (540) 344-8500. Crime Line may offer a monetary reward for any information leading to an arrest.