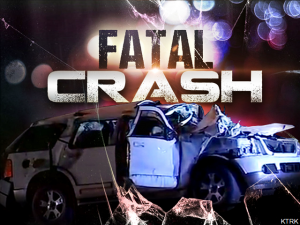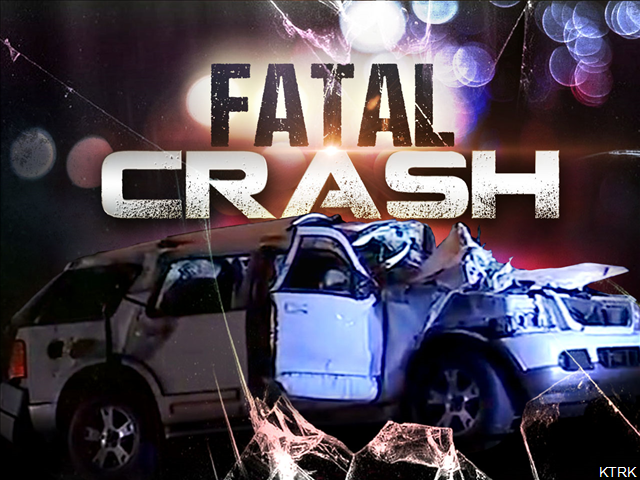 A Mississippi man is dead and  two people were taken to the hospital this morning following a vehicle crash on I-81 at mile marker 168 in Botetourt County. Authorities said a vehicle was speeding when it took the exit ramp, then rear ended a tractor-trailer parked on the side of the ramp.
NEWS RELEASE: BOTETOURT COUNTY, Va. – Virginia State Police is investigating a two-vehicle crash, which resulted in a fatality.  The crash occurred Tuesday (Feb 8) at 4:20 a.m. on Interstate 81, at the 168-entrance ramp in Botetourt County.
A Chevrolet was traveling south on Interstate 81, when the vehicle came through a Botetourt County Sheriff deputy's radar at 99 mph.  The deputy activated his emergency equipment and attempted to stop the Chevrolet.  The vehicle would not stop and continued south.  The deputy discontinued the pursuit when he lost site of the vehicle.  As the deputy passed the 165-mile marker, a 911 call was received reporting a crash at the 168-entrance ramp on the southbound side.
The Virginia State Police Troopers responded to the scene to find 2018 Chevrolet Impala had exited the Interstate at a high rate of speed, crossed the road and struck a tractor-trailer that was illegally parked on the entrance ramp, and then caught fire.  Witnesses to the crash pulled the occupants from the vehicle as the Chevrolet was burning. 
The Chevrolet was driven by Errington F. Stenson, 27, of Gulfport, MS.  Mr. Stenson was wearing his seatbelt and was transported to Roanoke Memorial Hospital.
There were two passengers in the vehicle.  Ronnie E. Lankins, Jr., 33 of Gulfport, MS.  Mr. Lankins was injured and flown by Helicopter to Roanoke Memorial Hospital.  Gevante Dale Bolton, 28, of Beaumont, MS, died at the scene.
Speed was a factor in the crash and charges are pending.
The tractor-trailer driver was charged for improper stopping on the Interstate. 
The Virginia State Police Bureau of Criminal Investigation, the Virginia State Police Crash Reconstruction Team and the Virginia State Police Motor Carrier Team assisted with the crash.