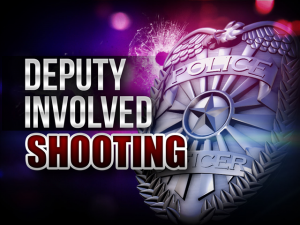 A special prosecutor has determined that two Montgomery County sheriff's deputies were justified in fatally shooting a county resident in August. Franklin County Commonwealth's Attorney A.J. Dudley says the two were reasonable in believing their lives were in immediate danger when confronting 18-year-old Taylor Tincher, who had a loaded handgun. Dudley says criminal charges against the deputies are not warranted, and none will be filed.
From Special Prosecutor A.J. Dudley: On August 25, 2018, 18-year-old Taylor Kiel Etienne Tincher, a resident of Montgomery County, Va., died from a gunshot wound sustained after an encounter with two Montgomery County Sheriff's deputies.  As a result, Montgomery County's Commonwealth's Attorney, Mary K. Pettitt, requested that the Circuit Court of Montgomery County appoint a Special Prosecutor.  On August 30, 2018, the Circuit Court of Montgomery County appointed me to serve as that Special Prosecutor.  My sole task is to determine whether any criminal charge is warranted under the circumstances surrounding Tincher's death.
The role of a Special Prosecutor is to review the facts and circumstances of a particular case and decide whether there is probable cause to believe a crime has been committed.  The evidence must show either (1) the presence of malice on behalf of the person or persons involved or (2) gross, reckless disregard for the life or safety of others, which is criminal negligence.
The Virginia State Police investigated Tincher's death and, on October 26, 2018, formally submitted to me a report including voluminous written records, the autopsy report, photographs, witness statements, and audio files. My conclusion of this case is also based on my discussion with the Medical Examiner who performed the autopsy and additional legal research on recent judicial pronouncements regarding an officer's use of deadly force.
Based upon the facts available to me at this time, the actions of neither Montgomery County Sheriff's Deputy warrant criminal prosecution.  Tincher's actions placed the deputies in a position where they reasonably believed that either of them personally, or other occupants in or about the residence at 940 Walton, were in imminent danger of death or serious bodily injury.  Tincher, armed with a handgun (later confirmed to be loaded with ammunition), ignored repeated commands from both his mother and law enforcement to disarm himself.   Thus, criminal charges are not appropriate under these circumstances, and none will be pursued.