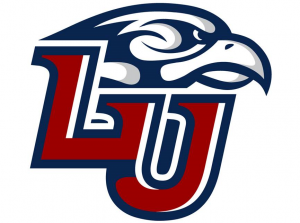 The Tennessee Titans traded up to select quarterback Malik Willis with the No. 86 overall pick on Friday during the third round of the 2022 NFL Draft. In two years as a starter, Willis threw for 5,107  yards, and 47 touchdowns.
(from Liberty.edu) Willis became the ninth player in program history to be selected in the NFL Draft when the Tennessee Titans picked him in the third round, earlier tonight.  He is the first Flame selected in the draft since wide receiver Antonio Gandy-Golden was taken in the fourth round in 2020 (142nd overall pick).
Willis comes the second-highest NFL Draft pick in program history. The Flames' top NFL Draft pick was Eric Green, who was selected in the first round (21st pick) by the Pittsburgh Steelers in 1990.
Liberty's other previous NFL Draft picks include Fred Banks (1985/Round 8/Cleveland Browns), Kelvin Edwards (1986/Round 4/New Orleans Saints), Richard Shelton (1989/Round 10/Denver Broncos), Green (1990/Round 1/Pittsburgh Steelers), Donald Smith (1990/Round 10/Minnesota Vikings), Rashad Jennings (2009/Round 7/Jacksonville Jaguars), Walt Aikens (2014/Round 4/Miami Dolphins) and Gandy-Golden (2020/Round 4/Washington Redskins).
Willis had an award-winning season in 2021. The quarterback was a semifinalist for the Davey O'Brien National Quarterback Award and the Maxwell Award and a top 10 candidate for the Johnny Unitas Golden Arm Award.