Local Business and Economic Development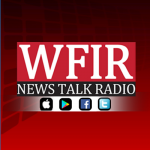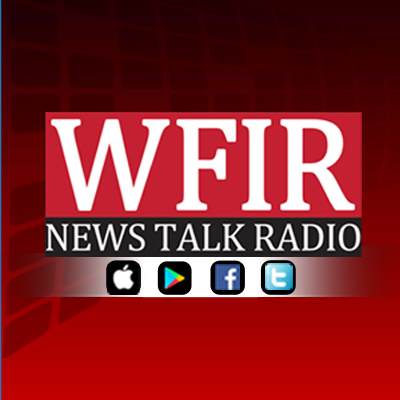 A coalition of Appalachian environmental groups hopes some abandoned coal mines can take on new lives as economic ventures like solar farms. They have identified 20 now-abandoned mine sites in four coalfield states — including Virginia. Among their suggested new uses: solar energy farms, but critics say the funds needed to so would be a misuse of taxpayer dollars. WFIR's Evan Jones has more:
It has been one week since Amazon announced it will build a new headquarters complex in Alexandria — and the major role Virginia Tech played in Amazon's decision became clear. The decision is seen by many as significantly elevating Tech's global stature and role into the next century. WFIR's Evan Jones has more: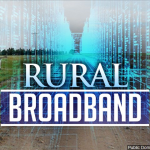 Botetourt County and rural electric cooperative are combining forces in efforts to attract a state grant, one that would help bring broadband internet access to some areas of the county where it is currently not available. Proponents say providing broadband service to rural areas now is just as important as bringing electric service to them was in the 1930's and 40's. WFIR's Evan Jones has more:
11-19 Rural Broadband Wrap1-WEB
The grant application includes a public comment period that runs through November 30. Comments should be submitted by noon November 30 by mail, email or fax:
By mail:
Gary Larrowe
Botetourt County Administrator
1 West Main Street
Finacastle, Va 24090
Or by email to sfain@botetourtva.gov
Or by fax to (540) 473-8225.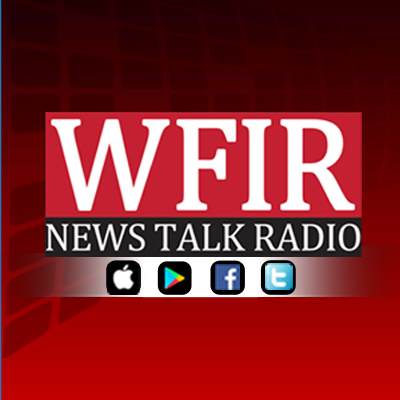 As the Southwest Virginia Wildlife Center deals with ongoing attorney costs, a fundraiser is planned for Monday at the Tanglewood Buffalo Wild Wings. WFIR's Ian Price has details on why the fundraiser is necessary:
It has been three months since Roanoke-Blacksburg Regional Airport was awarded a $750,000 federal grant to help bring new air service to the region. So far, it has not resulted in any new destinations, but airport officials say this takes time and patience. The grant allows the airport to guarantee revenue, provide free marketing and offer other incentives for new service. WFIR's Evan Jones has our update:
September was another good month at Roanoke-Blacksburg Regional Airport, continuing what has been a good year. September traffic was up 5% from the year before, and for the first nine months of the year, passenger counts are up more than 7%.
News release: The Roanoke-Blacksburg Regional Airport continues to see 2018traffic increase with September traffic up 5.0% ona year over year basis. September 2018 saw 52,860 passengers fly via ROA compared to 50,313 in September of 2017 an increase of 2,547 passengers. Strong community support, an improved regional economy and airline operational reliability have all played roles in the continuation of sustained passenger growth, which began in September of 2016. September 2018 saw 5.0% passenger growth over September 2017. Year to date 2018 traffic is up 7.1% versus 2017, which equates to 32,178 more passengers. At this pace the airport is on track to have its busiest year since 2007. "We are pleased to see this positive trend continue through the summer of 2018, especially given our strong traffic numbers in 2016 and 2017," stated Timothy T. Bradshaw, A.A.E., executive director of the Roanoke Regional Airport Commission. "Passenger demand is a critical factor when speaking with airlines regarding improving and increasing air service to our region. Our customers are using our existing air service and the carriers have taken not e. We appreciate the support of our community choosing to fly ROA. Between our traffic growth a nd Small Community Air Service grant we are hopeful of obtaining additional air service". The   Commission continually works with the airlines to improve reliability, reduce air fare and upgrade equipment serving the region. This has played a significant role in the increase of passengers using the airport. In addition, the commission has invested resources to promote the services available at ROA and sincerely thanks our customers for choosing to fly ROA.
The Republican seeking to replace Rep. Bob Goodlatte in Congress says we can fix congestion issues on Interstate-81 without raising taxes. WFIR's Ian Price has more:
The full interview with Del. Ben Cline can be heard below.
A two-in-one downtown ribbon cutting of sorts today in the Ponce de Leon building on Campbell Avenue– with both elements geared toward men."Modern Gentlemen's Brotique" is a menswear store that includes "The Den Gentlemen's Grooming". Brotique operator Jay Hamm says the idea to open this might best be described as a team effort:
So Hamm says he gets to do the designing, and she will handle the office part. The business is located inside the Ponce de Leon building.
Roanoke Mayor Sherman Lea and other dignitaries were on hand to cut a ribbon this morning as SpringHill Suites by Marriott celebrated the completion of an 8-month conversion and makeover from the former Cambria Suites nameplate. There's a new restaurant called "The Valley," an indoor swimming pool and designated workspaces in every suite. Steve Clark is the general manager of the 127-suite hotel on Reserve Avenue. Clark says a partnership with the adjacent Virginia Tech-Carilion campus next store is has been very beneficial.