Environment and Outdoors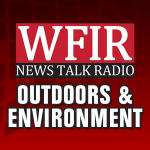 The Roanoke Outside Foundation has announced a $100,000 campaign to raise money to support and develop outdoor assets and businesses in the Roanoke Region. "Project Outside" is a described as a community fund to support outdoor capital improvement projects, maintain key outdoor assets, and to help launch and support businesses in the outdoor sector. Pete Eshelman is the Foundation's director; he says Project Outside will be an ongoing fundraising and grant campaign – targeted towards the larger outdoor parks and amenities in the Roanoke Region:
(release from Roanoke Outside Foundation) the Roanoke Outside Foundation, a program of the Roanoke Regional Partnership, announces a $100,000 campaign to raise money to support, develop, and foster outdoor assets and businesses in the Roanoke Region.  Project Outside is a community fund created by businesses, governments, and individuals to support outdoor capital improvement projects, maintain key outdoor assets, and help launch and support businesses in the outdoor sector. It is a partnership between the Roanoke Outside Foundation and land managers (i.e. local governments, ATC, NPS, etc.) of identified regional outdoor assets. Project Outside funds will be used to fill maintenance funding gaps in projects or initiatives and pool resources to tackle new outdoor infrastructure projects. 
"We have to ensure that we don't love our outdoor assets to death," said Pete Eshelman of the Roanoke Outside Foundation. "The COVID-19 pandemic has made that even more apparent with local recreation areas seeing an upwards of 200% increase in usage. "While it seems that we should be celebrating the fact that more people in our region are getting outside and enjoying all the natural assets we've worked so hard to promote, it's actually generating even more wear and tear. Parks, rivers, greenways, and public spaces don't bounce back on their own and unfortunately, our region isn't currently investing in these areas at a rate that will allow us to capitalize on our community strength."
The goal is to raise $100,000 this year, and then keep it going. This is our time to invest in our community strength – the outdoors – to continue positioning the Roanoke Region as a preferred place to live, work, play, and visit.  A 2018 study by Roanoke Outside, "Roanoke Region Outdoor Impact, Infrastructure, and Investment Study" identified opportunities for improvement, enhancement, and trouble spots. The key area of concern, echoed by local land managers, was adequate funding for maintenance of key regional outdoor assets. Corporate supporters are leading the charge with $50,000 already pledged from Anthem, Carilion Clinic, Freedom First Credit Union, Haley Toyota, Hydro Flask, Member One Federal Credit Union, and Orvis.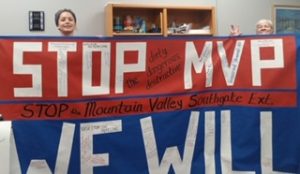 Members of the Blue Ridge Environmental Defense League will be presenting a special unity banner tomorrow afternoon to encourage the efforts being made against the Mountain Valley Pipeline. WFIR's Rachel Meell has the story: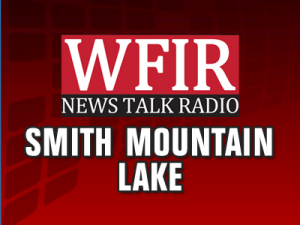 Officials at Smith Mountain Lake State Park say the visitors this summer have uniformly been on their best behavior when it comes to social distancing. Park Manager Brian Heft says park the visitor count for the summer is about 14% higher than last year, and even though it may be an outdoor destination, there are social distancing regulations that still apply — and on a few occasions, they have had to turn aside visitors planning to hit the beach. More from WFIR's Evan Jones: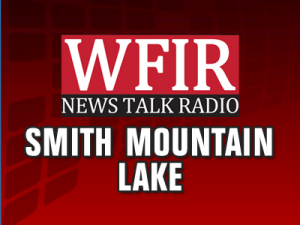 It has been a banner year at Virginia's state park system – but state officials report more littering and damage than normal. That's at least partly true at Smith Mountain Lake State Park, as WFIR's Evan Jones reports.
RICHMOND, Va. (AP) — Virginia's state parks have experienced a surge in visitors during the coronavirus pandemic. But their popularity has led to an increase in littering and alcohol use as well as environmental damage and people taking dangerous risks to post photos on social media.
The Richmond-Times Dispatch reported Thursday that state parks saw 120,000 more visits than they did last June.
Melissa Baker, director of Virginia State Parks, said some of the problem could stem from visitors who "don't understand the purpose of the facility," though the park system is "very thankful that people are finding us that weren't our standard users before."
At Buffalo Mountain Natural Area Preserve in Floyd County, heavy trail use and hikers going off the trail have caused erosion and had an adverse affect on fragile, rare plants.
Bull Run Mountains Natural Area Preserves experienced attempted looting of a Civil War-era quarry trench.
Cape Charles Natural Area Preserve was closed in July and won't reopen until at least October because visitors were using a boardwalk to jump onto fragile dunes at the edge of the Chesapeake Bay. The jumping compromised the pilings holding up the boardwalk.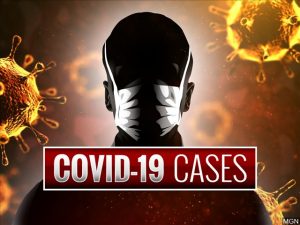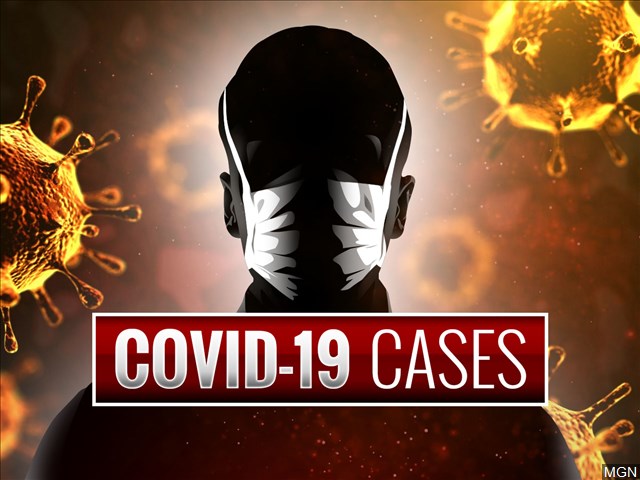 According to the latest numbers released this morning from the Virginia Department of Health there are 22 new probable or confirmed coronavirus cases being attributed to the Roanoke Valley. State health officials report 5 new cases in Roanoke City, 7 new cases in Roanoke County, and 3 new cases in Botetourt County and 7 new cases in Salem.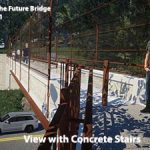 Those have hiked the popular McAfee's Trail from Route 311 in Roanoke County know its somewhat of mad dash to cross from the parking lot to the trailhead – with a blind curve making it a bit of an adventure. Now VDOT plans to build a pedestrian bridge – and they're asking for public feedback as WFIR's Gene Marrano reports:
See link to comments/design page at www.virginiadot.org/TrailBridgeatRoute311.
Could the decision by Dominion Energy and Duke Energy to abandon the Atlantic Coast Pipeline foretell what might happen to the Mountain Valley Pipeline? WFIR's Gene Marrano spoke about that with a local environmentalist: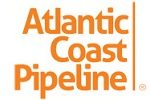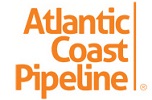 The U.S. Supreme Court has struck down an appeals court ruling that would have blocked construction of the Atlantic Coast Pipeline beneath the Appalachian Trail. The Richmond Times-Dispatch reports that the court voted 7-2 to overturn the ruling by the 4th U.S Circuit Court of Appeals, based in Richmond. The ruling will allow construction of the 42-inch-wide pipeline to tunnel beneath the AT in the George Washington National Forest. The decision will also enable Dominion Resources and its partners to cross the Blue Ridge between Augusta and Nelson counties to complete the $8 billion, 600-mile project.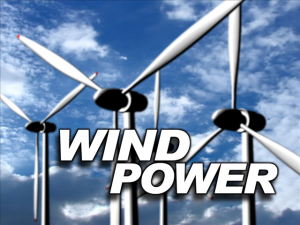 The Botetourt County Board of Supervisors recently voted to approve the Rocky Forge Wind Farm and make improvements to wind turbines. WFIR's Rachel Meell has the story:
Hundreds took part in protests for racial equality this past weekend in Roanoke. WFIR's Ian Price has more from a James Madison University social justice major who traveled for a peaceful demonstration.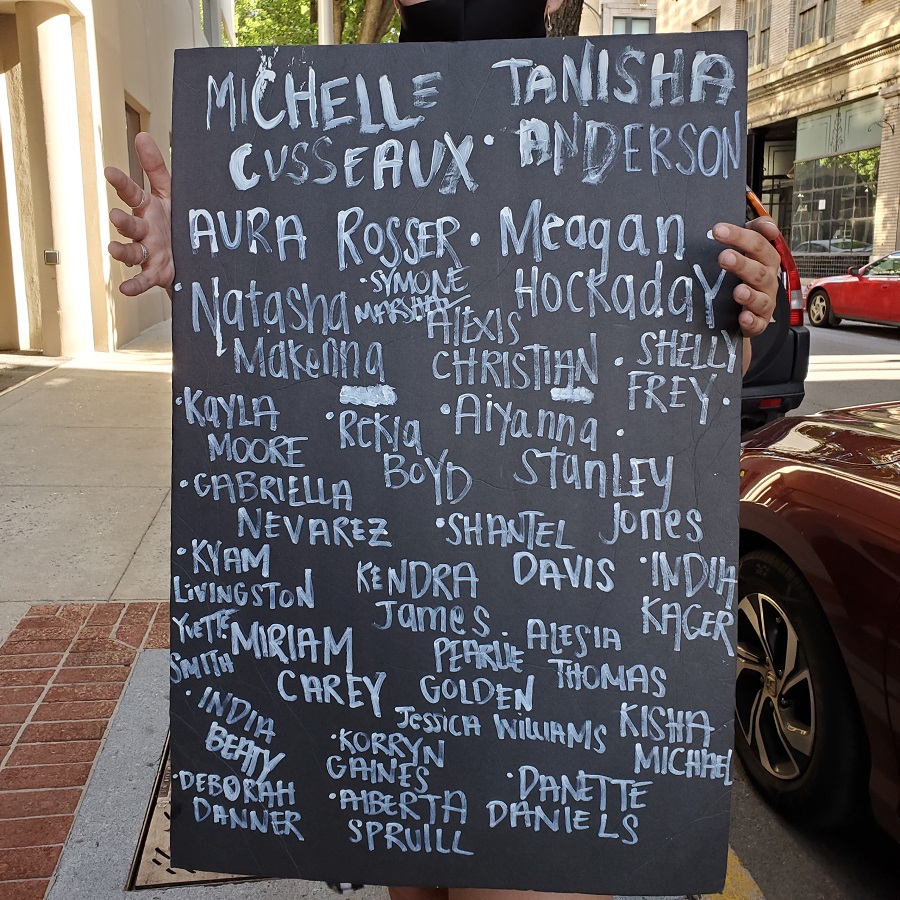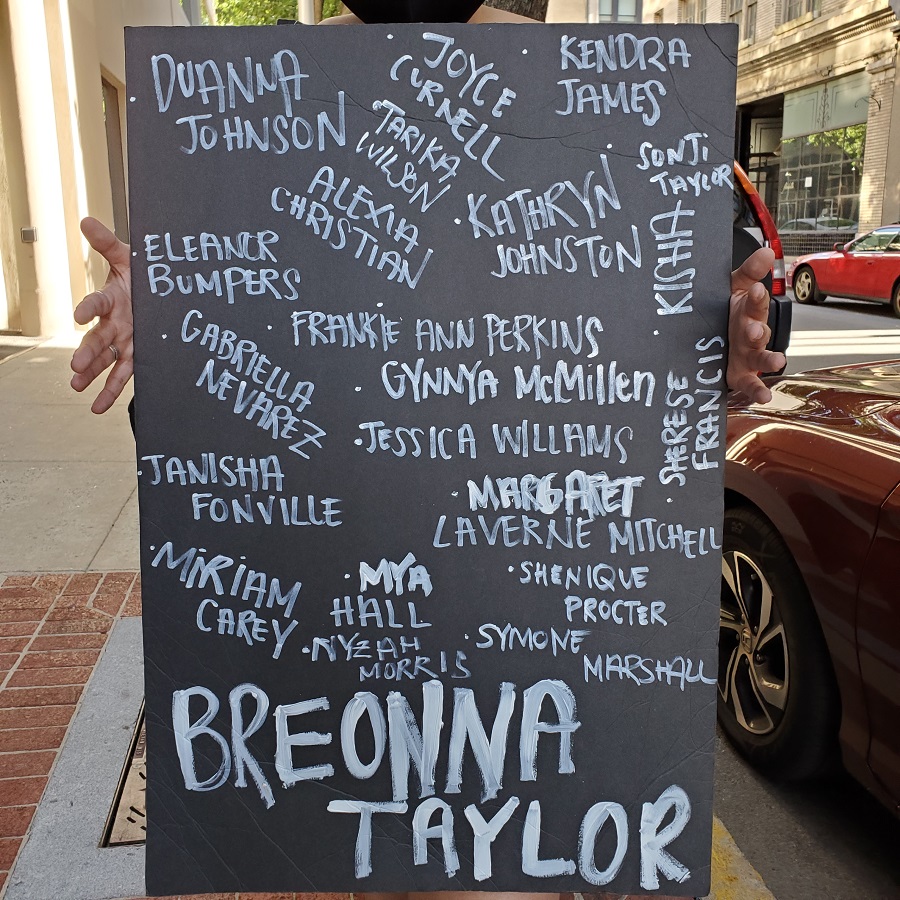 The following sound bit is Shaver describing the posters pictured above