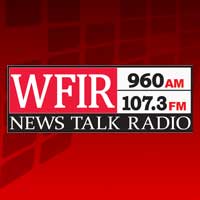 Virginia is launching a registry for residents to let friends a families know their health care wishes if they are unable to make their own decisions. It will securely store the documents on line, allowing medical providers, emergency responders and family members to honor their wishes. WFIR's Bob Clark has more on this story.
[audio:http://wfirnews.com/wp-content/uploads/2011/12/12-7-Health-Registry-Wrap-WEB.mp3|titles=12-7 Health Registry Wrap-WEB]
 Click here to learn more about the registry and to sign up.