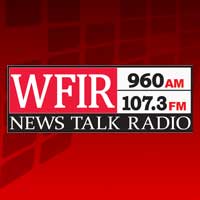 Virginia got a likely preview of next year's US Senate race when George Allen and Tim Kaine debated in Richmond yesterday head-to-head. The debate followed a highly-structured format for the most part, but as WFIR's Evan Jones reports, there was one moment when the two former governors went back and forth with each other.
[audio:http://wfirnews.com/wp-content/uploads/2011/12/12-08-Debate-Wrap1-WEB.mp3|titles=12-08 Debate Wrap1-WEB]
Neither Kaine nor Allen has won his party's nomination: both face primary opponents next June. Close to 50 Tea Party activists protested outside the debate, unhappy it excluded a Tea Party candidate and five other Senate hopefuls.