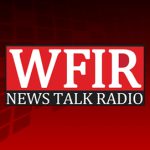 Two Roanoke men were charged with robbery after a store clerk in northeast Roanoke alleged being robbed over the weekend at gunpoint. Roanoke police say that two men entered the A&M Mart on Hollins Road with one carrying a revolver and demanding money. Less than 10 minutes before, officers received a call that a man was robbed while he sat in his car in the store's parking lot. 27-year-old Donald Paul and 25-year-old Schneider Fleury were arrested and charged with robbery.
From Roanoke Police: On Saturday night [8/26/17] at 11:12 pm a man reported being robbed at gunpoint by two individuals as he sat in his car in the parking lot of a convenience store in the 2200 block of Orange Avenue NE. One of the two suspects brandished a revolver at the victim and took an amount of money. The victim was not hurt. He told responding officers that the two suspects left in an older model gray Dodge Charger and he observed the vehicle turn north from Orange Avenue onto Hollins Road NE.
While officers were still speaking with the victim, another robbery call was dispatched at the A&M Mart in the 2500 block of Hollins Road NE [exact time was 11:21 pm]. A store clerk told officers that two suspects entered the store, one of them holding a revolver, and demanded money. The victim said the suspects left the store after taking money out of the cash register. No one was hurt. The suspects matched the descriptions of the two suspects who robbed the man on Orange Avenue.
At approximately 11:39 pm an officer observed a vehicle matching the suspect vehicle traveling south on Plantation Road NE. The officer followed the vehicle at a distance and observed it pull into the Frontier Apartments in the 4300 block of Plantation Road NE. Officers made contact with the vehicle's occupants and, following their investigation, arrested Donald Paul, age 27, of Roanoke, and Schneider Fleury, age 25, of Roanoke, and charged them both with one count of robbery for the incident at the A&M Mart. They were taken to the Roanoke City Jail. In their continuing investigation officers recovered a revolver and cash as potential evidence in the robbery. The investigation is ongoing and additional charges are pending.