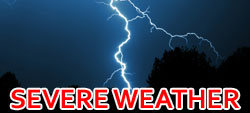 The storms the moved through the Roanoke Valley Saturday morning and early afternoon left behind some flooded roads and power outages. 
Some of the power outages were reported around Valley View Mall in Roanoke City and many roads were flooded around Tanglewood Mall in Roanoke County.  At one time, police reported that Route 419 in front of Tanglewood was impassable because of storm runoff.  After the sun came out, the water quickly receded.
 At 1:20 p.m. Roanoke County police reported flooding in these areas:
Merriman / Starlight
Bent Mountain/Cotton Hill
Circle brook / Ogden
8700 Bent Mountain
Penn Forest / Kenwick Trail
Electric / Starkey
 Valley View Mall and traffic lights in the Valley View and Hershberger Road area were without power after the storms.  As of 5:00 p.m., Appalachian Power Company was reporting that nearly 2,000 residential and business customers were still without electricity.