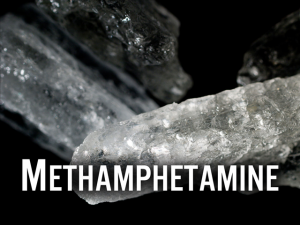 A Roanoke man faces more than 18 years in federal prison for trafficking large amounts of methamphetamines from Arizona to the Roanoke Valley. The U.S. Attorney's office says 45-year-old Curtis Hilton was sentenced today. Prosecutors say Hilton had previously entered guilty pleas for conspiring with others to distribute the meth across the region.
Here is the U.S. Attorney's Office news release: ROANOKE, VIRGINIA – A Roanoke man, who trafficked large quantities of methamphetamine from Arizona into the Roanoke Valley for redistribution for resale, was sentenced today in the United States District Court for the Western District of Virginia in Roanoke, Acting United States Attorney Rick A. Mountcastle announced. Curtis Ronnie Hilton, 45, was sentenced today to a term of 220 months' imprisonment.
Hilton previously entered guilty pleas to one count of conspiracy to possess with the intent to distribute and to distribute 500 grams or more of methamphetamine and one count of being a previously convicted felon illegally in possession of a firearm. Moreover, Mr. Hilton was also found to be in violation of his supervised release. He was sentenced to an additional term of imprisonment of 60 months for that violation. According to evidence presented at previous hearings by Assistant United States Attorney Ashley B. Neese, from at least April 2015 until June 2016, Hilton, and others, conspired to distribute methamphetamine in and around the Roanoke Valley.
If this matter had gone to trial, the United States would have proven that Hilton had asource of supply in Arizona that was shipping methamphetamine to the defendant for redistribution throughout the Western District of Virginia. Evidence would have also shown that Hilton was a large-scale distributor who directed numerous other co-conspirators to distribute the methamphetamine he was receiving upon its arrival in the Western District of Virginia. Several of them, including Brandi Doss and Joy Mason, among others, have been convicted of federal methamphetamine charges in a corresponding prosecution.