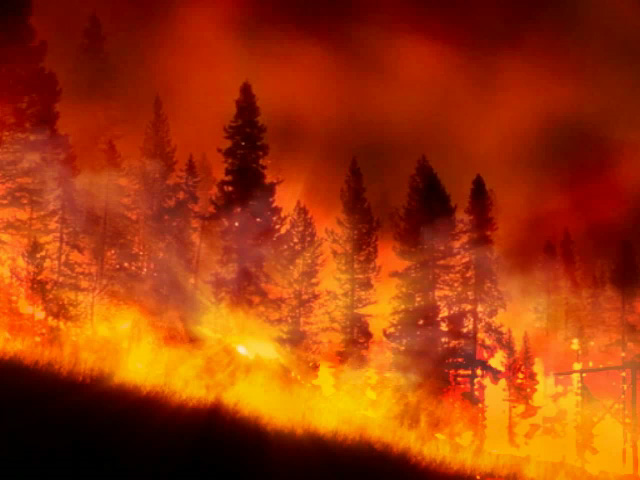 From Botetourt County:Fincastle, VA – Firefighting crews have been battling a brush fire in the 300 block of Purgatory Mountain Road in the Buchanan area since early afternoon on Saturday, March 3, 2018. At 12:15 p.m., fire and EMS crews were alerted of heavy smoke in the area of Purgatory Mountain from Interstate 81. Upon arrival, crews found fire progressing into the woods. The fire appears to have started from a downed electrical line.
Personnel from throughout Botetourt, Rockbridge, Roanoke and Alleghany Counties, in conjunction with the Virginia Department of Forestry have been working to contain the blaze. At this time the fire is 100% contained by a path created by bulldozer.
Crews will be remaining on scene late into the evening and will be conducting back-burning operations in a section of the contained area. Residents in the area should be aware that flames and additional smoke may be visible; however, fire crews will remain on scene until the fire is extinguished.