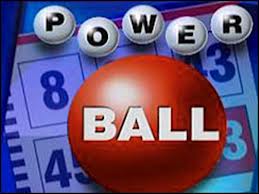 DES MOINES, Iowa (AP) _ Lottery officials say nobody has won the Powerball jackpot and the top prize will now increase to about $425 million for the next drawing, the largest jackpot ever for the game.
 Iowa Lottery spokeswoman Mary Neubauer said sales were strong over the holiday week for Saturday's drawing, which was estimated at $325 million before the numbers were picked. That was the fourth-largest jackpot in the game's history.
Neubauer says the jackpot for Wednesday's drawing could go even higher than the estimated $425 million because sales pick up in the days before record drawings.
The previous top Powerball prize was $365 million, won in 2006 by ConAgra Foods Workers in Lincoln, Neb.
The Powerball numbers for Saturday were 22-32-37-44-50, and the Powerball was 34.