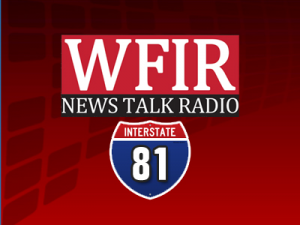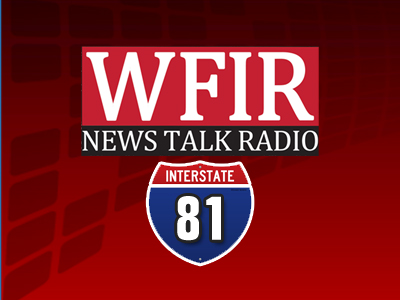 (VSP news release April 11) Additional information is available from the fatal crash on April 6th in Botetourt County.The driver of the Ford Fusion was identified as Juan Earl Hackley, 81, of Lanham, MD.  Mr. Hackley was not wearing his seatbelt and died at the scene.
The Toyota was driven by Cheyenne E. Clark, 18, of Wytheville, Va.  Ms. Clark was wearing her seatbelt.  She and her two passengers were transported to Roanoke Memorial Hospital for serious, but not life threatening injuries.
NEWS RELEASE (from April 6) : At 3:26 p.m. the Virginia State Police Division VI received a call of a reckless driver at the southbound,181 mile marker on Interstate 81 in Rockbridge County.  There were also multiple reports of Reckless Driving made on this same vehicle in Division III prior to the calls in Rockbridge County.
The 2014 Ford Fusion struck a vehicle in the rear at the 175 mile marker in Rockbridge and continued south without stopping.   A Virginia State Trooper located the vehicle traveling south at the 165 mile marker traveling at a high rate of speed, driving on the right shoulder of the roadway.
The trooper could not catch up to the violator until the 161 mile marker due to heavy traffic.  The Fusion would not yield to the emergency equipment and continued traveling at speeds of 90 to 100 miles per hour, while passing other vehicles on the right shoulder.  At the 155.2 mile marker the Fusion struck a 2010 Toyota Camry in the rear, the Fusion lost control and rolled over, ejecting the driver.
The three occupants of the Toyota, one adult female and two 17-year-old juveniles were transported to Roanoke Memorial Hospital for non-life threatening injuries.
The driver of the Fusion died at the scene.
More information will follow once notifications have been made.
PREVIOUS: Virginia's 511 traffic website says all southbound lanes of Interstate 81 are blocked in Botetourt County for a security or police activity. All southbound traffic is being taken off the roadway at Exit 156 and sent down US 11 to Cloverdale.
There are not details yet on the exact nature of that activity. Traffic cameras that are normally operating along that part of the interstate are not currently in use; it is unclear if that is a directly connected to the current activity.
From 511Virginia: On I-81 at mile marker 155 in the County of Botetourt, motorists can expect delays due to other security/police activity. All South lanes are closed. Traffic backups are approximately 3.5 miles. All southbound traffic will be detoured off of I-81 South, onto Route 640, Brughs Mill Rd, onto US-11 South, and back onto I-81 South at Exit 150.