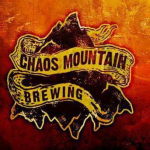 More beer in Franklin County! Chaos Mountain Brewing will create 5 new jobs and invest $250,000 to meet the demand for its products. The state has issued an $8000 grant for that expansion and Franklin County will match it.
(news release from Governor Northam's office)  The company will add new production capacity and packaging equipment to meet demand for its product. Chaos Mountain has also committed to sourcing nearly half of its agriculture purchases from Virginia farms over the next three years. "Chaos Mountain's continued growth and investment in Franklin County is great news for Virginia's booming craft beer industry and for our economy overall," said Governor Northam. "Investments like these create jobs, open new markets for Virginia's farmers, and support tourism in Virginia's rural economy. Working together, we can continue our progress growing and diversifying Virginia's economy."
"By committing to sourcing hops, honey and fruits from Virginia, Chaos Mountain is continuing to support local farms and creating beer that highlights Virginia's terroir," said Secretary of Agriculture and Forestry Bettina Ring.