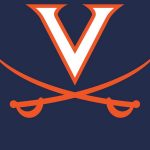 LOUISVILLE, Ky. (AP) — Reece Beekman posted a double-double, Kaden Shedrick carried Virginia to a huge first-half lead and the Cavaliers held on to beat Louisville 71-61 on Saturday in a regular-season finale.
Beekman had 15 points, a career-high 12 rebounds, five assists and five steals for the Cavaliers (18-12, 12-8 Atlantic Coast Conference), who secured the sixth seed to the conference tournament that begins Tuesday at the Barclays Center in Brooklyn.
Shedrick scored 16 of his career-high 20 points when he was perfect on seven shots from the floor to help Virginia build a 19-point halftime lead that the Cavaliers used to withstand a Cardinals surge in the second half. Beekman had 15 points and Armaan Franklin 11 of his 13 in the second half. Kody Stattmann finished with 11 points.