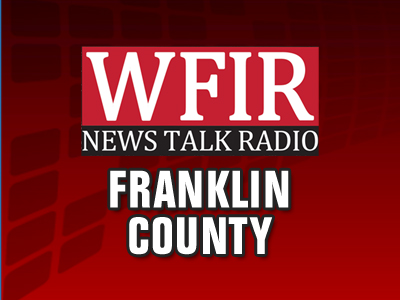 The Franklin County Sheriff's Office arrested a man for breaking and entering using home surveillance footage. Authorities say 21-year-old Alexander Gill of Hardy was arrested after he was located wearing the same clothes he was in the camera footage from just after 4:30 Sunday morning. He's facing several charges including burglary and two felonies for property damage over $1,000.
Press release from 3/21/23 –Around 4:35am on Sunday, March 19th, 2023, the Franklin County Sheriff's Office was dispatched to the 4000 block of Hardy Road for a possible breaking and entering in progress. Deputies immediately responded to the scene and interviewed the caller to gather additional information. During the investigation, the homeowner was able to provide camera surveillance from outside of the home, which provided a clear description of the suspect and their clothing.
In canvassing the area, deputies located a male subject who matched the physical description of the assailant and was wearing the same clothing as depicted in the video surveillance. The male was identified as 21-year-old Alexander Bryce Gill of Hardy, Virginia. He was arrested and charged with two felony counts of statutory burglary of dwelling and two felony counts of intentionally damaging property over $1000. Gill is being held without bond at the Western Virginia Regional Jail.