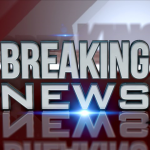 (UPDATE)  The victims have now been identified as Jacob Sallah, 42 of Roanoke and Travis Turnage, 37 of Franklin County
Roanoke Police say two men were shot to death late last night at a home in northwest Roanoke. Officers say in happened on Hanover Avenue, just off Orange near Addison Middle school. Police arrested 30-year-old Dominic Townes of Roanoke this morning and changed him with two counts of second degree murder. The victims' names have not yet been released.
From Roanoke City Police: On October 30, 2018 at around 10:30 p.m., Roanoke Police responded to a report of two subjects shot in the 600 block of Hanover Ave NW. Upon arrival, officers located two adult males inside the residence deceased from gunshot wounds. The identities of the victims are being withheld pending notification of next of kin. At around 8 a.m., officers located the suspect Dominic S. Townes, 30 of Roanoke, in the 1000 block of Hunt Ave NW. Townes was arrested and taken into custody without incident. He is charged with two counts of Second Degree Murder. This investigation is ongoing.