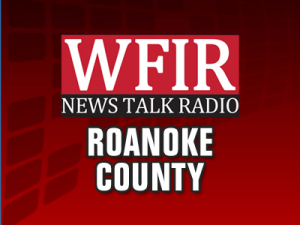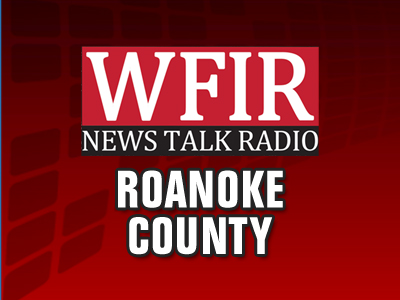 Three members of the Roanoke County Board of Supervisors now have the Republican party's nomination to seek re-election. Phil North, Jason Peters and David Radford collectively cite their record on conservative values, economic development, education, public safety and transportation.
NEWS RELEASE: The Roanoke County Board of Supervisors incumbents from Hollins, Vinton and Windsor Hills magisterial districts announce their party nomination to run for re-election in the November 2 General Election.
Phil C. North, Hollins, Jason Peters, Vinton and David Radford, Windsor Hills will each represent the Republican Party this fall on the ballot.
Each of the three candidates have and continue to support:
Conservative Fiscal Values
Transportation Safety Improvements
Economic Development
Quality Education, Facilities and Funding
Public Safety Improvements for Fire & Rescue, Police and Sheriffs
Several examples are:
Conservative Fiscal Values

Moved up the capital timeline for Hollins Library from 2030 to 2026 to avoid $6M higher cost.
Lower business license taxes in 2018 and 2019.
Stable real estate tax rate for 14 straight years.

Transportation Safety Improvements

Supported Smart Scale State funds amounting to $42.5M for safety improvements of which some examples are:

460 East corridor, Hollins Plantation Road and Tanglewood route 419-220 diverging diamond interchange improvements.

Economic Development

Over last two years supported $277M in county local investment and 1,600 jobs. Some examples are:

Metis Holdings redeveloped offices in Oak Grove.
Carilion Clinic, Tanglewood Mall, for a children's pediatric clinic to open in fall 2021.
Mack Truck facility in Glenvar.
In Vinton Billy Byrd Apartments, Roland Cook Lofts and Vinyard Station repurposing former schools and auto dealer.

Broadband funding to advance broadband coverage initiatives.
Adopted 419 Town Center Plan and Hollins Center Plan into the Roanoke County Comprehensive Plan and continued development of Oak Grove Center Plan with Roanoke City and other stakeholders.

Quality Education, Facilities and Funding

Local apprenticeship program to match local businesses with students.
Improved schools capital funding by $14M over 10 years. (2020)
County School funding held harmless in 2021 due to Covid Pandemic and lower enrollments.
Supported the 2020 Regional Career and Technical Education Center (CTE) Study.
Provide schools operating funds derived from a local joint county- schools nationally awarded funding formula based on school enrollments and economic growth.

Public Safety Improvements for Fire & Rescue, Police and Sheriffs

Received Federal Grant (SAFER) to enhance Fire & Rescue response with additional 15 emergency responders.
Support improved compensation for police, fire and rescue, and sheriffs.(2021)
Advocate for a new fire & rescue station in Bonsack 460 corridor. (2021)