Local Government, Civic Affairs and Education
Live music on the free Star Line Trolley, a new "Writer By Bus" who will ride the Valley Metro transit system and the journal about it – and four buses featuring the works of local artists. The Ride Solutions "Art By Bus" program is back for the next month.  The works of art revealed on buses today come from Roanoke City's collection – mostly pieces purchased by local artists. Former Roanoke Times reporter Tim Thornton is the 20-18 "Writer By Bus." Jeremy Holmes is the program director: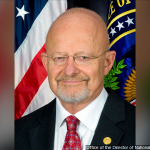 ROANOKE, Va. (AP) – Lt. Gen. James Clapper is scheduled to speak at Roanoke College on "Ethics and the Current and Future Importance of Intelligence Gathering."
Clapper was nominated by President Barack Obama in 2010 to serve as U.S. Director of National Intelligence. He served in that position until 2016.
Clapper is slated to speak at the college on March 22 as part of the Henry H. Fowler Program and the Delta Gamma Ethics in Leadership Program. Clapper will continue this year's academic theme, "The Next America."
Clapper, a retired lieutenant general in the U.S. Air Force, has held a variety of defense and intelligence positions.
The event is free and open to the public.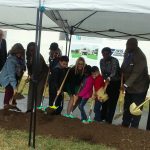 A ceremonial groundbreaking today for the new Fallon Park Elementary School in southeast Roanoke. The 21 million dollar project will be built in three phases and wrapped around the existing school. Only the gym and a re-purposed cafeteria will remain from the current facility. Phase One is scheduled for completion this December and the entire build is expected to be finished by the summer of 2020. Nikki Mitchum is the principal at Fallon Park:
(Carilion release) Cynda Ann Johnson, M.D., founding dean of the Virginia Tech Carilion School of Medicine, has announced her plans to retire. She will stay in her position this year while a search for her replacement is underway.
"Being founding dean of the Virginia Tech Carilion School of Medicine and creating a school from scratch has been an amazing experience," said Johnson. "From the unique, patient-centered curriculum that we created, to the high caliber students and graduates, and faculty who deeply care about teaching and mentoring, leading this school has exceeded my expectations in every way."
In January 2007, Carilion Clinic, Virginia Tech, and the governor of Virginia announced plans for the Virginia Tech Carilion School of Medicine and Research Institute. In November of that year, Carilion Clinic and Virginia Tech announced that Johnson would be the school's founding dean. Johnson arrived in Roanoke, Virginia, in January 2008 to oversee the creation of a new allopathic medical school including accreditation, curriculum, admissions, policies, faculty appointments, and staffing.
"Not too many people these days can say they built a medical school from the ground up, particularly one with such a stellar reputation," offered Nancy Howell Agee, president and CEO of Carilion Clinic, who was part of the hiring committee that selected Johnson. "We knew we needed someone special for the job, and Cynda surpassed expectations – not only ours, but the community's—at every step of the way."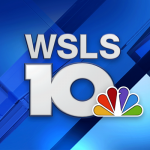 WSLS-TV plans to move from its long-time downtown Roanoke studio to a former warehouse in the area behind Magic City Ford Lincoln. Station officials say television has changed in the 63 years Channel 10 has been downtown, and it is time to move into studios that meet today's needs. The station's new home will undergo extensive renovations before everyone moves in late this year.
News release: WSLS 10 has agreed to purchase the former Grainger warehouse in Roanoke, and will move to this location in late 2018.  A new state-of-the-art studio and facility will accompany the move. "WSLS has been in its current location since the 1950's, and while the facility has served us well, television has changed a great deal and the time was right for a move." said Vice President and General Manager Jaimie León. "Roanoke wants its business community to be successful and grow, and the new location for WSLS Channel 10 will enable the station to do this. We appreciate the decision of WSLS to remain in the City of Roanoke, and look forward to their continued coverage of the events that better inform our citizens," Roanoke Mayor Sherman Lea said. The station plans to sell its property located in downtown Roanoke at 401 3rd St SW along with the parking lot on Church Ave.