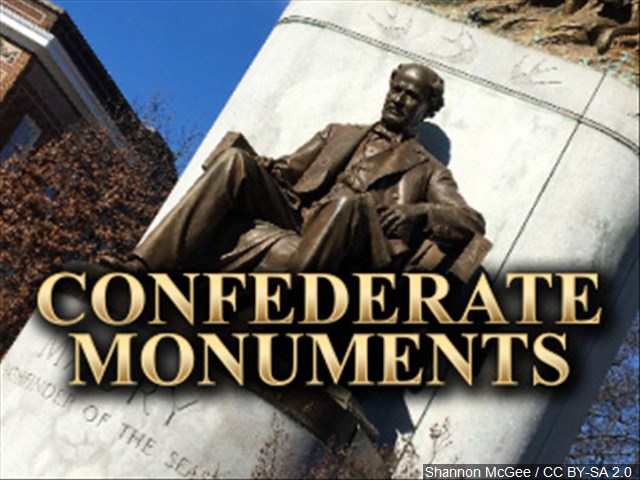 RICHMOND, Va. (AP) – A Richmond city councilman is reviving a push to seek autonomy that would allow the city to decide what to do with its most prominent Confederate monuments.
The Richmond Times-Dispatch reports City Councilman Michael Jones revived a resolution this week that if approved would ask the state legislature for the power for the council to decide the monuments' future. A state law currently on the books prohibits local governments or others from disturbing or interfering with memorials to war veterans.
Last year, the City Council voted down a proposal from Jones proposed seeking the state's authority to remove five Confederate statues.
Jones' move comes after a commission recently recommended removing one statue and adding historical context to the rest.
His measure was referred to a committee that meets next in August.