Local Government, Civic Affairs and Education
ROANOKE, Va. – The Roanoke Regional Airport Commission has placed Timothy Bradshaw, Executive Director of the Roanoke-Blacksburg Regional Airport and Richard Osbourne, Director of Planning and Engineering on administrative leave pending the completion of an internal investigation regarding a procedural matter. The Commission has appointed David Jeavons, CPA, Director of Finance and Administration, to act as Interim Executive Director.
The decision to place these individuals on leave was made to protect the integrity of this process and to enable an unbiased, thorough and efficient review of the facts. As an employee matter, the Commission will not comment further so as not to jeopardize the investigation and its progress.
This action is not expected to impact day-to-day airport operations or interfere with travel plans during the upcoming holiday season.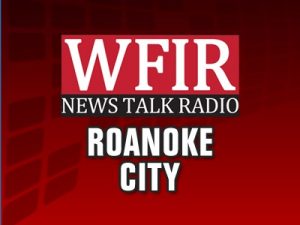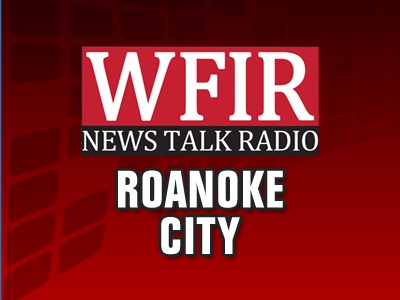 The city council election made history earlier this month as Roanoke voters have elected the first majority Black city council. WFIR's Rachel Meell explains how diverse the council has become:
Via a video presentation this morning, Roanoke County School Board Chairman Mike Wray delivered the State of the Schools Address. Wray says 6 public schools in Roanoke County haven't seen significant upgrades for more than 40 years. He says the School Board is working to address infrastructure issues with the Board of Supervisors – but that more state funding is needed as well. The Cave Spring district supervisor praised the school system for its resiliency during the pandemic- but also sounded this warning note: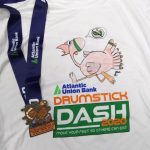 The Atlantic Union Drumstick Dash supports the Roanoke Rescue Mission's food service program and urges more people to sign up and run or walk (drumstickdash.net) any time by the end of November. As of yesterday the Drumstick Dash was at about 70 percent of its normal registration level, for a 5K race typically run on Thanksgiving morning. Packet pickup is curbside at the Rescue Mission – all runners get a finishers medal.  Race director Kevin Berry was live in studio this morning, along with Director of Development Becci Sisson from the Mission. Hear the complete interview below:
The non-profit Restoration Housing cut the ribbon this morning on its latest renovation of a dilapidated, older property in Roanoke – this time an 1890 house on Dale Avenue Southeast that will be used by ARCH services to shelter people that had been homeless in apartments. State grants and historic tax credits covered reconstruction costs for the "Queen Anne" style home. Restoration Housing is now focusing on Southeast Roanoke City, with another project on Dale Avenue and one on Stewart Avenue next in line. Jeanne McCormick is executive director for ARCH Services:
The Virginia Military Institute's Board of Visitors has appointed an interim superintendent, retired Maj. Gen. Cedric T. Wins. – the first African American ever in that post. The previous superintendent resigned as an investigation into alleged racism on the Lexington campus was initiated. Wins is a 1985 VMI graduate.
NEWS RELEASE: LEXINGTON, Va., Nov. 13, 2020—Retired Maj. Gen. Cedric T. Wins will serve as interim superintendent of the Virginia Military Institute following an affirmative vote by the VMI Board of Visitors Executive Committee. Maj. Gen. Wins is a 34-year veteran of the U.S. Army and a 1985 graduate of the Institute.
"The VMI Board of Visitors is pleased that Maj. Gen. Wins has agreed to lead the Institute during this critical time of transition," said John William Boland, president of the VMI Board of Visitors. "Gen. Peay's 17 years of service to the Institute were transformative, and I am confident that Maj. Gen. Wins' experience and values will provide steady and principled leadership as we continue to move the Institute forward."
During his time as a cadet at VMI, Wins was a standout basketball player who finished his basketball career as one of the top five scorers in school history. Over his four years at VMI, he helped lead the team from last place in the Southern conference to the Southern Conference finals during his first-class year.  In 1985, he graduated with a bachelor of arts in economics and commissioned into the Army as a field artillery officer.
Maj. Gen. Wins went on to a stellar career in the Army.  In his final command, Maj. Gen. Wins was the first Commanding General of the U.S. Army Combat Capabilities Development Command.  During his 34 years of service, he also held many other leadership and staff assignments, including in Headquarters Department of the Army and the Joint Staff at the Pentagon. His awards include the Distinguished Service Medal (with One Oak Leaf Cluster), the Defense Superior Service Medal, the Legion of Merit (with One Oak Leaf Cluster), and the Bronze Star Medal.  He holds two master's degrees, one in management from the Florida Institute of Technology and one in national security and strategic studies from the National War College.
"I am excited to return to VMI, a place that had an extraordinary impact on me as a leader and person," said Wins. "Now, more than ever, the lessons and values of VMI are needed in the world, and I am humbled to be a part of making that happen. I most look forward to leading the cadets and ensuring we have a safe and successful conclusion to the academic year, hit the ground running during the spring sports season, and continue fulfilling our vital mission of producing educated and honorable men and women."
Wins will serve as interim superintendent until such time that a permanent superintendent is chosen. VMI's 14th superintendent, Gen. J. H. Binford Peay, III '62, resigned after 17 years on Oct. 26, 2020. The VMI Board of Visitors has appointed a Superintendent Search Committee and will work with an executive search firm to identify candidates over the next several months. A new, permanent superintendent is expected to be in place during the summer of 2021.
Roanoke Democratic Delegate Sam Rasoul — who is running for the party's Lt. Governor nomination — says now that the election's over he hopes everyone will take COVID-19 seriously. WFIR's Ian Price has more:
You can hear the full interview with Del. Sam Rasoul below:
The State of the County in Roanoke County was different today – no Chamber breakfast with hundreds of attendees, but a virtual presentation by Board of Supervisors chairman David Radford. While highlighting local business growth and grants that will help market the county, Radford also said there is work to be done. A survey last year showed about 30 percent of the county was "underserved" or un-served when it came to high-speed internet access. A recent $900,000 state grant will help expand broadband in several parts of the county. Transportation projects like adding a third lane on I-81 through the Roanoke Valley and upcoming road upgrades in the Tanglewood Mall-Electric Road corridor were highlights;  Radford also saluted the County school system for adapting to the pandemic.
For a third straight year Roanoke City has planted a tree to honor military veterans, just ahead of Veterans Day, which is next Wednesday. This morning a white oak was planted during a ceremony near where the National Guard Armory once stood on Reserve Avenue. Roanoke City Councilman Bill Bestpitch was in the Army for 8 years. Bestpitch also said this year's planting coincides with the 100th anniversary of the bill in Congress that re-organized the Army into three groups – active, reserve and National Guard.