Crime and Public Safety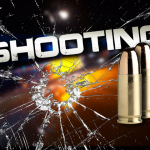 On November 21, 2020 at approximately 8:30 p.m., Roanoke Police were dispatched to an aggravated assault in the 1100 block of Loudon Ave NW. Upon arrival, officers located a victim who suffered a single gunshot wound. Roanoke Fire-EMS transported the victim to Carilion Roanoke Memorial Hospital for treatment of what seemed to be a non-life threatening injury.  The investigation is ongoing at this time.  If you have any information, please contact the Roanoke Police Department.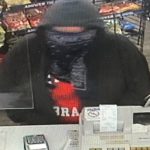 (From Franklin County Sheriff's Office) Rocky Mount, VA (November 22, 2020) –On Saturday, November 21st  the Franklin County Sheriff's Office received a report of a robbery at Old Kingery's Store located at 3375 Grassy Hill Road in Rocky Mount. The suspect entered the store and went straight to the counter, demanding cash. The suspect appeared to be a white female wearing a red Atlanta Braves shirt, dark hoodie, dark bandana, and leggings (see photo). There was no weapon observed during the robbery. If anyone has information about this incident, please contact the Franklin County Sheriff's Office at 540-483-3000.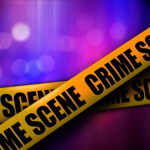 (from VSP) The Virginia State Police is investigating two crashes that occurred Friday night (Nov. 20) in Botetourt County. Shortly before 11:30 p.m., a domestic dispute began involving a couple and other family members in the City of Roanoke. The couple and family members left the scene and drove through Roanoke County and into Botetourt County where the vehicles stopped at the intersection of Read Mountain Road and Sanderson Drive in the community of Cloverdale. An altercation between the family members occurred at this location which involved shots being fired and the husband and wife leaving in separate vehicles.
At 11:37 p.m., Virginia State Police was notified of a two-vehicle crash at the intersection of Read Mountain Road and Pheasant Run. One of the two vehicles then fled the scene and crashed into an embankment near an apartment complex along Birchwood Lane. It was at this second crash location that state police located the husband and wife. Both were transported to Carilion Roanoke Memorial Hospital for treatment. The husband, Reshawn Martin, 26, of Roanoke, Va., succumbed to his injuries later Saturday morning (Nov. 21). The wife's injuries were serious, but non-life threatening.
State police has confirmed that the shots were fired by another adult male family member, but no one was injured. That individual has not been charged at this time. The Virginia State Police Salem Division Crash Reconstruction Team and the Virginia State Police Bureau of Criminal Investigation's Salem Field Office are investigating the incident.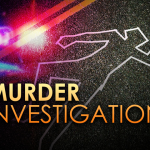 MARION, Va. (AP) — Police in Virginia say a woman and three young children are dead in an apparent murder-suicide. The Smyth County Sheriff's Office said authorities discovered the bodies of a 27-year-old woman, a 10-year-old and 3-year-old child after responding to a call Friday morning in Marion, a small town in Virginia's southwest.
Police said a 6-year-old child was found in critical condition. The child was taken to a hospital and later died. An 8-year-old child "escaped the scene," police said. Police said a preliminary investigation shows the woman killed the children and that there are no other suspects. Police did not immediately release the names of the woman and children.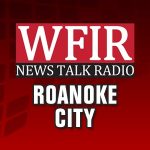 ROANOKE, Va. (AP) — A wrongful death lawsuit filed by the mother of a man who committed suicide in a Virginia jail has been settled for $370,000. The Roanoke Times reports that earlier this week a judge approved a settlement related to the death of Clifton Antonio Harper at the Roanoke City Jail.
Harper committed suicide while being held the jail in 2015. His mother filed a lawsuit against jail officials a year later, arguing that they'd failed to take proper steps to prevent Harper's death. The complaint said he'd previously been diagnosed with multiple mental illnesses. Seven people committed suicide at the jail between 2015 and August 2019. Two other wrongful death lawsuits are currently pending.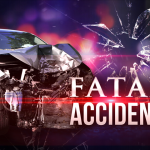 (from Virginia State Police) Virginia State Police Trooper T.J. Sica is investigating a crash in Bedford County. The crash occurred Nov. 20, 2020 at 6:29 p.m. on Route 24 at Irene Drive. A tractor-trailer was stopped in the crossover on Route 24 to make a left turn onto Irene Drive, when it was struck in the rear by a 1994 Ford Econoline E150 van.
The driver of the van, Gerald W. Fairchild, 63, of Vinton, Va., died at the scene. The crash remains under investigation.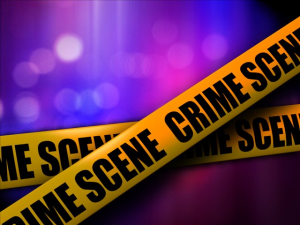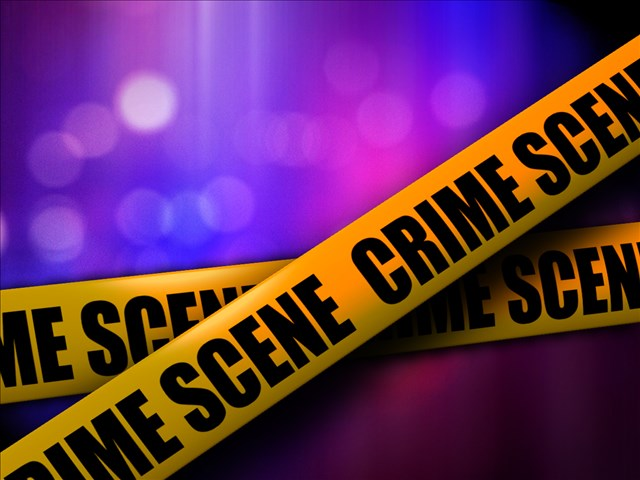 NEWS RELEASE: On 11/19/2020 at about 8:30, Roanoke Police located a subject David Wills, age 25 from Roanoke who had outstanding warrants for his arrest in the 2000 block of Tinker Drive. As officers approached the subject who was the sole subject in the vehicle, he fled the scene in the vehicle. Officers initiated a vehicle pursuit (which lasted less than a quarter mile?); they were able to utilize a pursuit intervention device flattening the tires of the suspect vehicle. The vehicle became immobile at the intersection of Hollins Road and Mason Mill, where officers observed the subject with a weapon. Wills failed to comply with the officers orders to exit his vehicle, causing a stand off that lasted  several hours.  The Tactical Response Team and several Negotiators responded to the scene and were able to establish communication and eventually persuade Mr. Wills to disarm himself of the several weapons in his possession and ultimately surrender into the custody of the officers on scene without further incident. Warrants were served on Mr. Wills for Attempted 1st degree murder, felony possession of a firearm, shooting at an occupied vehicle, and two counts use of a firearm in commission of a felony. There was also an outstanding capias on file from another jurisdiction. Wills was transported and consigned to the Roanoke City Jail.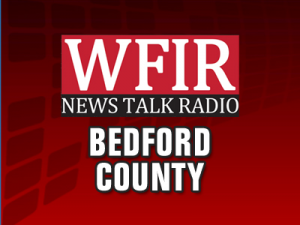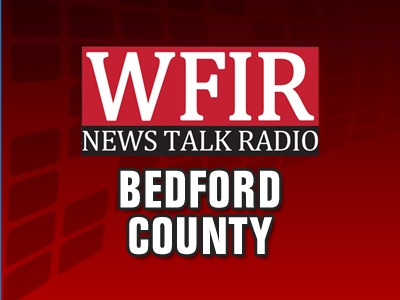 From Bedford County Sheriff's Office: The Bedford County Sheriff's Office, Va. State Police & the US Marshals conducted a narcotics round-up on November 12th & November 13th. The following individuals were taken into custody on indictments. There were 31 individuals on a total of 61 indictments. This is the culmination of a year-long narcotics investigations. Arrests include:
Thomas Eldridge Nelms
Dist. Of Schedule 1 or 2 (Cocaine)
*
Kenneth Richard Waldron
Poss. Of Schedule 1 or 2 (Meth)
*
Christopher Michael Bowles
Dist. Of Schedule 1 or 2 (Meth)
*
Anthony Benton Fisher
Poss. of Schedule 1 or 2 (Meth)
*
Marc McKinley Miller
Poss. Of Schedule 1 or 2 (meth)
*
Ronald Burt Wilcox
Dist. Schedule 1 or 2 (meth)
*
Earl Woodrow Dooley Jr
Poss. of Schedule 1 or 2 (meth)
*
Richard Joseph Nichols
Dist. Schedule 1 or 2 (meth) & Sale of firearm to a felon
*
Derrick Reid Anderson
Dist. Of Schedule 1 or 2 (meth)
*
Joseph Zachary Parks
Dist. Of Schedule 1 or 2 (meth)
*
Jeffrey Allen Richardson
Dist. Of Schedule 1 or 2 (Meth)
*
Kevin OBryan Nellum
Dist. Of Schedule 1 or 2 (meth)
*
Lonnie Glenn Chassereau
Dist. Of Schedule 1 or 2 (meth)
*
Jason Thomas Barger
Dist. Of Schedule 1 or 2 (meth)
*
Hasan Rashee Elliott
Dist. Of Schedule 1 or 2 (marijuana more than 1 oz.)
*
Sean NMN Booker
Dist. Of Schedule 1 or 2 (heroin)
*
Cassandra Niambi Scott
Poss. of Schedule 1 or 2 (Oxycodone)
*
Amanda Nicole Mosely
Dist. Of Schedule 1 or 2 (meth)
*
Joshua Scott Campbell
Poss. of Schedule 1 or 2 (meth)
*
Joseph Careem Johnson
Dist. Of Schedule 1 or 2
*
Tracey Wayne Morrison
Dist. Of Schedule 1 or 2 (meth)
Additional Felony Warrant Services During Round-Up
Tuesday Dawn Carter Bennie Dale Overstreet
ID Theft, Probation Violation
Obstruct Justice & Poss. Schedule 1 or 2 (meth)
Destiny Shevonne Poindexter
Escape