Crime and Public Safety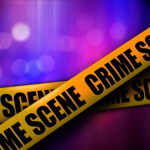 (from Roanoke PD) UPDATE: Roanoke Police have made an arrest regarding the March 1, 2020 murders of April Barnicoat and Eric Surface. William Ray, 23 of Vinton, was arrested and charged with two counts of first degree murder. Throughout the course of the investigation, detectives identified Mr. Ray as a person of interest. The victims and Mr. Ray are known to one another.
Detectives continued following leads and collecting evidence, and spoke with Mr. Ray on Friday, July 31. At that time, he was taken into custody regarding this case. On August 3 (today) the Roanoke City Grand Jury indicted William Ray on two counts of first degree murder. Though an arrest has been made, the investigation remains ongoing.
(from NWS Blacksburg) Significant amounts of rainfall are expected
to begin across the forecast area after midnight tonight and increase through the day Monday into Tuesday as a result of a stalled frontal system
across the area, firmly entrenched deep tropical moisture, and the 
outer circulation of now Tropical Storm Isaias moving northward from
 along the central and northern Florida East Coast today to just 
east of Danville by Tuesday morning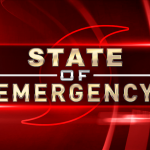 RICHMOND, Va. (AP) — Virginia Gov. Ralph Northam has declared a state of emergency in advance of Hurricane Isaias, which is expected to begin impacting the state's coast on Monday. The move allows Virginia to mobilize resources and equipment needed for response and recovery efforts.
Northam's office said in a news release Friday that while the track of Isaias is still uncertain, it appears increasingly likely that Virginia could see impacts and must prepare for the possibility of flooding, high winds and potential storm surge.  "This state of emergency will ensure localities and communities have the assistance they need to protect the safety of Virginians, particularly as we continue to deal with the COVID-19 crisis," the governor said in a statement. "I encourage Virginians to take all necessary precautions, monitor local weather forecasts, and stay alert."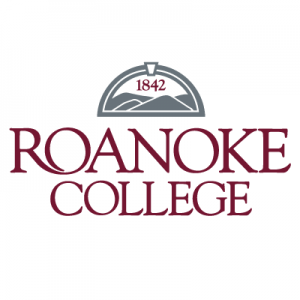 A recent petition is demanding more accountability from Roanoke College officials regarding how they handle sexual misconduct cases. The petition comes after some current and former students accused Dean of Students Brian Chisom, of failing to handle sexual misconduct cases, while Title 9 coordinator, in a proper manner and using a line of questioning based in quote, " victim blaming and sexism." In response, College President Michael Maxey has asked for a full review of the allegations cited in the petition.
Read Full Statement from Roanoke College below :
Regarding the Recent Petition to Roanoke College Demanding Accountability for Misconduct Cases —
We have read the recent petition regarding how sexual misconduct investigations are addressed at Roanoke College.
Roanoke College President, Michael Maxey, has asked Dr. Richard Smith, Vice President for Academic Affairs and Student Affairs, Shirley C. and Donald E. Morel Dean of the College to review the incidents cited in the petition and report back to him.
Dr. Brian Chisom, who is named in the petition, is now Dean of Students. Dean Chisom has ably held several staff roles and made many outstanding contributions to Roanoke College. A reorganization in 2018 placed Ms. Amy Perkins, Assistant Dean of Students, as the College's Title IX coordinator overseeing sexual misconduct investigations for student claims.
Roanoke College takes this issue and the treatment and respect of every individual student at the College seriously.
Individuals who would like to discuss specific instances of concern should contact Assistant Dean of Students, Amy Perkins at perkins@roanoke.edu.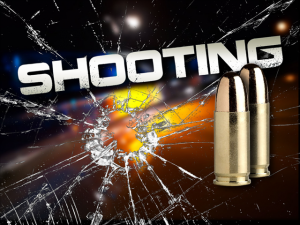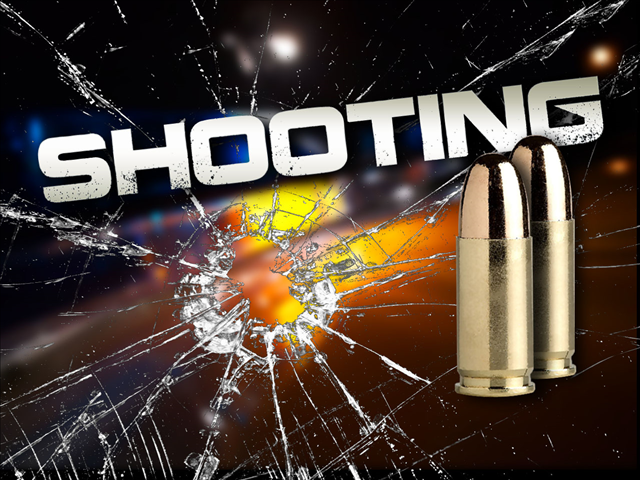 Roanoke Police say one man was shot overnight, and his wounds appear serious. By our count, that makes at least 14 shooting incidents this month in the city. Police say responding officers found the man lying in the roadway at the Landsdowne Park apartments off Salem Turnpike. So far, there are no arrests..
NEWS RELEASE: On July 30, 2020 at around 12:30am, Roanoke Police responded to reports of a person with a gunshot wound in the 2400 block of Delta Drive NW. Responding officers located an adult male in the roadway with a gunshot wound. The man was transported by Roanoke Fire-EMS to Carilion Roanoke Memorial Hospital for treatment of what appeared to be serious injuries. Details about what lead up to the shooting are limited. No arrests have been made at this time. This is an ongoing investigation. Anyone with information about this incident is asked to call (540)344-8500 and share what you know. You can also text us at 274637; please begin the text with "RoanokePD" to ensure it's properly sent. Both calls and texts can remain anonymous.
NEWS RELEASE: This morning, Wednesday, July 29, 2020, at 4:58 a.m. the Botetourt County Sheriff's Office received an emergency call from a resident in the 4000 block of Mountain Pass Road in Botetourt County.  The resident advised that a subject had overdosed with an unknown substance and was unresponsive.
A subject at the scene administered NARCAN to the unresponsive subject. The subject became responsive and was able to gain control of a vehicle and flee the residence.
Botetourt County Deputies responding to the scene located the vehicle driving erratically traveling north on Mountain Pass Road, heading toward Route 11. Deputies activated their emergency equipment and attempted to stop the vehicle. The vehicle refused to stop and headed north on Route 11 at a high rate of speed.
The pursuit continued onto Route 43 and into Bedford County where deputies attempted to use Stop Sticks to disable the suspect vehicle which was unsuccessful. The vehicle was finally stopped on Route 460 in Botetourt County after a second deployment of Stop Sticks.  As deputies approached the vehicle the driver was visible, but would not respond to commands.  Deputies gained access to the driver, who was unresponsive, and called EMS.  The driver was transported to Roanoke Memorial Hospital for treatment.
Cody Joseph Brads, 23, of Salem, Va. was charged with Felony Elude of Police, Driving under the influence of Drugs, and Obstruction of Justice. Brads is currently being held without bond at the Botetourt-Craig Regional Jail.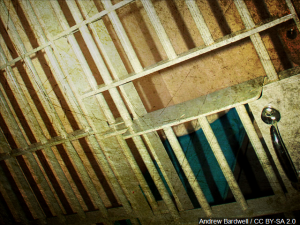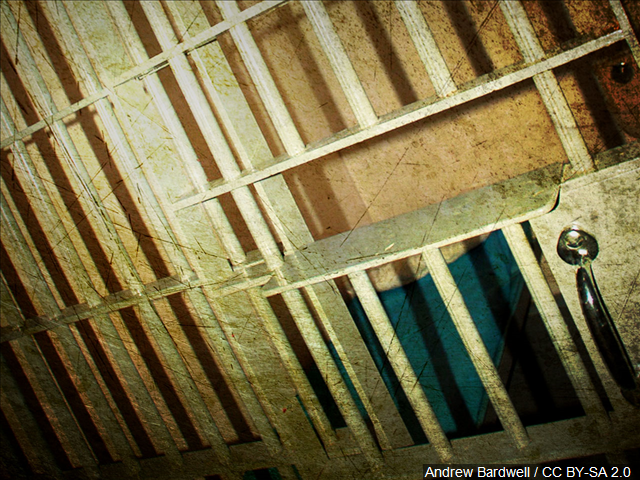 Democrats in Richmond are laying the groundwork for changes in Virginia criminal justice laws when they meet next month in special session. Two House of Delegates committees conducted an on-line  hearing today focusing on sentencing and parole, subjects that included current minimum sentences in Virginia for hundreds of felonies and a lack of discretionary parole. WFIR's Evan Jones has the story: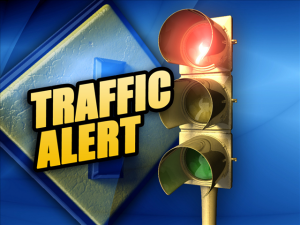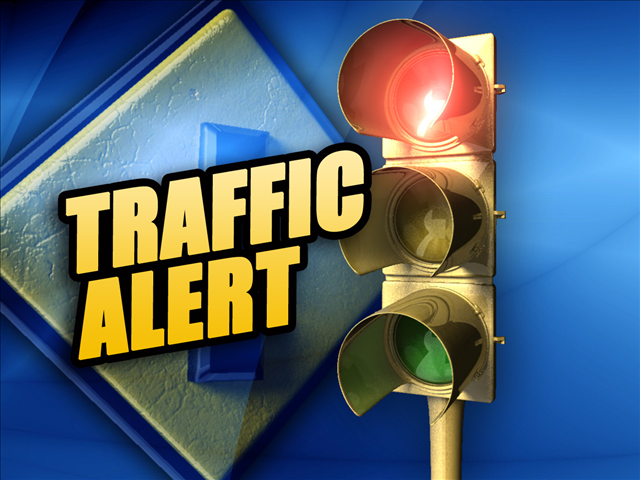 VDOT officials say traffic is still backed up at least two miles from the scene of a multi vehicle crash involving a tractor trailer today at mile marker 158 along I-81 South in Botetourt County. All traffic will be detoured off at Exit 162, onto U.S. Route 11 South, onto Route 460 West and Brughs Mill Road, and back onto I-81 South at mile marker 156. The Troutville Fire Department tells WFXR at least one person was trapped in the crash and has been taken to the hospital with serious injuries. Emergency crews have been dealing with a hazmat situation because the tractor trailer was reportedly leaking diesel fuel.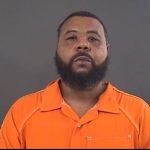 (new update) On July 30 Roanoke County Police took Mario Deshaun Reynolds, 37, of Roanoke into custody for the July 28 shooting at the 7-Eleven located at 5002 Plantation Rd.  Reynolds was charged with 
   aggravated Malicious Wounding and u
se of a Firearm in the Commission of a Felony.
Reynolds is currently being held without bond.  Roanoke County Police continue to pursue leads in this investigation and encourage anyone with information to contact Roanoke County at 
(540) 562-3265
.
(previous UPDATE FROM ROANOKE COUNTY POLICE: At approximately 9:00 p.m. Tuesday, Roanoke County Police received several 911 calls regarding gunshots being fired in the 5000 block of Plantation Rd. Callers advised of hearing numerous shots being fired in the parking lot area of the 7-11 located at the intersection of Plantation Rd and Hershberger Rd. Upon arrival, police were able to identify one gunshot victim that had been driven from the scene to Roanoke County Fire Station #1 on Hershberger Rd. The victim was subsequently transported by rescue personnel to a local hospital with serious injuries. Initial reports indicated that there was a second gunshot victim, however, police were unable to locate a second victim. Witnesses described observing a light colored two-door vehicle occupied by a black male pull into the 7-11 and begin shooting in the victim's direction, near the gas pumps. The suspect vehicle fled the scene prior to the arrival of police. Anyone with information is encouraged to call Roanoke County Police at (540) 562-3265.
PREVIOUS : Police are at the scene of a shooting in the parking lot of 7-Eleven at Plantation Road. It occurred around 9:00 PM. The suspect or suspects fled before police arrived. The investigation is underway. 2 injuries – 1 minor/not transported and 1 with potential life threatening injuries/transported to hospital.